90 Day Fiance: Where Are Mike And Natalie Now?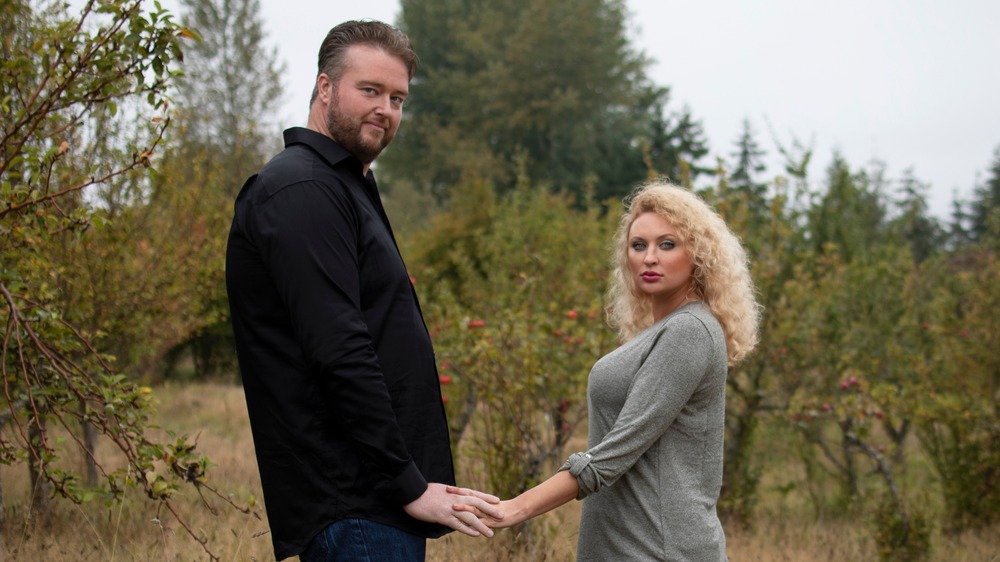 Courtesy of TLC
In it for the long haul? 90 Day Fiancé couple Mike Youngquist and Natalie Mordovtseva shook things up on Season 7 of the hit TLC show, and it looks like they are about to do the same ahead of Season 8, which is set to premiere on Dec. 6, 2020. Mike, who is from the States, and the Ukraine native were introduced to 90 Day fans after meeting through mutual friends and they fell in love.
"We also watched them deal with everything from trust issues, major differences and uncertainty about their own feelings," a TLC press release ahead of the new season recapped to viewers. Despite their unresolved issues, fans saw Mike travel to the Ukraine to help with Natalie's K-1 Visa and wait for the go-ahead in his love's home country. Unfortunately, it doesn't seem like things get easier for the couple as cameras started to roll for a second time. 
Keep scrolling for more details about what to expect from Mike and Natalie on the latest season of 90 Day Fiancé.
Mike has his doubts as things start to move fast with Natalie
Although Mike Youngquist and Natalie Mordovtsevae thought their love story would be dragged out, due to their long-distance relationship, things ended up coming along quickly, a little too quickly for the Washington native. According to a TLC press release for 90 Day Fiancé, Natalie must move to the U.S. within 20 days of receiving her K-1 visa, leaving Mike feeling "taken aback that everything is moving so fast." With only 90 days until they must wed, Mike "wonders if they'll be able to sort out all of their issues" before they say "I do."
In a sneak peek of the new season, it doesn't look like Mike's family is helping ease any of the couple's troubles. In a clip of Natalie and Mike at dinner with his mother, she asks why Natalie hasn't unpacked her suitcases. "Because me and Mike [are fighting]" she replied, per YouTube. "My son has already gotten hurt by all of this and it probably wouldn't work out in the long run," Mike's mom said in a confessional interview.
Aside from the pair's telling interaction with the protective mother, the teaser showed Mike apologize to Natalie, who was hysterical. "You're sending me home. I don't know what to say. I'm honestly scared, but I have to leave the country because I'm illegal here," Natalie said in the clip, adding, "Michael is a monster." There's no telling what will happen next, but things aren't looking good.