Why Shep Rose Is Nervous About His Relationship With Taylor Ann Green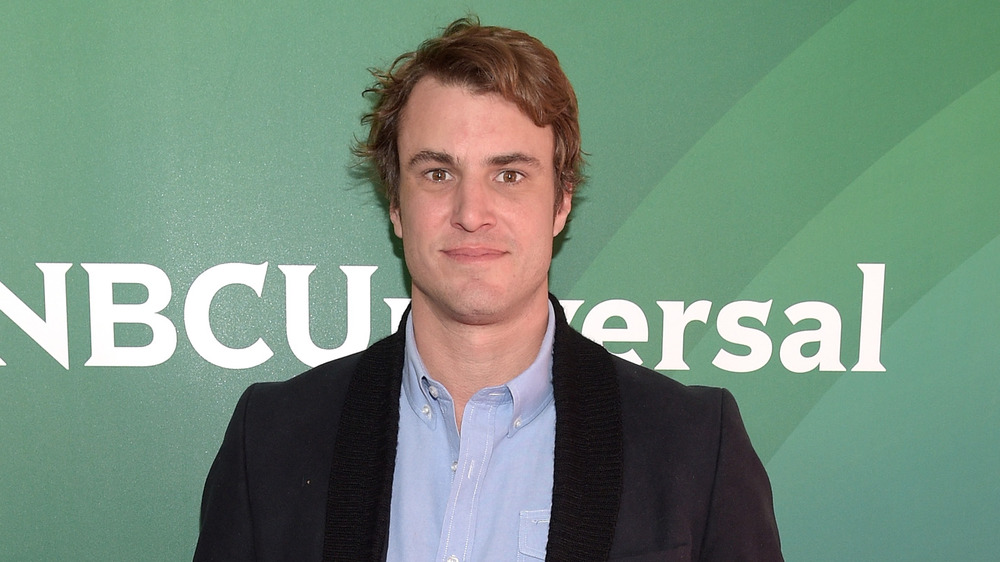 Jason Kempin/Getty Images
Southern Charm Season 7 feels like a new show. OG cast member Cameran Eubanks left, while Madison LeCroy became an official cast member. Leva Bonaparte and John Pringle were added to the mix and there's another new face, Taylor Ann Green. She's not a cast member on the show (yet), but she's dating Shep Rose.
Craig Conover told Us Weekly, "I love Taylor," declaring that "Shep is such a better version of himself with her." Shep said, "She's become better friends with my friends than I am," when he spoke to Us Weekly himself. Shep said that his dog, Little Craig, and co-stars Craig and Austen Kroll "like her more than" they like him.
Even though things are going well, Shep admitted, "I was definitely nervous about, you know, domestic bliss," even though his parents and siblings are all married. He added, "I guess she makes it just so easy that I just think that I know that I'm in the right situation and it's just easy." He explained it's "really easy" to date Taylor, since she's "so kind and lovely."
Shep — who admitted to getting a "three-month itch" in previous relationships — is not in a rush to marry Taylor, explaining, "part of the reason is [she's] younger than me. The clock isn't exactly ticking for her, which is, you know, I don't know. it's very relaxed on that front." Shep is 40 and Taylor is 26. They aren't getting married anytime soon, but they've already reached some relationship milestones.
Shep Rose and Taylor Ann Green 'became like a married couple after three months'
In October 2020, Shep Rose admitted to E! News, "I would have thought I would have gotten all nervous about cohabitating with somebody. I didn't hate it: that's the good news." He added, "We were dating for a few months and then quarantine happened, so we basically became like a married couple after like three months. It was a shock to the system, no doubt about it."
Shep told Decider that Taylor Ann Green wasn't a fan of Southern Charm before they met, remarking, "She didn't hate it — she just maybe heard of it, but didn't know anything about it, and didn't know any of the people. I'm sure people told her. That's just unavoidable."
Even though Taylor wasn't part of the show's fanbase, a willingness to be on Southern Charm is essential for anyone who's dating a cast member. Shep said to Decider, "We met maybe three months before we started filming, and I was like, I was like, 'Look, I'm going to start filming. You need to let me know if that's okay. If you don't want to do it, then unfortunately we probably can't see each other." He emphasized, "I'm not trying to hide anything."
He admitted Taylor had "some trepidation," but it seems to be working out so far. Hopefully, that remains true as the season progresses.