The Truth About Lauren Wood And Odell Beckham Jr.'s Relationship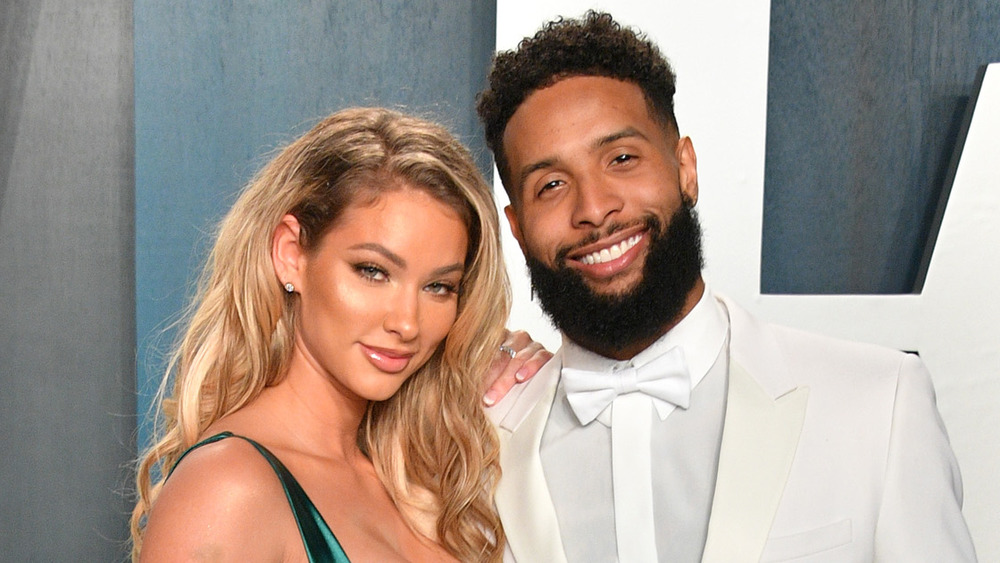 George Pimentel/Getty Images
NFL player Odell Beckham Jr. disappointed some of his smitten fans when he went public with model Lauren Wood in November 2019. The first-round pick in the 2014 NFL draft had never publicly confirmed a love interest before Lauren "Lolo" Wood came around, meaning she's probably pretty special to the athlete.  It was on Beckham Jr.'s 27th birthday when the Wild N Out model seemingly made their romance Instagram official, according to The Sun. 
"Happy birthday @obj," she captioned a blurry pic of the two. "Your soul is pure gold. U know I can write lot about you, but I rather keep passing these love letters." Odell appeared to confirm their romance by liking the photo and hopping in the comments section, writing, "YUMI.... I'm riding wit u, I got ur back. U kno what it is. LOVE queen!" before adding, My slime." The pair reportedly dated for a few months before the Instagram upload, per The Blast.
So what else do we know about this sweet pairing? Keep on reading to find out.
Odell Beckham Jr.'s mama even likes Lauren Wood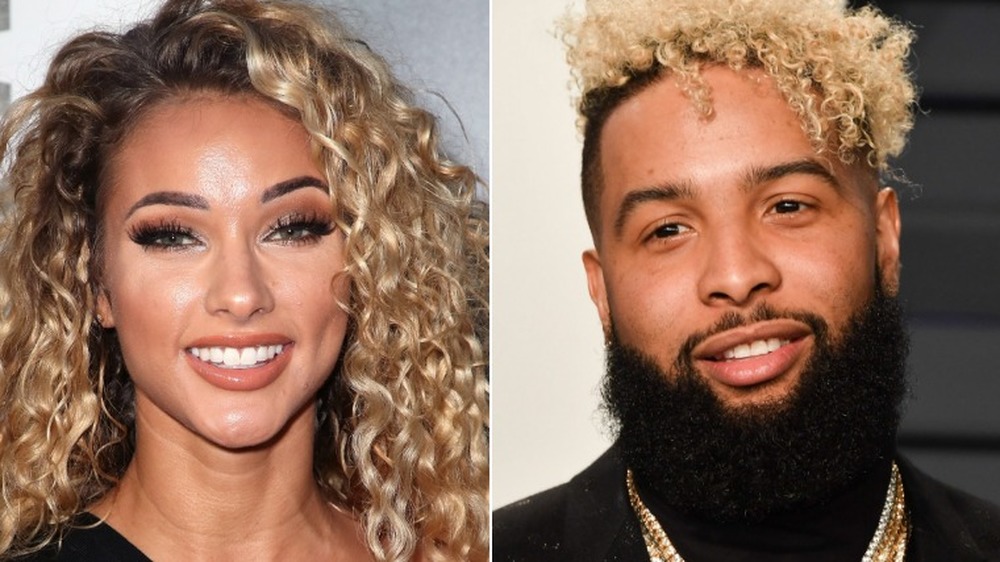 David Livingston, George Pimentel/Getty Images
In November 2019, Odell Beckham Jr's mother, Heather Van Norman, further confirmed his relationship with Lauren Wood and her support for it by sharing a photo slide of the two at his Cleveland Browns game. "#nuffsaid @lolowood_," she captioned a pair of photos of them wearing personalized jerseys that read "Mama Bear" and "Yumi," a nod to Beckham Jr.'s and Woods nicknames for each other.
For Beckham Jr.'s birthday in November 2020, Wood showered the Louisiana native with love on Instagram. "Happy birthday to my best friend. u r my missing puzzle piece," she captioned a pair of photos of Beckham Jr planting kisses on her cheek. "Your energy is tooo raw & im grateful to experience it. I believe in you & got your back. I've never met a you before, a different breed of MAN." 
Although it's apparent Beckham Jr. and Wood are open on social media, don't expect any in-depth interviews on the subject. "You never hear about my personal life," Beckham Jr. told GQ in 2019. "You never hear about the woman I'm dating or anything like that. And you won't. I don't need to give you that. You want to talk about my job, football? We can talk about that. But this is my personal life. There's two separate lines. So I always try to keep that."
Of course, Beckham Jr.'s need for privacy doesn't dim his love for Wood. So sorry ladies, but the NFL star only has eyes for Lolo Wood.