Iggy Azalea Reportedly Dating Odell Beckham Jr.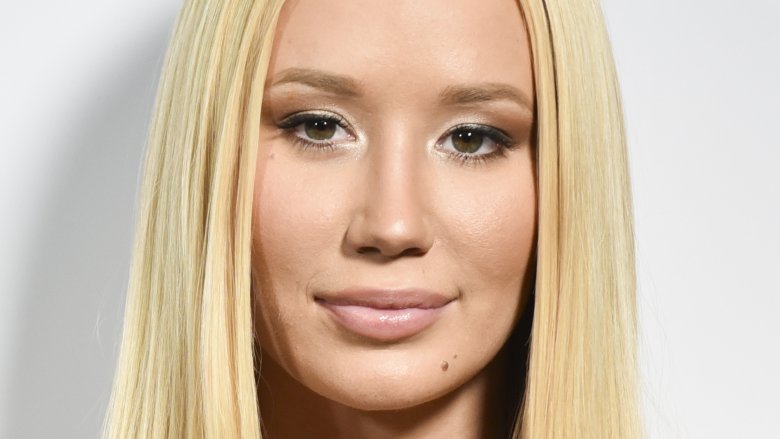 Getty Images
It looks like the "Fancy" rapper has found a new beau.
According to an Us Weekly exclusive, published on Wednesday, Oct. 25, 2017, several sources have revealed that Iggy Azalea, 27, is reportedly dating New York Giants wide receiver Odell Beckham Jr., 24. However, it may not be too serious.
"It's new, very fresh," an insider told the magazine, while another added, "They hook up, but are still hooking up with other people." According to the gossip rag, the "Black Widow" rapper and football player first sparked rumors of their budding romance in May 2017 after posing for a group photo together at a star-studded party in Los Angeles. But the Australian musician was quick to squash the reports.
"I literally don't even know Odell Beckham. I don't," she told TMZ at the time. "He was at my friend's party and we took a picture with a bunch of people and that's it. I don't know him. I've not even had a conversation with him." Azalea added that even if the rumors were true, she and Beckham would have "a long way to go" before becoming a couple. "I don't watch football!" she said. "I saw Lady Gaga [perform] at the Super Bowl, that's it."
As Nicki Swift previously reported, the "Team" rapper, who is currently facing a credit card debt lawsuit from American Express, was previously engaged to NBA star Nick Young, 32. Their relationship ended badly after the basketball player was caught cheating. "I broke up with Nick because I found out he had brought other women into our home while I was away and caught them on the security footage," Azalea tweeted in June 2016 (via Us Weekly). She later deleted her post.
After breaking off their engagement, the "Work" rapper was briefly linked to fellow musician French Montana in August 2016. Meanwhile, Beckham, who is out for the remainder of the NFL season to recover from a broken ankle, briefly dated model Polyxeni Ferfeli in the summer of 2017.
While we wait to hear more about Azalea and Beckham's supposed relationship, read up on the rise and fall of Iggy Azalea.