How Iggy Azalea Destroyed Her Own Career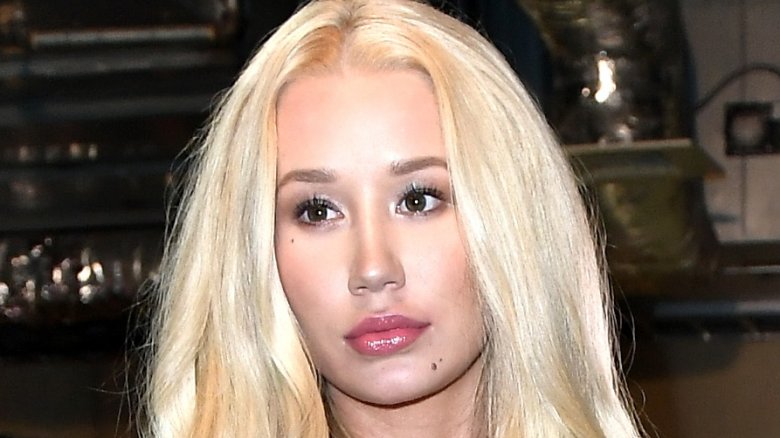 Getty Images
In the summer of 2014, you couldn't go anywhere without hearing Iggy Azalea's smash no. 1 hit, "Fancy," but these days, she's practically gone radio silent. What happened? Suffice to say, there was a whole lot of drama.
She almost pulled a Kim Kardashian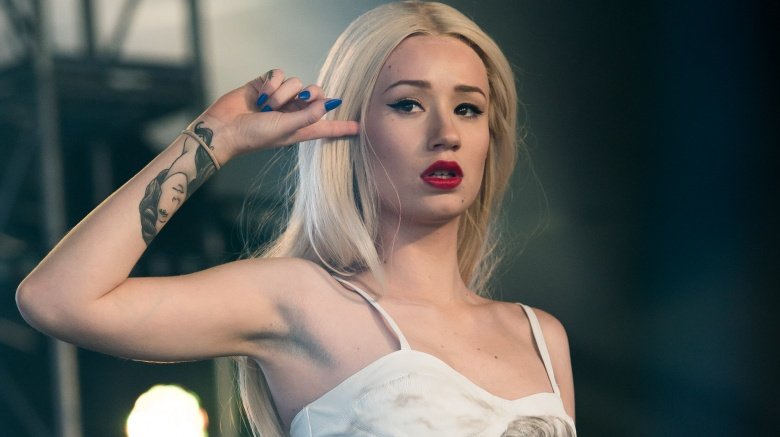 Azalea faced her first of many public woes in September 2014, when reports broke that a secret tape featuring the Australian-born rapper was being shopped around to numerous places. What was allegedly on the tape? Well, one of the interested buyers was supposedly the company that distributed Kim Kardashian's now-infamous video, so there's a big clue.
The tape thief turned out to be Azalea's ex-boyfriend, Hefe Wine, who also wanted the rights to music she had recorded before hitting it big. Thus began a long legal battle that was not settled until July 2015. According to TMZ, Azalea agreed to pay Wine a miniscule sum of money, worth less than a Honda Accord.
Big time beef with Azealia Banks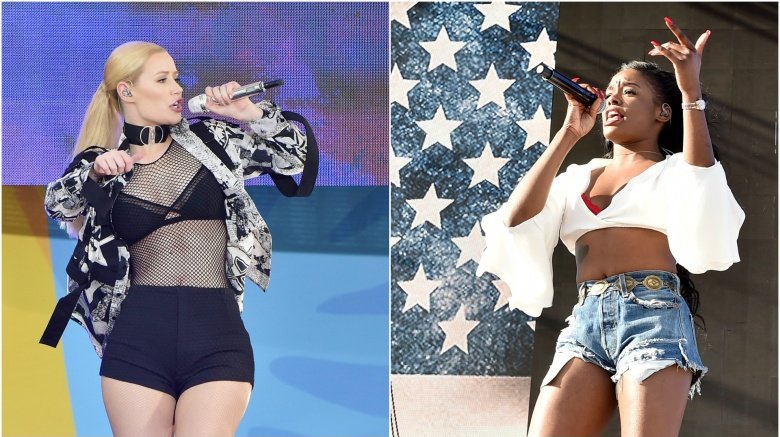 As "Fancy" ascended to the top of the charts, Azalea began to receive flak from members of the hip-hop community, including Nicki Minaj, who claimed Azalea was misrepresenting and exploiting rap culture. Among those who came down hardest: rapper Azealia Banks, who took major issue with the four Grammy nominations Azalea received in December 2014. 
"When they give these Grammys out, all it says to white kids is: 'Oh yeah, you're great, you're amazing, you can do whatever you put your mind to," said Banks in an interview with Hot 97. "And it says to black kids: 'You don't have s**t.'"
Azalea later responded to Banks' interview in a series of angry tweets, writing, "Special msg for banks: There are many black artists succeeding in all genres. The reason you haven't is because of your piss poor attitude." Things eventually got so tense and so nasty, that even rappers Q-Tip and T.I. stepped in to defend Banks. In an especially heated moment, Q-Tip tweeted a long history of the origins of hip-hop directed solely at Azalea. Ouch.
On a positive note, Azalea and Banks apparently made up in July 2017 and even agreed to collaborate on a song for Azalea's long-awaited second album, Digital Distortion. On a not so positive note, that album release was nothing short of a mess (more on that momentarily), and as of this writing, the collaboration hasn't seen the light of day. 
She failed to fill arenas
Amid her ongoing Twitter feud with Banks, Azalea announced her first arena tour, slated to launch in Fresno, Calif. in April 2015. Just weeks before she was supposed to hit the road, Azalea postponed the tour until the fall of that year, amid rumors that she was being difficult with her management team and refusing to promote the tour. Then, in May 2016, Azalea canceled the tour altogether, telling her fans she'd be back on the road after finishing her second album. Sources for Billboard claimed poor ticket sales factored into the tour's cancellation, with some venues reporting just 20 percent of tickets sold. Those reports were later denied by concert promoter AEG Live.
Don't mess with the LGBTQ community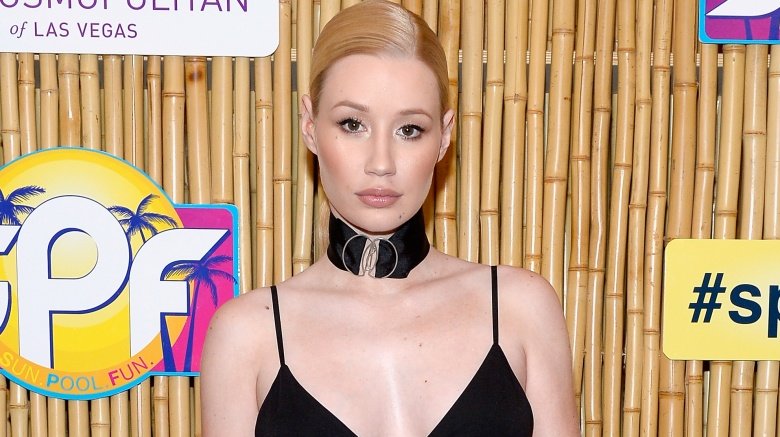 Azalea was forced to cancel her 2015 Pittsburgh Pride performance after multiple groups pulled out of the gay pride parade over homophobic tweets Azalea posted prior to becoming famous. 
"I am a firm believer in equality," Azalea wrote, mere days before her scheduled performance. "Unfortunately in the past as a young person, I used words I should not have. The last thing I want is for something so carelessly said to be interpreted as reflective of my character." 
Azalea was replaced by Nick Jonas, who was originally supposed to be her arena tour's opening act.
She enraged Britney Spears' fans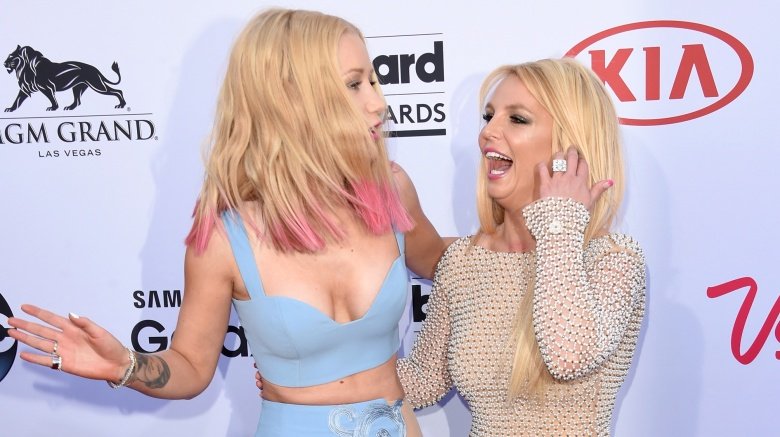 Never one to avoid a heated debate over Twitter, Azalea enraged fans of Britney Spears—and possibly Spears herself—after she seemingly accused Spears of being the reason their joint single, "Pretty Girls," flopped on the charts. 
When a follower mentioned that the single had bombed, Azalea tweeted, "its [sic] difficult to send a song up the charts without additional promo and tv performances etc. unfortunately im [sic] just featured..." Spears' faithful threw their arms in the air at Azalea's tweet, to the point where Azalea felt the need to step in and make things worse, tweeting "my comment is factual, it applies to any song. I dont [sic] have to suck the womans [sic] a**hole 24/7 to be her friend, do i? bye girls." 
The following day, Spears appeared to tweet out a jab at both Azalea and her canceled tour, writing, "Can't wait to get back to Vegas. So thankful I have shows for the rest of the year to look forward to... #YouWantAPieceOfMe." Game. Set. Spears.
Major baby mama drama derailed Digital Distortion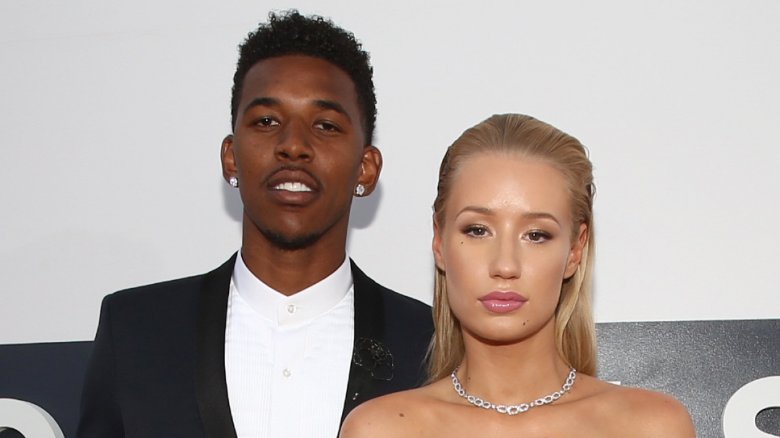 Getty Images
Azalea's personal problems collided with her career when her engagement to NBA star Nick Young exploded. After cheating rumors about Young finally gave way to an affair, verified by the fact that he'd impregnated his ex-girlfriend while engaged to Azalea, the relationship was understandably over. Speaking with People about it, Azalea cited the breakup as the reason her highly anticipated sophomore effort, then titled Digital Distortion, was delayed.
"I just kind of felt like, on top of me needing the personal time, then feeling, 'Okay, I'm single now. I want to have sexy songs. I want to say stuff about being single,'" Azalea said, adding, "I obviously didn't write that on my [original] album because when I wrote it I was about to get married ... I don't want to go and promote my album and get asked about my relationship that has just crumbled."
Her sophomore album was a huge mess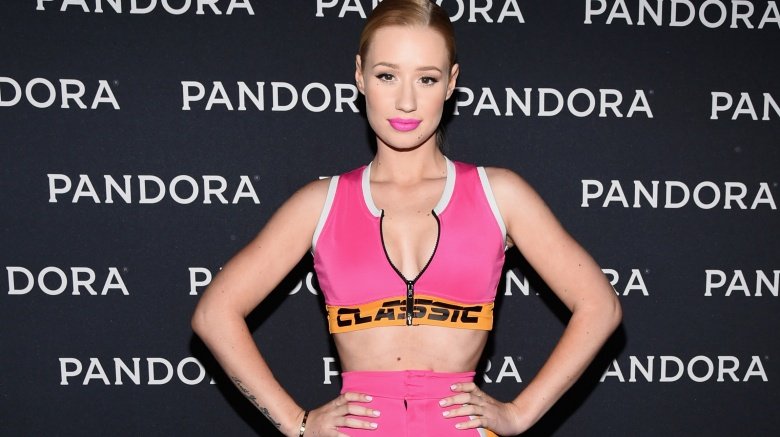 The road to release for Digital Distortion, Azalea's still shelved — as of this writing — second album, has been as complicated as the rest of her career. She teased its release in 2016, but the only new music she put out was the single, "Team," which flopped on the charts, peaking at No. 42 on the Billboard Hot 100.
Cut to almost one year later, and Digital Distortion was still nowhere to be found, despite Azalea repeatedly promoting two different June 2017 release dates, according to XXL. By November 2017, there was still no full album release, but Azalea did put out four new songs to promote it, "Never Satisfied," "Hate On It," "Good," and "Going Up," none of which have charted.  
On top of all of that, Azalea revealed on Twitter that the album is no longer even called Digital Distortion; instead she chopped it down to a six-track EP titled Survive the Summer. Renaming the project could be another professional misstep for Azalea, considering her remaining fans could still be Googling the now-dead name of the album they've been waiting on for years.
Mo' money mo' collection notices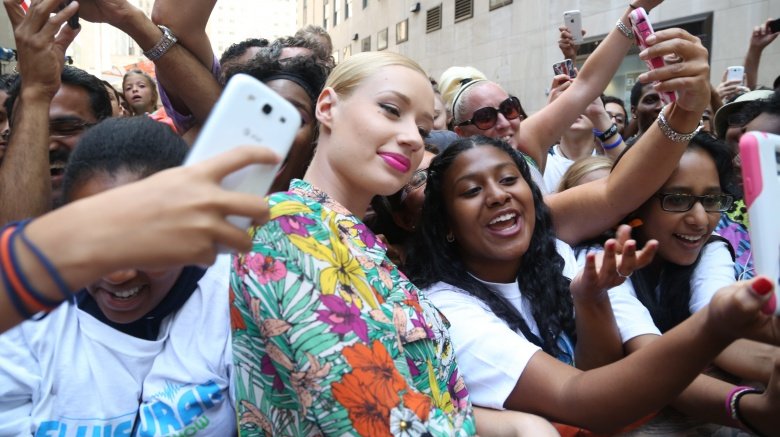 While Azalea's relationship was falling apart, TMZ reported the Internal Revenue Service had slapped her with a nearly $400,000 tax lien due to unpaid income taxes in 2014. 
Azalea downplayed the reports, calling it a non-story on—where else?—Twitter. "They exaggerate everything. the IRS gave the option to pay them monthly or lump sum. i picked monthly, who wouldnt [sic]?" She tweeted. "But its [sic] funny to me because made the deal like 2 months ago but they are trying to make it into something now..." she said in another tweet, adding separately: "They were hoping some more Nick mess would happen and now that it hasn't and its [sic] getting boring they need 2 create something else." 
But Azalea apparently spoke too soon, because in October 2017, TMZ obtained legal docs that showed American Express sued her for $300,000; she reportedly exceeded her credit limit by $250,000. Yeesh. 
Granted, celebrities live that baller lifestyle, so maybe blowing a credit card limit by that much would be like us normies going over by a couple hundred. But it could also point to a few other things, like questionable financial management, or even just the simplest explanation: Azalea's not raking it in like she used to.
She evoked the thunder from Down Under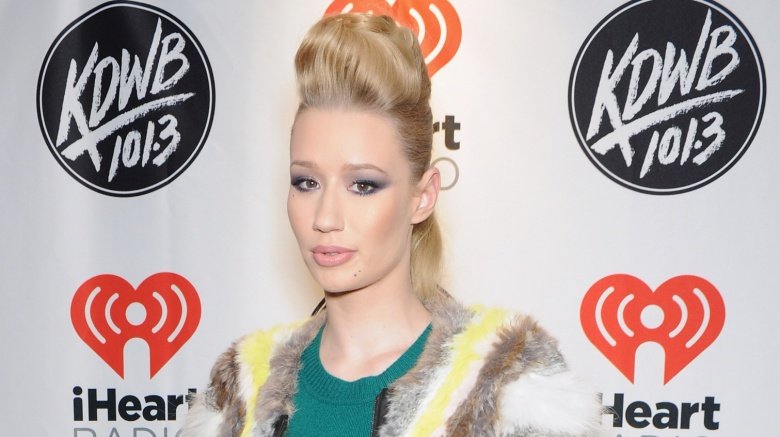 In March 2016, Azalea confessed that the pressure she felt from possibly losing her status as an American pop star stresses her out so much that she's had suicidal thoughts. "Sometimes I would drive through the canyons to get to my horses and I'd be like, 'What if I kept driving off the canyon?' Sometimes I'd feel like that," she told the Cruz Show on Power 106 FM (via TMZ).
Perhaps it's not surprising that later in the year, she decided to take a pause from the Hollywood drama to return to her homeland and appear on the Australian version of The X Factor. Unfortunately, things didn't go so swimmingly Down Under for the "Black Widow" rapper. She allegedly started pulling diva moves on set and flippantly told a news.com.au reporter, "I never really consider this my home. I've lived overseas for a decade ... LA is home. It's where I live."
That could have just been an offhand comment, or Azalea having a bad day, but when she tried to walk the statement back a month later, she seemingly doubled down on the diss. "Of course I like Australia, but I don't know why people get so offended as it's not my home. I don't miss Australia, not because there aren't great things about it," she told GQ Australia (via The Oregonian). "Emigrating when you're a kid is a defining moment of your life, where you're about to become an adult. That shapes you, I doubt you really understand the feeling." 
Blimey! Would it have been so hard to just smile and choke down some vegemite for a photo op?
She's willing to 'jump in the mud pit'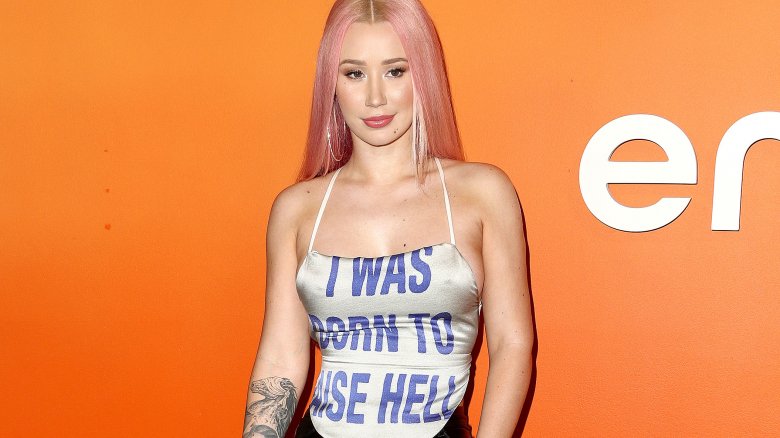 Getty Images
In a revealing blog post in which he details his time working as a spin doctor for the "Mo Bounce" rapper, Azalea's former publicist, Brian Scully, offered a rare glimpse into the inner-workings of the management team behind a successful rap star. 
Among other things, Scully said that just as Azalea was blowing up with "Fancy," she pivoted to a London-based team that was less multi-cultural than the original team who helped her skyrocket to fame and navigate the rough seas of the hip-hip game. 
But it was his insight into Azalea's approach to her haters that really shed some light on why she's become so polarizing in recent years. Before the management shakeup, Scully claims the team's advice to Azalea, particularly in regards to the Azealia Banks feud, was to "not respond directly and to act gracious when asked about the feud in interviews." Post-shakeup (Scully stayed on in his role as publicist,) he said Azalea's approach to all beefs seemed to switch from "'take the high road' to 'jump in the mud pit.'"
Mired in the so-called "mud pit" ever since, Azalea's feuding seems to be her new normal, and according to Scully, she has no one but herself to blame. "We all choose our own paths in life, but the people we choose to walk with us are far more important than any fork in the road," he said. Ouch.
Did T.I. go bye-bye?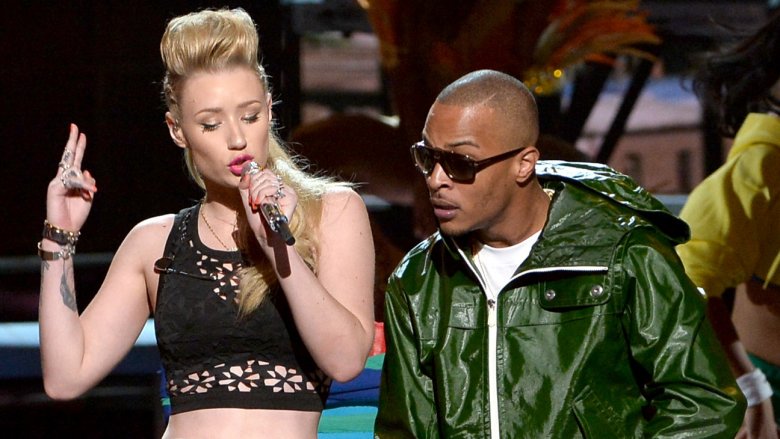 Getty Images
When rapper T.I. took Azalea under his wing in 2012, it leant her the considerable degree of credibility she needed to make the leap from being a controversial new chick with a decent mixtape to a bonafide rising hip-hop star. In fact, according to MTV News, T.I. even executive produced her star-making freshman album, The New Classic.
But their blissful professional union hit the skids in September 2015 when the "Live Your Life" rapper started distancing himself from Azalea. During an appearance on Ebro in the Morning (via People), he said their business dealings "took a bit of a rest stop" after the aforementioned tiff between Azalea and Q-Tip. Azalea shot back on Twitter, of course, saying she was completely unaware of any rift between them.
T.I. then refined his remarks to The Associated Press, saying he was just giving Azalea the space she needed to "come to a place where [she's] ready to come back to the table, so we can start again and make history some more."
By February 2017, Azalea was downgraded by T.I. all the way to "extended family," when asked about her status on his label. "She's doing as good as Iggy do," he told XXL, adding, "One thing I learned, man, is not to put no time on what she's trying to do. ... I'm not trying to rush her plans to suit mine." Honestly, it's to the point now where T.I. sounds like a dad walking on eggshells to not anger his moody teenage kid, which can't possibly bode well for other potential Azalea collaborators.
What happened when Halsey hit hard?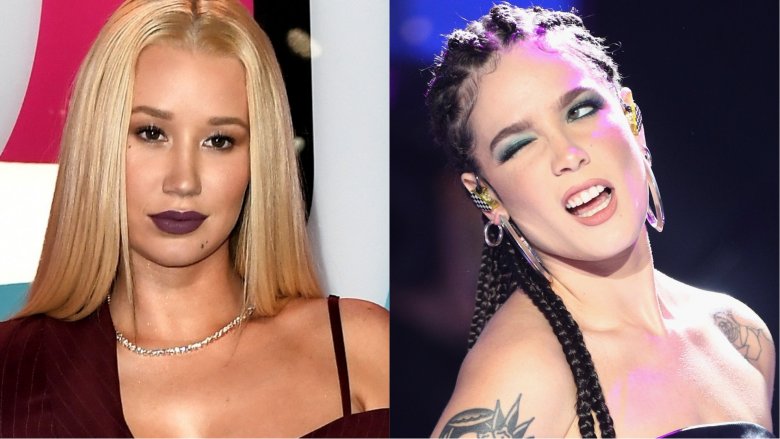 Getty Images
Though she's established herself as a scrapper who takes no crap, Azalea took an unusually chill stance when singer Halsey came out of nowhere with a stinging barb during a 2017 interview with The Guardian. Asked if there was anyone she refuses to work with, she named the Aussie MC and said, "Absolutely not. She had a complete disregard for black culture. F***ing moron. I watched her career dissolve and it fascinated me." Woah. So, Azalea went nuts, right? Wrong.
During an interview with the Australian radio show, Smallzys Sugery (via Billboard), Azalea gave the decidedly egalitarian response of: "I thought it was a bit of a strange thing to throw that out there, but she's young and I hope she learns maybe to be a bit less judgmental when she's kind of in the same shoes. I'm sure she's getting judged all the time as well by people who don't really know her. So I think maybe it'd be good for her to try to be a little more empathetic to other people that are in the same situation."
Obviously, Azalea is free to approach these kinds of things however she likes, but to fans looking for some consistency, it may be confusing. Is she really the mudslinging firebrand, or she going soft and trying to play nice again? Either way, she's probably dividing her audience, and that's always going to lead to problems at the ticket counter.