The Real Reason Iggy Azalea And Nick Young Broke Up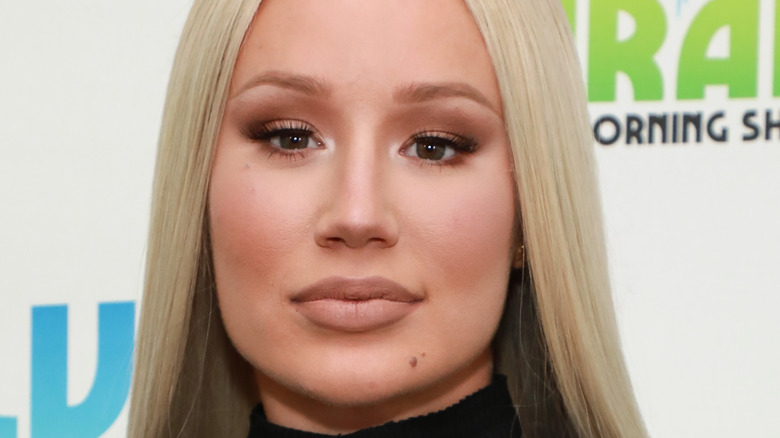 Jason Mendez/Getty Images
Rapper Iggy Azalea never shies away from telling it like it is, even when it comes to her personal life. While the "Fancy" singer appears to be currently single, she has definitely gone through her fair share of breakups with most making headlines. Yet it was her relationship with former LA Laker Nick Young that seemed to be the most tumultuous. 
Azalea and Young first got together in 2014 after he got the "Pretty Girls" singer's attention on Twitter. According to Us Weekly, the basketball star did more than just slide into Azalea's DMs, he tweeted that she was his #WomanCrushWednesday. Azalea gushed, "I thought he was pretty handsome, so I went on a date with him." It appears that Young was smitten as well because that next year he proposed to the Australian rapper with a 8.15-carat yellow diamond ring at his 30th birthday party. 
The twosome began wedding planning, but decided to put their nuptials on hold in 2016 due to their busy schedules. Azalea explained, "I have to tour so my wedding plans are changing," adding, "we'll probably have to wait until the end of the next basketball season" in regards to Young. Sadly though that wedding never happened as the two were rocked by their first cheating scandal not long after.
Young's former teammate, D'Angelo Russell, had secretly recorded Young talking about cheating on Azalea. The singer, of course, found out when the video was leaked online, but that wasn't the end of her and Young just yet.
Iggy Azalea caught Nick Young cheating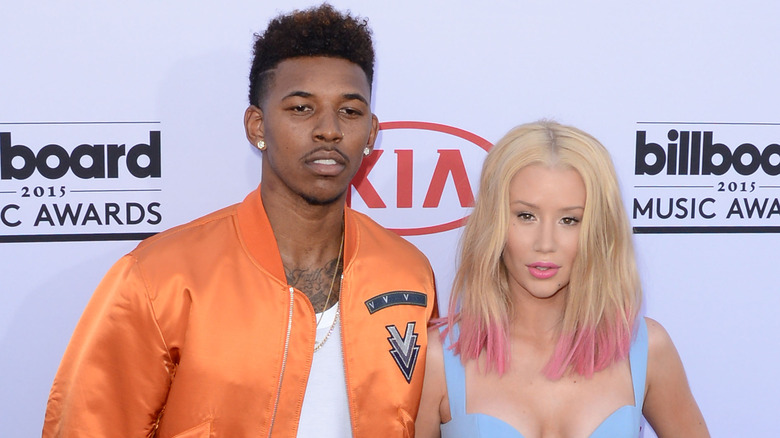 C Flanigan/Getty Images
Australian rapper Iggy Azalea and former basketball star Nick Young survived their first cheating scandal when a video leaked of him talking about being unfaithful to her. At the time, Young only said (via Us Weekly), "I think it's best me and D'Angelo [his teammate who took the video] handle our situation in a private manner." As for Azalea, soon after she tweeted to a fan, "nick and i are good babe."
Yet, the two weren't good for long. A few months later Azalea announced their breakup on Instagram, (in a now-deleted post), writing, "Unfortunately although I love Nick and have tried and tried to rebuild my trust in him — it's become apparent in the last few weeks I am unable to." She later explained more on Twitter, writing (via Bleacher Report), "I broke up with Nick because I found out he had brought other women into our home while I was away and caught them on the security footage."
Things got worse when the "Kream" rapper found out Young was expecting another child with his ex, Keonna Green. Azalea revealed that the pregnancy was news to her, adding, "This is just like a second shot to the chest. And I feel like I don't even know who the hell it is I've been loving all this time."
Young is now engaged to Green and Azalea later moved on with rapper Playboi Carti. While she and the rapper are no longer together, they do share a son, Onyx.