Iggy Azalea Leaks Risque Messages From Other Celebs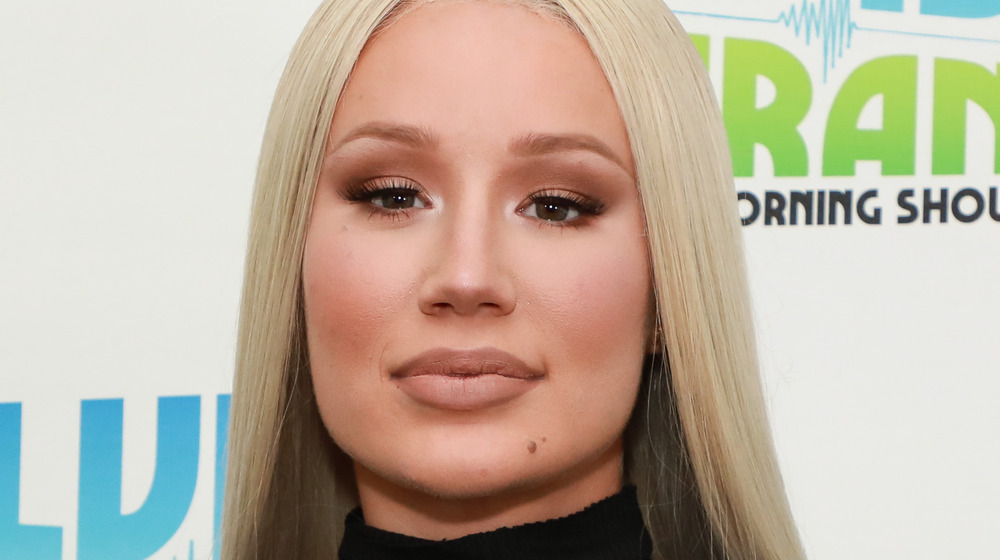 Jason Mendez/Getty Images
We all know Iggy Azalea (a.k.a. Amethyst Amelia Kelly) for her catchy songs like "Fancy" and "Black Widow." The 30-year-old rapper also makes headlines in her personal life, like that time she forgot to pay her taxes in 2014.
Azalea is very excited about her new single "Sip It," but took YouTube to task because they have not promoted it. She tweeted in April 2021, "So @YouTube won't recommended my video or add it to trending because of the 'content in the video.' I've waited 48 hours and still can't get a real answer from anyone at YouTube about why they have far more controversial videos in their trending list as week speak." The rapper went on to say she was "disappointed" because she depends on YouTube for streaming.
Raunchy lyrics are not unusual for Azalea, but it's what's on her phone that's actually causing a stir. Keep reading for more about Azalea's recent headline-making move.
Iggy Azalea's private messages are on display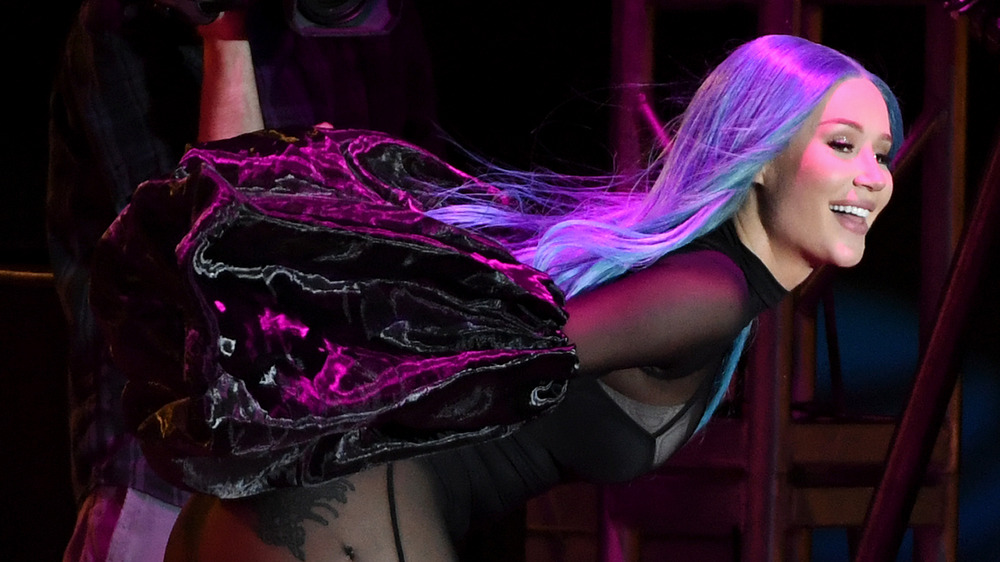 Ethan Miller/Getty Images
According to Daily Mail, Iggy Azalea leaked her Instagram direct messages and "exposed" well-known rappers and celebrities. A video on her TikTok revealed questionable messages, and even though we are not able to see who sent them, these people all have verified Instagram accounts and millions of followers to their name.
Most of the messages from these mystery men are not rated PG, but here are a few that are more tame. One of them wrote, "I'll pay you for your time." "I'll give you 15k just to speak to me and have a conversation. Over the phone or on here. I'll Cash App the money," the person added.
Another reportedly wanted to marry Azalea and said he would "protect" her better than her ex-boyfriend Playboi Carti. To make things even more interesting, she mentioned the notable rappers who appeared in her direct messages in her new track "Sip It." She sings, "Rappers in my phone, in my DM, won't leave me alone."
It's safe to say that Azalea might want to run to her nearest phone store and get a new device.