The Untold Truth Of Playboi Carti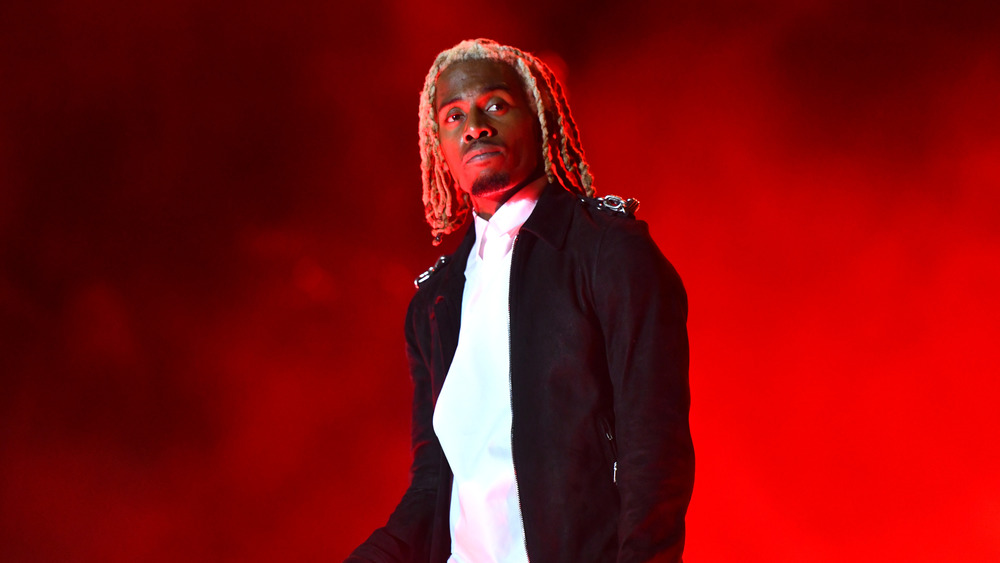 Scott Dudelson/Getty Images
With the release of only one studio album, rapper Playboi Carti has successfully made a stamp in hip hop. Born Jordan Terrell Carter in Atlanta, GA, in September 1996, he first embarked into the rap game under the name $ir Cartier. Under his original moniker, Carti released his debut mixtape in 2011 titled THC: The High Chronicles and released his second mixtape, Young Mi$fit, a year later. 
After two self-releases, Carti managed to attract the attention of A$AP Rocky's group A$AP Mob and was signed to their AWGE imprint under Interscope records. Once signed to a major record label, Carti released his self-titled mixtape in 2017. It made an impressionable debut on the Billboard charts for a new artist. According to Celebrity Net Worth, the mixtape reached #6 on the US Rap chart, #7 on the US R&B/Hip-Hop chart, and #12 on the Billboard 200 chart (via Billboard). It also birthed two hit singles, "wokeuplikethis" (featuring Lil Uzi Vert) and "Magnolia." 
With a few hit singles under his belt and a number of musical collaborations with artists ranging from Tyler, The Creator, Frank Ocean, Gucci Mane, Rich the Kid, and Travis Scott, Playboi Carti was well on his way to attracting the attention of more than just male rappers. 
Playboi Carti is seeing a whole lotta red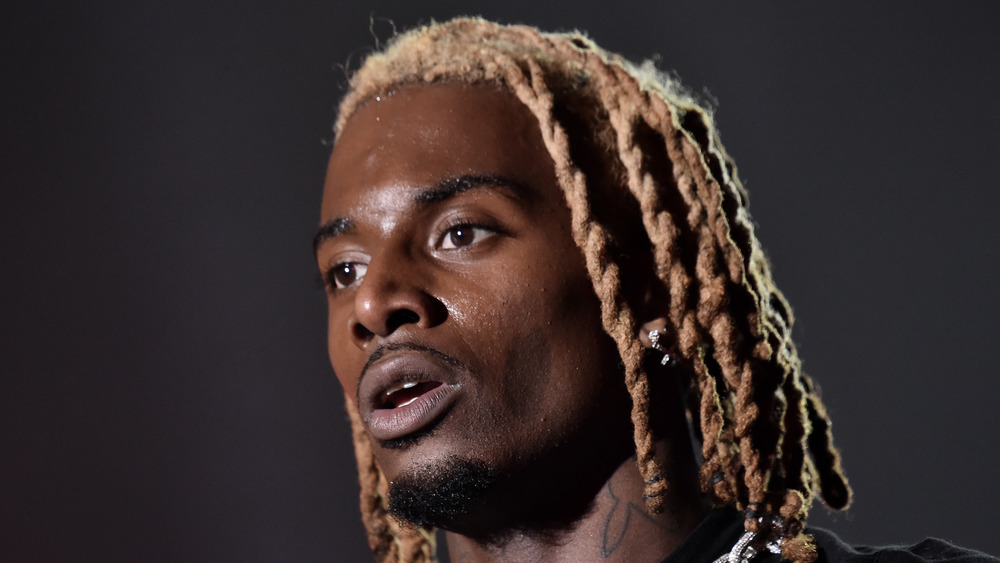 Steven Ferdman/Getty Images
After sparking romance rumors with model Blac Chyna, Playboi Carti was asked to clarify their relationship status during an interview on Ebro In The Morning in August 2018. "You know, I just got a lot of friends," Carti said while laughing before addressing his "homie" Blac Chyna. "LA get crazy, you know. ... Yeah, that's my homie, though. We ain't that deep. Good week." 
His "good week" with Blac Chyna led to him setting off more romance rumors in September 2018 after he and rapper Iggy Azalea were spotted on a date night together, per Daily Mail. The relationship between the two artists heated up quickly and resulted in the birth of their son Onyx Carter in 2020. However, by October 2020, Iggy Azalea confirmed their split on social media but noted that Carti was a very present father in his son's life (via Capital Xtra).
In September 2020, XXL addressed that Carti becoming a father could be the holdup behind the Atlanta native's highly anticipated second studio album, Whole Lotta Red. As of this writing, only time will tell.