The Real Reason Iggy Azaela And Playboi Carti Broke Up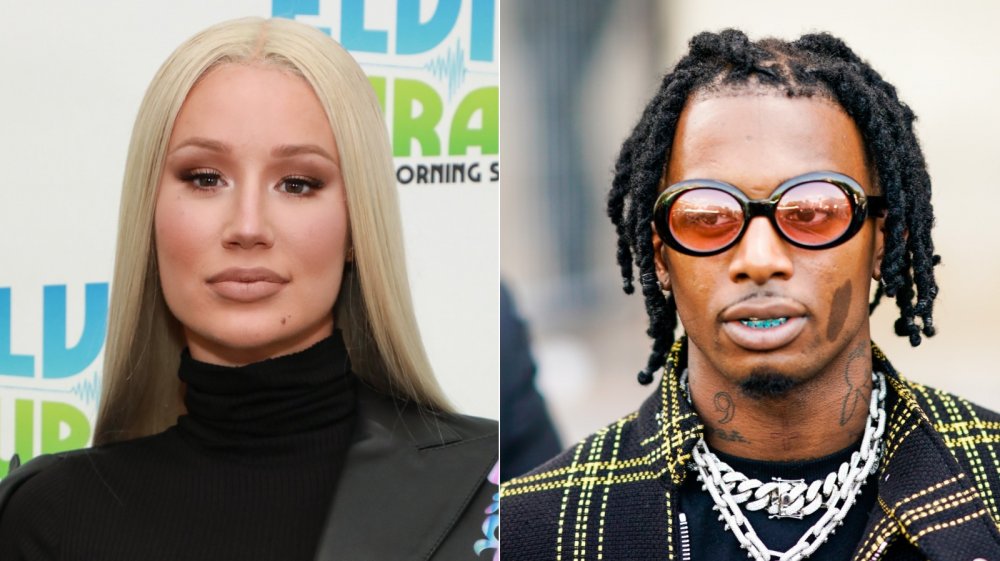 Jason Mendez, Edward Berthelot/Getty Images
In October 2020, Us Weekly reported that rapper Iggy Azalea posted a cryptic message on her Instagram Story. She wrote, "You lost a real 1," seemingly referring to longtime boyfriend Playboi Carti. The Australian native added, "People take loyalty for granted & that's why I'd rather be alone. One thing I'll never understand is how liars live with themselves. That s**t don't eat y'all up inside?" It seemed pretty obvious that she was dissing Carti and strongly implying they split up, but it wasn't until the next day that Azalea confirmed it in a subsequent Instagram Story.
"What I mean last night was that I'm raising my son alone & I'm not in a relationship," she clarified. Azalea confirmed she welcomed a baby boy with Carti in June 2020 via Instagram Story. According to Us Weekly, the "Fancy" rapper posted, "I have a son," after keeping her pregnancy private. She explained why she was so secretive about the new addition to her family, writing, "I kept waiting for the right time to say something but it feels like the more time passes the more I realize I'm always going to feel anxious to share news that giant with the world. I want to keep his life private but wanted to make it clear he is not a secret & I love him beyond words."
While it sounds like things between Azalea and Carti didn't end the most amicably, let's take a look back at their relationship.
Iggy Azalea and Playboi Carti got serious right away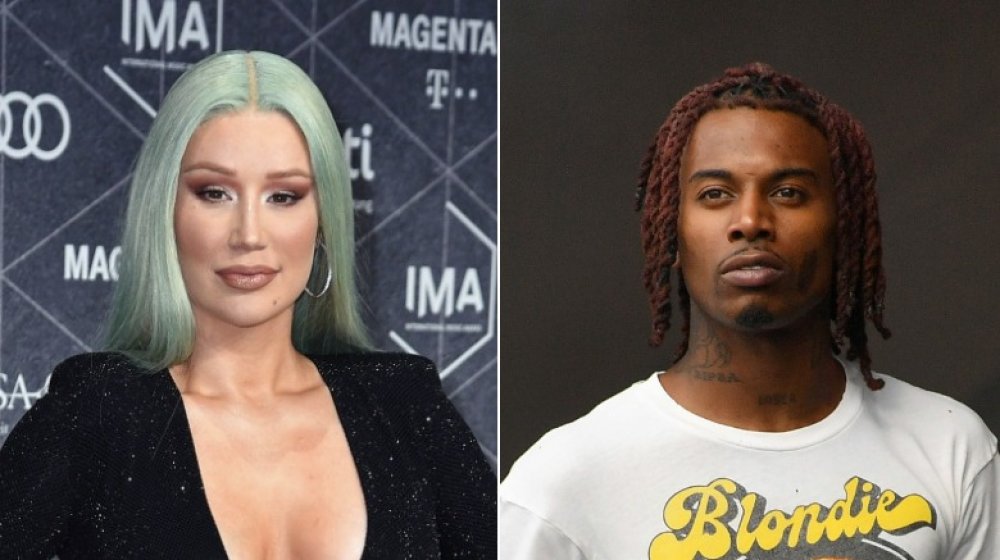 Tristar Media, Dia Dipasupil/Getty Images
According to People, rappers Iggy Azalea and Playboi Carti started dating in 2018 after meeting during her concert tour. They relocated from Los Angeles to Atlanta to move in together three months into their relationship, with Carti telling Fader, "Once I started talking to her, I just cut off everybody. It was over with." Carti told the outlet, "I support everything she does."
Neither rapper gave a specific reason for the split, but fans on Twitter speculated that Carti was unfaithful, with one fan claiming, "Playboi Carti just cheated on Iggy Azalea man. That sh*t really sad to me." Another fan tweeted, "they broke up and iggy said she gon raise her kid alone and people are assuming carti cheated and that he gon be a deadbeat dad." Azalea did mention "liars" in her aforementioned Instagram Story, but never got too specific.
Considering that Azalea and Carti are normally pretty private, it's not likely that either one of them will share any more detailed stories about their relationship, but fans cannot help being curious about their split.