Here's How Much Iggy Azalea Is Really Worth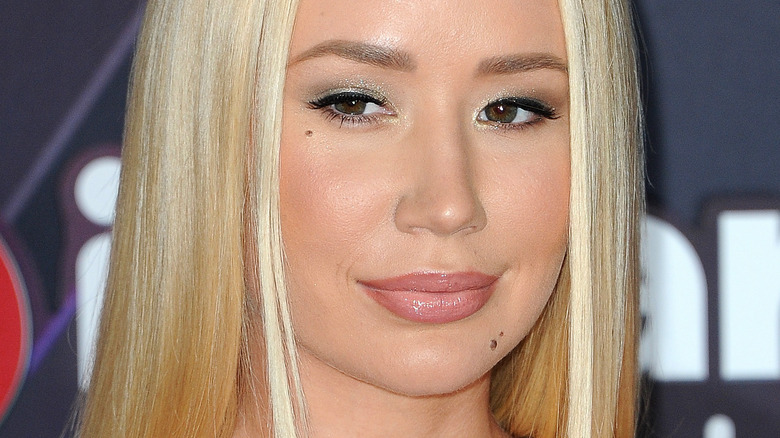 Shutterstock
While you may know her as successful rapper Iggy Azalea, the star was actually born as Amethyst Kelly, and told GQ that she grew up "dirt poor." She explained to Complex, "I come from a really small town near the Gold Coast called Mullumbimby [in Australia]. It has a population of 3,000, but when I was there it was probably 1,500." As a teenager, Azalea dropped out of school because she was bullied and instead worked with her mom cleaning hotel rooms, telling GQ, "I home-schooled myself. I had four jobs ..."
Azalea also opened up to Complex about that time in her life, noting that the town she was raised in is only 30 minutes from Byron Bay, which is "a tourist market" with expensive homes (and where you might find Chris Hemsworth and Elsa Pataky). "When I was a kid saving up to come to America, I used to go there and clean the holiday houses and hotels," she recalled. Noting that there are "not a lot of jobs to choose from" in the area, which is why a lot of young people become cleaners. "You can make good money doing that because the tourist industry is profitable. ... That's one of the best jobs you can have out there."
It may have been a good money-making job, but Azalea was more interested in making money from her music, which is exactly what she's done. Read on to find out just how big her fortune actually is!
Iggy Azalea is a millionaire who credits one person for her success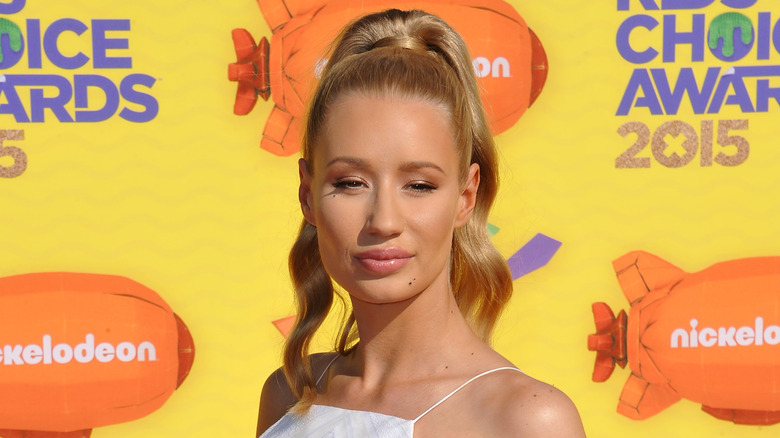 Shutterstock
There's no doubt that Iggy Azalea has enjoyed a fair share of success over the years. After getting noticed thanks to "P***y" and "Two Times," the rapper released a debut mixtape, "Ignorant Art" in 2011. From there, she put out her debut studio album, "The New Classic," in 2014, which helped her dominate the Billboard Top R&B/Hip-Hop Albums chart. She's gone on to release a slew of singles and popular albums while selling millions of records and earning an impressive amount of industry awards.
Thanks to that kind of track record, in 2018, Azalea announced that she had signed a new record deal that was worth $2.7 million, according to Billboard. In a now-deleted tweet, she told her fans, "I'm feeling like such a bossy grown a** b***h today! Time to get back to ME. I'm so grateful & excited. Cheers!"
Granted, $2.7 million is just a fraction of her overall fortune, which sits at $15 million, according to Celebrity Net Worth. The rapper, who now has a child of her own, credited one of her parents for her success. "The reason why I achieved anything in life is because my mom always gassed me up," she tweeted in January. The wealthy star added, "I'm doing the same for my baby whatever he does I'm his #1 day one fan." We surely could all use that kind of support on our way to success!