Why The CMA Awards No Drama Zone Declaration Backfired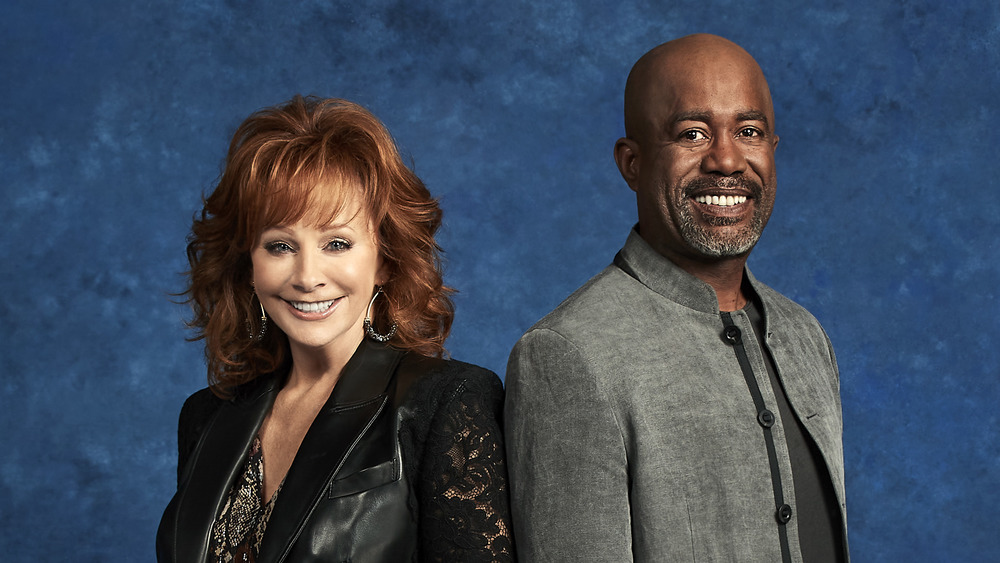 ABC/Alysse Gafkjen
Award shows are known for their spontaneous moments and speeches, which makes for must-see TV. But sometimes the most entertaining drama happens before the show. Case in point: When the CMA Awards posted a tweet on Nov. 4. 2020, stating that their 54th award show, hosted by Reba McEntire and Darius Rucker, would be drama-free, it resulted in some pretty massive backlash. The original tweet read, "It's been a year, all of you. But for three hours next Wednesday on ABC, that's not a dramatic zone. Over 20 unique performances will help you take the weight off the world for a little while."
USA Today noted that the backlash got amplified after well-respected Nashville music journalist, Marissa R. Moss, tweeted, "I'm all for music & awards as escapism & we certainly need that sometimes. But this seems like, once again, CMA prewarning folks not to talk about the election or BLM (which, by the way, is not 'drama' but rather democracy and justice)."
In a follow-up tweet, the organization clarified its message, stating that it intended to offer escapism from the COVID-19 pandemic. It wrote, "While our intentions with our social campaign was to communicate to our fans the show will offer a brief escape. We recognize that our phrasing did not convey that message. We welcome every artist's right to express themselves." However, the damage was already done — keep on scrolling to read how the Internet weighed in on the drama.
The CMAs' tweet sparked some criticism
The internet had opinions about the CMA Awards declaring the show being a "no drama zone." Singer Sara Bareilles wrote in response to Marissa R. Moss tweet, "This is the equivalent of putting your hands over your ears screaming 'lalalalalalalalala.' Not every person feels comfortable to speak out, but NO ONE should be discouraged from doing so. I know many passionate country artists who should feel free to use ALL of their voice."
Country music fans expressed their dismay over the "no drama zone" tweet as well, with one Twitter user stating, "Just need one reason to not watch. You gave me that reason." Another commentator is all for the freedom of speech, "This so called "drama" is what real people go thru. Every. Single. Day. They live it and it's real. Let people say and support those people and advocate for them."
That isn't the first time that CMAs caused controversy over possible censorship — as Slate reported, a similar situation happened leading up to the 2017 show, in the wake of the mass shooting at the Route 91 Harvest country music festival in Las Vegas. That year, CMA's media guidelines for the show warned reporters not to ask artists at the ceremony about the shooting, gun reform, or political affiliations. After widespread criticism — from prominent artists including that year's co-host, Brad Paisley — the association apologized and lifted its restrictions. Who knows, maybe the controversy surrounding the "no drama zone" declaration might inspire a change.