Maren Morris' Risque Outfit At The CMA Awards Is Raising Eyebrows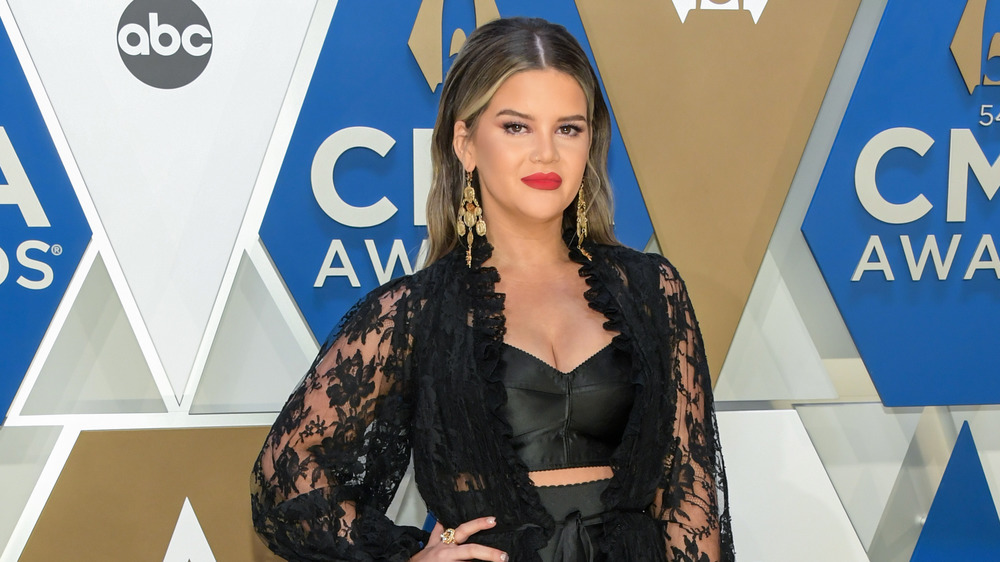 Jason Kempin/Getty Images
After a year of canceled concerts, in-person performances turned virtual, and postponed events, the 2020 Country Music Awards came in clutch for viewers who were craving some normalcy after months of COVID-19. While the lack of masks throughout the night were a concern, the 2020 CMAs featured all the "normal" things we've recently craved — the live audience, real-time performances, and everything else that makes an award show, an award show. 
But that also means that with it came the usual drama that accompanies an annual event. In the past, we've seen friction between celebs, awkward blunders, and terrible lip-syncing. But on Nov. 11, eyebrows were raised not because of an awkward moment, but because of a particular dress. While some outfits were lauded throughout the night as stunning, like Reba McEntire's entourage of a wardrobe, others were not received with as much adoration. Maren Morris, who won multiple awards throughout the evening, turned heads thanks to her outfit — and the reception was not all good. 
Twitter debates Maren Morris' ensemble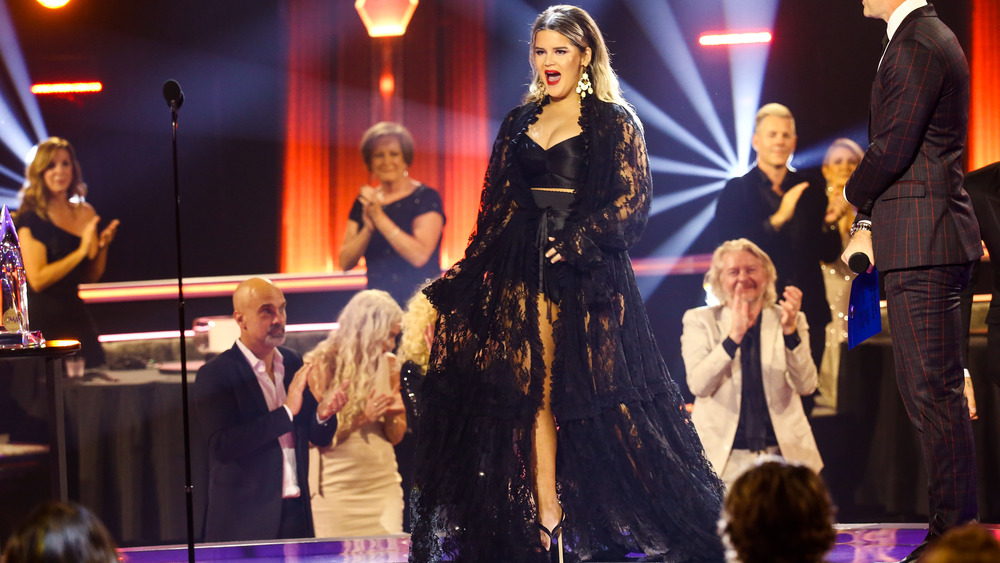 Terry Wyatt/Getty Images
Maren Morris, who won two awards for her single "The Bones" in the beginning of the night, first took the stage in an all-black outfit, like many others. Paired with gold accessories, she accepted her trophies with grace, humility, and a pop of red lipstick. 
But her dress, parts of which were sheer lace, inspired mixed reactions. Some fans were floored. "SHE LOOKS FABULOUS," one Twitter user erupted. "Omg she is hot tonight!" another fan said.
But then there were those who didn't welcome the audacious attire. "Since when did the CMA's become the Victoria Secret show. Ridiculous what Maren Morris is wearing," one fan criticized. It wasn't before long that others came to Morris' defense. "You're supposed to watch cause you're interested in the final product (music) not her looks," someone replied. And perhaps the most honest, brutal comment came about an hour later. "If you think the outfit is ridiculous then don't buy it for yourself," a user responded. "People are free to wear what they like here."