Olivia Palermo Is Worth A Lot More Than You Think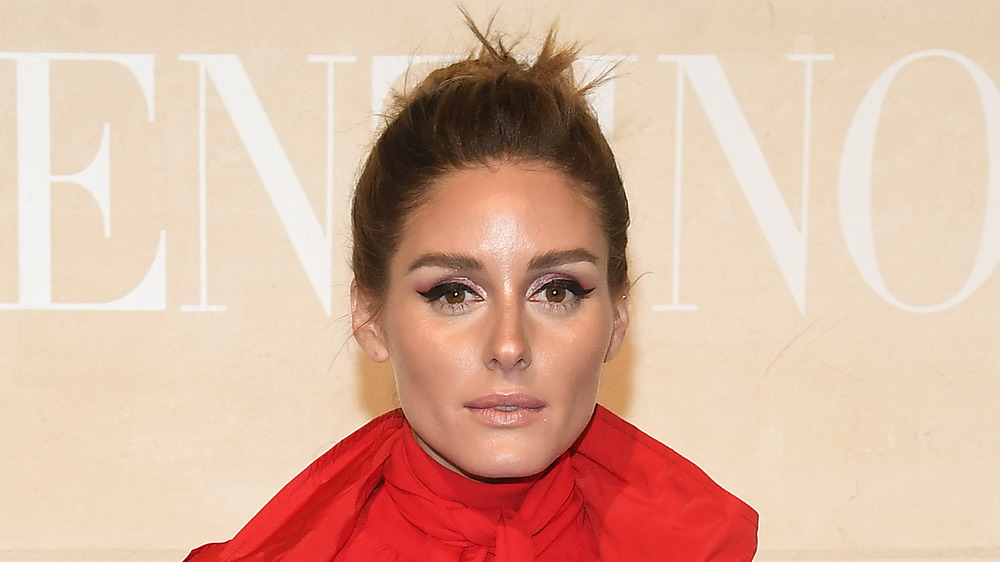 Pascal Le Segretain/Getty Images
Olivia Palermo — aka one of the women who could have been Meghan Markle's bridesmaids — has turned her skills and savviness into a success story. In January 2020, The New York Times explained that two years earlier, Palermo had brought on professionals who were tasked with helping her avoid cringe-worthy missteps and maximize her social media presence. Although she already had five million followers on Instagram, she was obviously eager to reach more people. However, the agency that she was working with "noticed something it thought was curious about her appeal."
"When we would show stuff of her private life, it wouldn't perform as well," Jeffrey Tousey, the founder of Beekman Social, told the NYT. While many online celebrities do well when they post about their enviable lifestyles, captivating personalities, and (obviously) their pets, those posts were not working for Palermo. Instead, Tousey said, "People want to see what she's wearing."
So, that's exactly what Palermo began posting. Check out the star slaying a sheer blue skirt or looking pretty in pink thanks to an adorable dress. She can also nail a "calm" camel-toned outfit, and when she shifts into a "moody Monday mode," it features a coat with cut-out squares, along with the perfect black hat. By giving her fans what they want to see, Palermo has managed to earn almost a million-and-a-half additional followers, as of writing. And that's not all that she's been earning. The star has also brought in a stunning amount of money.
Olivia Palermo has a seriously impressive fortune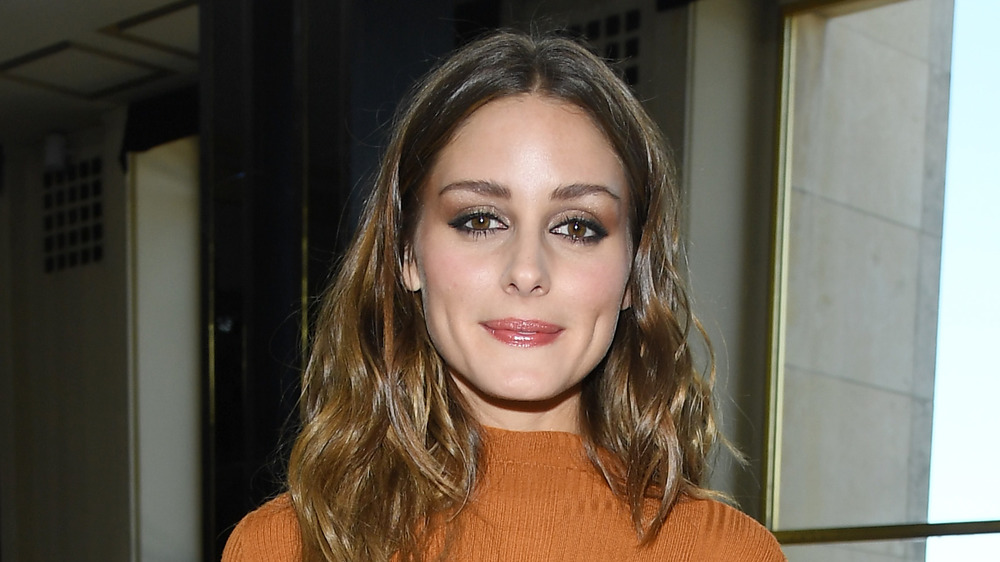 Pascal Le Segretain/Getty Images
There's a good chance that you first heard about Olivia Palermo years ago when she "came to public attention ... as something of a villain on the reality TV show The City," a "fashion-obsessed New York City-based spinoff" of The Hills, The New York Times explained. Her less-than-appealing ways even found her among "the 7 most hated people in fashion." Ouch! While that might have made it seem like her chances of achieving lasting success were slim, she has instead managed to enjoy the kind of success that many people likely envy. That includes what might be a surprising amount of money. According to Celebrity Net Worth, the star is banking $10 million.
Palermo has also put her knack for putting together professional looks to good use by becoming a Dress for Success Impact Ambassador. "Dress for Success is a global not-for-profit organization that empowers women to achieve economic independence by providing a network of support, professional attire, and the development tools to help women thrive in work and in life," per their website. Palermo's site featured its own post about the partnership, which saw the star attending "a styling session where the fashion authority gave her tips and tricks for not only looking good for an interview, but acing it, too." She also selected "a power piece for each woman" who participated, from brands including Tommy Hilfiger, Stuart Weitzman, Swarovski, and Westward Learning. We're sure that they all looked amazing and felt just as fabulous!