What You Didn't Know About Sydney Sweeney And Halsey's Relationship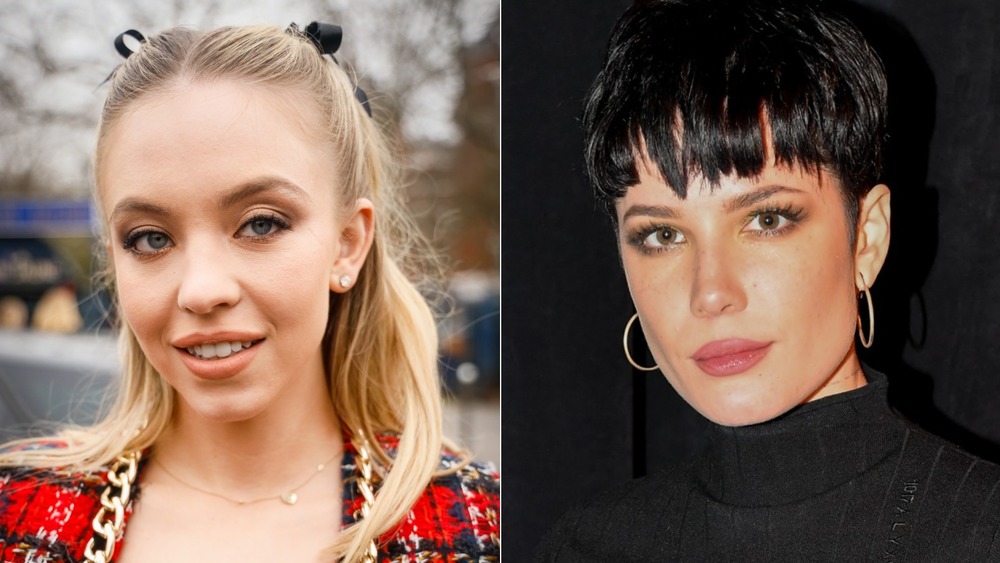 Hanna Lassen, Allen Berezovsky/Getty Images
When it comes to teen dramas, Sydney Sweeney and Halsey are about to become the new queen bees. The Euphoria star and the "Without Me" singer are co-starring in (and producing!) the upcoming TV show The Players Table, and the two of them are closer than ever. In fact, it sounds like Sweeney specifically had Halsey in mind for her character's role.
Sweeney co-starred with Halsey in her music video for "Graveyard," and evidently she couldn't wait to work with the singer again. The Wrap reported that after the two filmed the music video, "Sweeney sent [Halsey] The Players Table project, hoping to work together again." Her plan worked, as the singer was cast in the show.
And in an interview with NME published in October 2020, Sweeney praised Halsey's dramatic skills, even though the new show marks her first major acting project. "I think she's going to blow the world away with her acting ability," Sweeney told the outlet. Here's what else the two stars have said about each other, along with what we know about their characters in the new series.
Sydney Sweeney has an endearing nickname for Halsey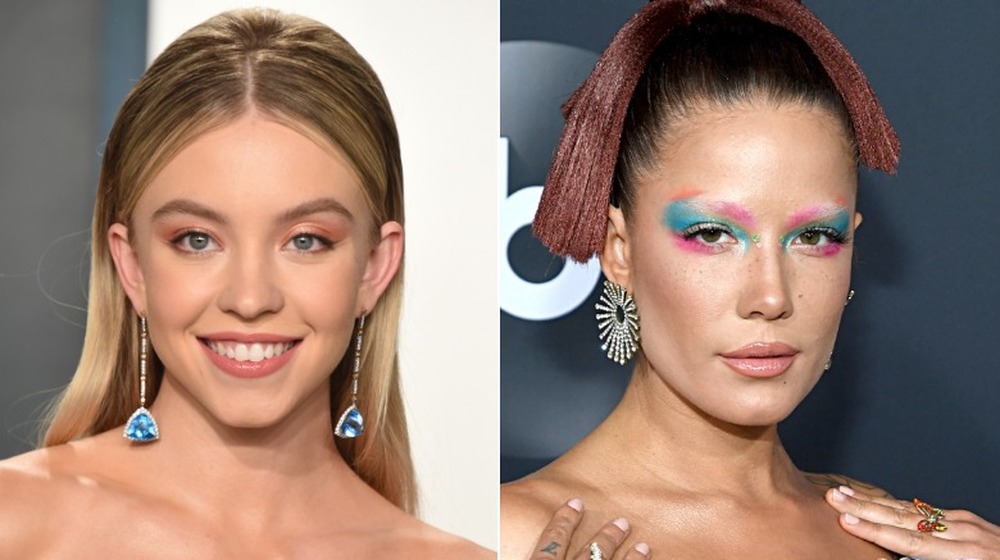 John Shearer, Kevin Mazur/Getty Images
Fans know the two-time Grammy nominee by her stage name, but Halsey's given name is Ashley Nicolette Frangipane. And to her friends — or, at least one friend — Halsey is simply known as "Ash." The sweet reveal came in a video interview Sydney Sweeney did with Entertainment Tonight in October 2020.
"I had just recently worked with Ash on music videos together, and we just hit it off," Sweeney told ET. "And she's brilliant. I mean, she is so talented and smart, and I am so excited for people to be able to see her on-screen." Sweeney also gushed about Halsey to NME while talking about their upcoming TV show The Players Table, saying that the singer is "just so passionate about so many different issues and topics that the show hits on."
For her part, Halsey feels connected to her Players Table character, too. "Rachel and I are reaaaally similar. You'll just have to wait and see how she's brought to life," the singer tweeted in September 2020. We're intrigued!
'The Players Table' is basically 'Pretty Little Liars' meets 'Gossip Girl'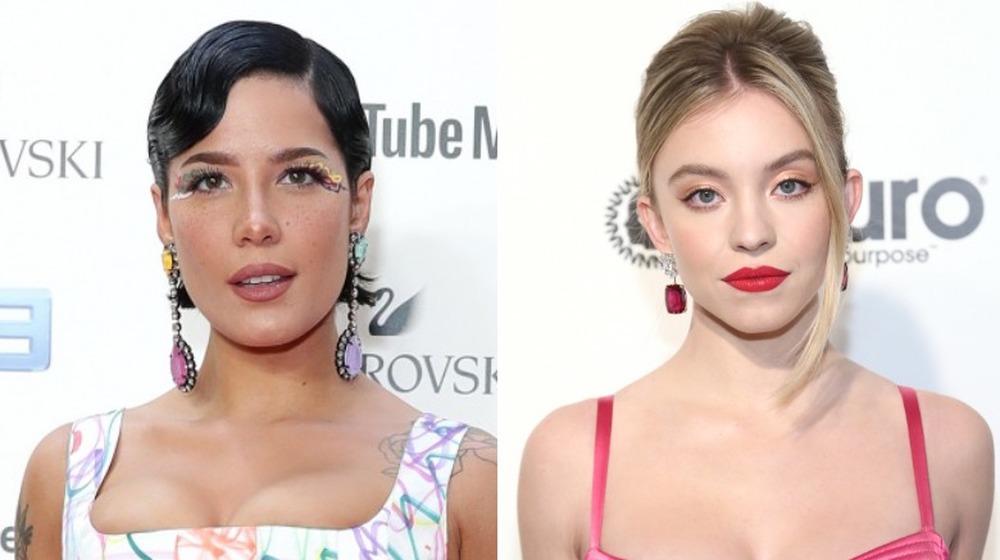 Mark Metcalfe, Tommaso Boddi/Getty Images
Imagine combining the murder mysteries of the Pretty Little Liars series with the private-school elitism of Gossip Girl, and you've got They Wish They Were Us, debut author Jessica Goodman's YA novel that's being adapted into the upcoming TV show The Players Table. Sydney Sweeney is starring as the show's protagonist, Jill, who's trying to solve the murder of her best friend. Meanwhile, Halsey's Players Table character, Rachel, was a few years ahead of Jill in school and wants to solve the murder for her own reasons — namely, that her brother was convicted for the crime, but she thinks he's innocent.
There are plenty of twists and turns along the way, along with plenty of great moments for Sweeney and Halsey to tag-team on-screen. Sweeney shared with Entertainment Tonight that she sent the singer a copy of They Wish They Were Us before it was published, on the off-chance Halsey would want to act alongside her in the series. Halsey loved the book and the character, and the rest is history!
There's no release date or network for the show yet (thanks, coronavirus, for putting all of our entertainment plans on hold). But if Sweeney's positive words about her pal are any indication, it's far from the last project these two will work on together.