Justin Bieber's Ex-Neighbor Suing Over Spit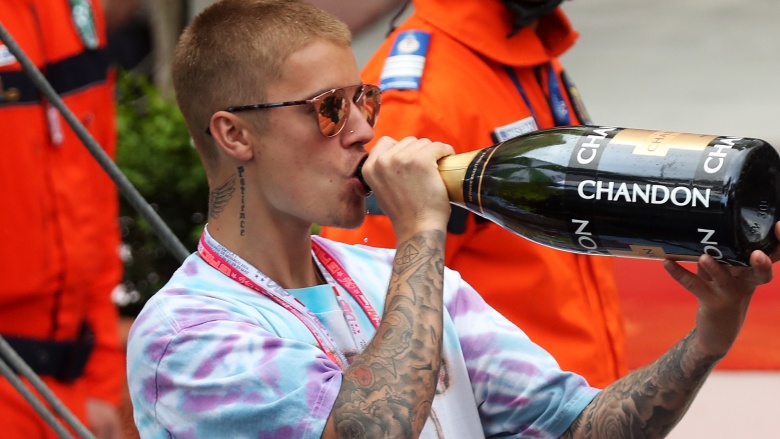 Getty Images
Justin Bieber can't escape the wrath of his old neighbor. TMZ reports that Bieber's former neighbor, Jeffrey Schwartz, still hasn't dropped a lawsuit dating back to 2014, accusing the "Sorry" singer of spitting in his face. If you'll recall, Schwartz is the same neighbor who alleged Bieber egged his Calabasas, Calif. house.
Schwartz sued Bieber, 22, for $1 million, accusing the Canadian crooner of verbally abusing his wife and daughter and claiming his association with Bieber ruined his career as "an online auto industry leader," reported TMZ. According to the tab, Bieber already paid Schwartz $80,000 for damage to his property, in addition to completing his community service requirements, anger management classes, and probation—and perhaps, in what should be the biggest relief to Schwartz, Bieber also moved out of the neighborhood. Schwartz reportedly wants Bieber's former bodyguard, Michael Arana, to be deposed in the case, and he's so serious about it that he's willing to fly his lawyers to Florida, where Arana currently lives.
Bieber hasn't been taking Schwartz's lawsuit lightly. In July 2016, the boy wonder's legal team demanded Schwartz and his family submit to mental evaluations to prove they genuinely still suffer from "insomnia, stomachaches, and headaches" two years after Bieber moved, reported TMZ. The singer's camp denies Schwartz's allegations of sustained psychological damage from the singer's vandalism, and it looks like a judge will have to make the final call.