Details You Don't Know About Olivia Ponton And Harry Jowsey's Relationship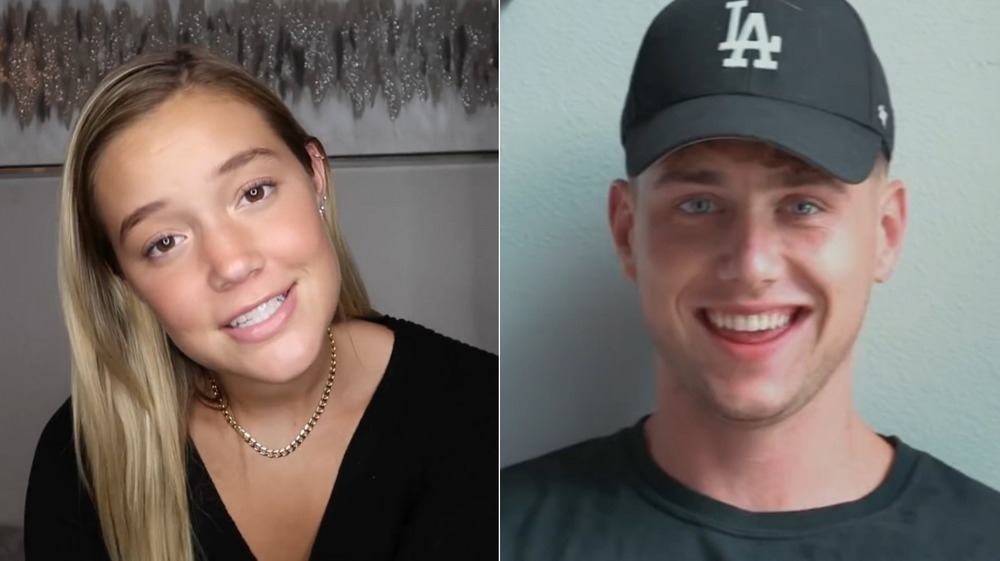 YouTube
TikTok star Olivia Ponton has been linked to a number of celebrity influencers since her breakup with Kio Cyr in June 2020. While speaking with ET in September 2020, the social media star revealed how her ex was her first relationship. "Being so young and going through all of it at once, I was like, 'Whoa! This is a lot to take,'" she explained. "He was my first boyfriend too. It was a lot to take in."
The pair were known for their adorable TikTok duos and YouTube videos where they would tease their romance. As a single woman, Ponton expressed her excitement to finally show her fans who she really is. "It was definitely interesting to have everyone be so included in our relationship," she shared. "I feel like that was a way people definitely got to know me as a person... but now I think people are slowly starting to know me for me." 
Olivia Ponton and Harry Jowsey are just friends
Following Olivia Ponton's breakup with Kio Cyr, the TikTok star has been linked to Netflix's Too Hot to Handle star Harry Jowsey. In August 2020, the two influencers sparked romance rumors after Harry was spotted picking up Ponton during a playful beach date in Los Angeles, the Daily Mail reports. However, despite the speculation, Ponton confirmed to ET that she and Harry are just friends. "I love Harry, but we are not like that. We're just friends. We're good together," she explained. "... We're just friends."
The 18-year-old social media sensation expressed how much she is enjoying the single life while also touching on what she wants out of her next relationship. "Respect. If you can make me laugh, I really don't care what you look like," she told the outlet. "If you can make me laugh to the point where I, like, pee my pants on the first date, it's probably, like, a done deal." While most women try to avoid momma's boys, Ponton has a liking for them. "And just being a mamma's boy... Being able to stay in, but also wanting to go out 'cause I'm very introverted, but I also like going to parties and hanging out with people and going to dinners," she dished. We're not sure if Harry is a momma's boy, but he might want to consider it.