Halsey Reveals The Real Reason She Changed Her Name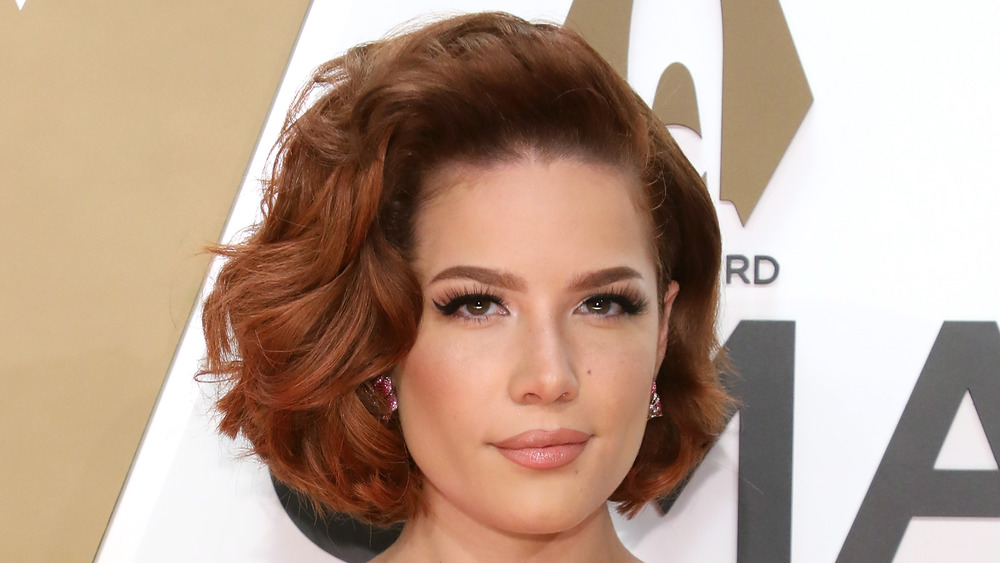 Taylor Hill/Getty Images
Halsey has gone on to thrive in the music industry, despite surviving tragic moments in her past. In fact, one of the reasons fans love her so much is for how open and vulnerable she's been when discussing mental health. She's had a stunning transformation as she's grown in her career, not to mention some breakups (we're looking at you, G-Eazy). She also came out as bisexual and is proud of it!
But Halsey's transformation has been extensive than an evolving look — It also applies to her name. As it turns out, Halsey is an anagram of her real name, Ashley. According to People, she was born Ashley Nicolette Frangipane and grew up in New Jersey. This name change had a deeper, sadder motivation for Halsey, something she spoke about with Cosmopolitan in an interview published on Nov. 10, 2020. Halsey explained some of the misconceptions people have of her, stating, "People hear about me and they want to paint my story as a rags to riches tale, but that's not true. It was a very slow and painful process."
She added, "When I look back on it, I'm so proud of that teenage girl who dropped [my first album] Badlands, because I had all the odds against me. I didn't know anybody in the music industry. I was from New Jersey. I had no f—ing money, and there was no way I was going to college." Of course, there's more to this heartfelt explanation — we reveal the rest of the story after the jump.
Halsey struggled with self-worth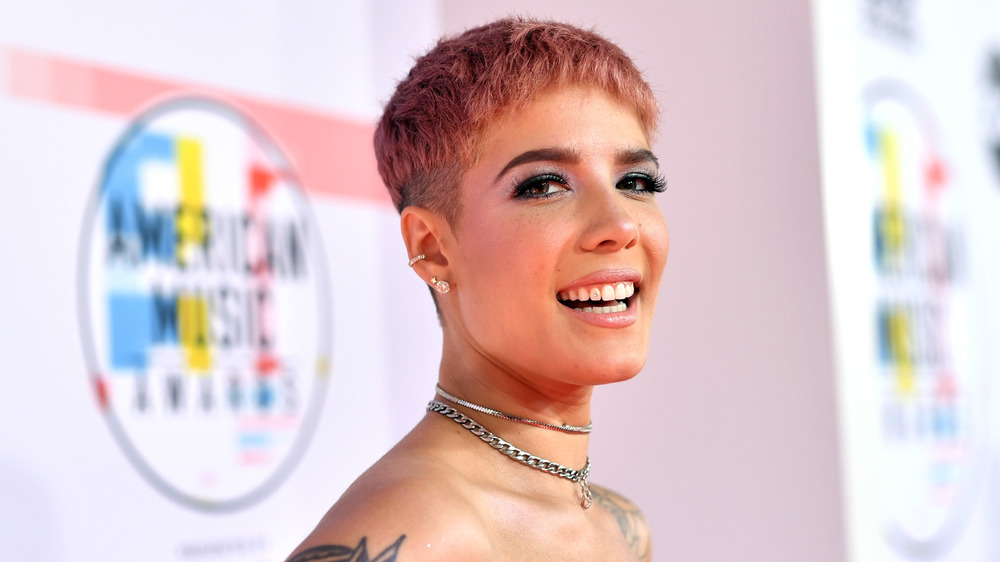 Emma Mcintyre/Getty Images
Halsey, who was born Ashley Nicolette Frangipane, spoke with Cosmopolitan about why she changed her name, and the reason is heartbreaking. "Me wanting to do this was so far fetched, and the fact that I changed my name in the process — I think I had the foresight to know that being me wasn't enough. I had to become somebody completely different," Halsey said. She continued, "At the time, I felt that Ashley didn't deserve to be famous and successful because she wasn't that special, but if I made Halsey, maybe she could be."
Halsey explained that by changing her name, she got to "create a new persona," one that wasn't hampered down by negative expectations, especially those that came from other people. The singer concluded, "I created a person, and she could do everything. There was no way that Ashley was going to become a king, but I made a new name for myself and took her to paranormal, supernatural heights."
Halsey is challenging stifling expectations in so many ways. On Instagram in late October 2020, she used a TikTok video to show off her shaved head. She also released a book of poetry titled,  I Would Leave Me If I Could. Those sound like boundary-defying feats, and we're here for it.