Here's Who's Slated To Headline The 2021 Super Bowl Halftime Show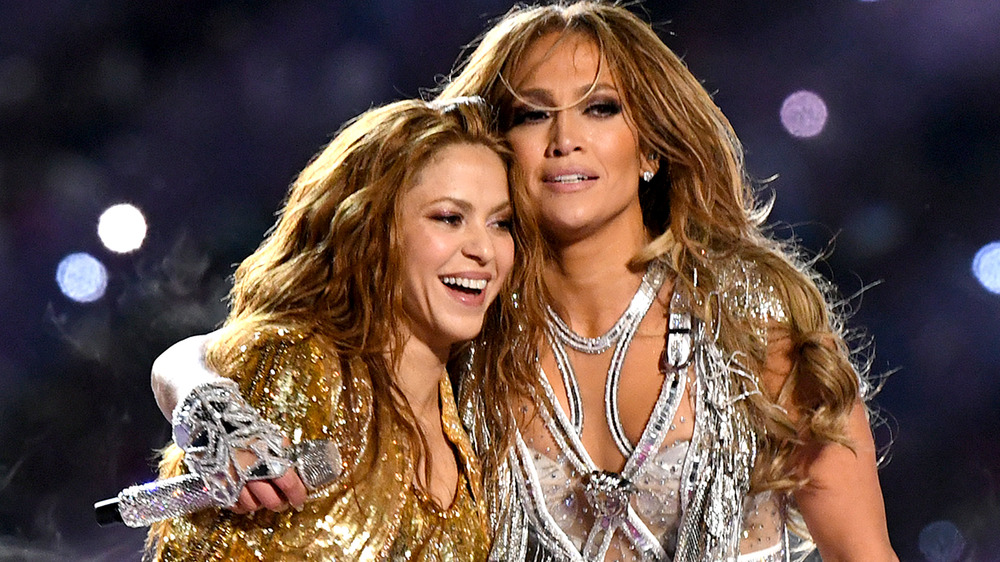 Kevin Winter/Getty Images
While the Super Bowl is the biggest day of the year for football, many Americans end up tuning in solely for the commercials and the halftime show. Over the years, the Super Bowl Halftime Show has evolved. Until 2002, "[p]erformances were crafted around a theme," per Sports Illustrated. The first halftime show featured the University of Arizona and Grambling State University marching bands, while in 1970, Carol Channing was the first celebrity performer ever to be featured.
In 1976, celebrating the theme of "200 Years and Just a Baby: A Tribute to America's Bicentennial," the group Up with People performed. It wasn't until 1993 when the halftime show era as we know it was born with headliner Michael Jackson. Since then, pop stars such as Jennifer Lopez, Madonna, Beyoncé, Bruce Springsteen, U2, Lady Gaga, and Prince have performed. The most controversial of the Super Bowl halftime shows occurred in 2004 when Janet Jackson had an unfortunate wardrobe malfunction. The world was shocked when singer Justin Timberlake pulled off part of Jackson's outfit, briefly exposing her right breast in front of millions on live television.
Every year, the anticipation builds for who will be named the headlining performer. Keep scrolling to find out who will be taking the stage for the Pepsi Super Bowl LV Halftime Show.
The Weeknd will be working on the weekend of the 2021 Super Bowl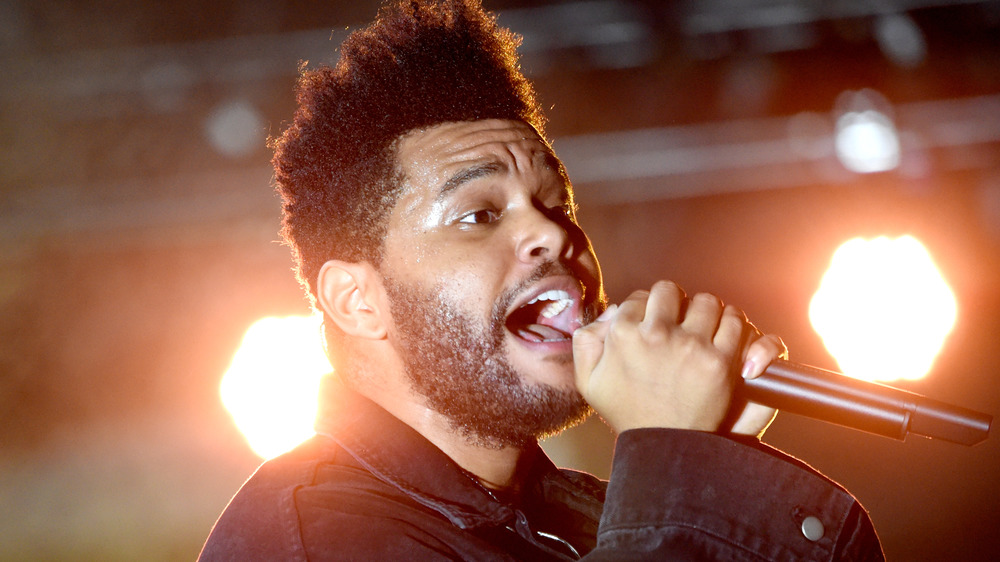 Kevin Mazur/Getty Images
Canadian singer The Weeknd will perform during the Pepsi Super Bowl LV Halftime Show at Raymond James Stadium in Tampa Bay, Fla. on Feb. 7, 2021, per TMZ. The Weeknd teased the news prior to the announcement in a very cryptic Instagram post. The "Blinding Lights" singer said in a statement (via TMZ): "We all grow up watching the world's biggest acts playing the Super Bowl and one can only dream of being in that position. I'm humbled, honored, and ecstatic to be the center of that infamous stage this year." 
Of the announcement, Jay-Z — who is tasked by the NFL with advising on musical events — said in a press release (via Entertainment Tonight), "The Weeknd has introduced a sound all his own. His soulful uniqueness has defined a new generation of greatness in music and artistry. This is an extraordinary moment in time and the Pepsi Super Bowl LV Halftime Show is going to be an extraordinary experience with an extraordinary performer."
In case you were wondering what happens if the 2021 Super Bowl has to be canceled due to the coronavirus pandemic, not to worry — the halftime show will go on. At the Intersport Brand Innovation Summit in October 2020, Pepsi's director of sports marketing Justin Toman said (via CBR.com), "We believe if there is a game — even if there's not a game, candidly that there will be an appetite by about a 100 million or so of our closest friends to want to see something." Game on, The Weekend.