Inside Swaggy C And Bayleigh Dalton's Big Brother Romance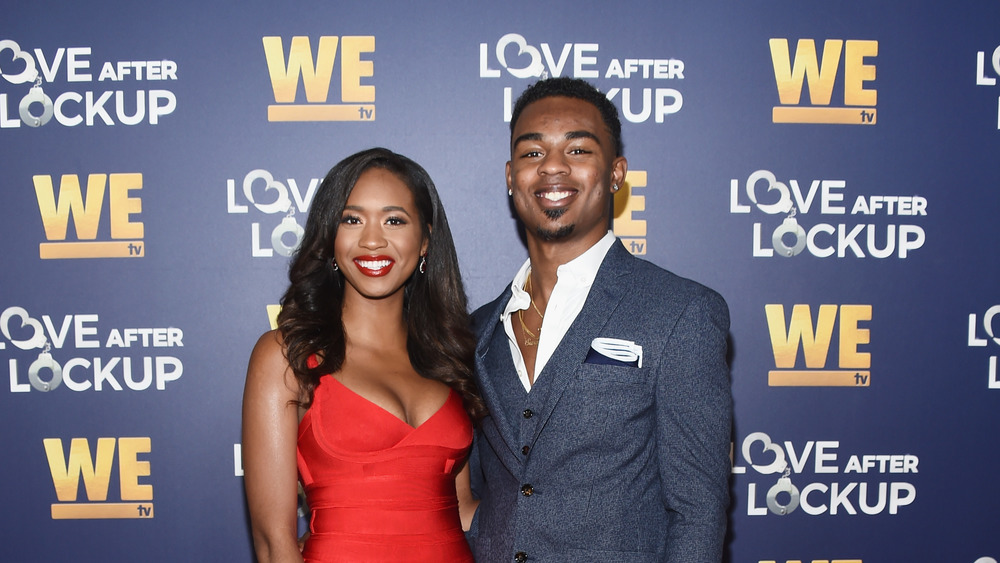 Amanda Edwards/Getty Images
Swaggy C and Bayleigh Dalton fell in love during their time on Big Brother Season 20. After meeting as competitors, the two instantly hit it off and began dating while also competing on the show. They became one of many couples that sparked off on the long-running reality show. 
During their time on Big Brother, Bayleigh became pregnant by Swaggy C (real name Chris Williams), but as she shared in a YouTube video, she suffered a miscarriage while she was in the jury house. Despite neither of them making it as a finalist, their love story became a central figure of their season. Swaggy C went on to propose to Bayleigh before a winner was announced at the finale. They initially set a wedding date for September 2019 even though they had already eloped in February 2019 in an intimate wedding ceremony with only their close family members in attendance. In January 2020, the couple released a YouTube video confirming their marriage and plans to have a bigger ceremony in the near future.  
Swaggy C has 27 reasons why he loves Bayleigh Dalton
Swaggy C and Bayleigh Dalton held their first wedding ceremony on Swaggy's birthday in February 2019. However, the couple intended on having their second and much larger wedding ceremony on Bayleigh's birthday in May 2020. "Everybody knows Bayleigh and I got married last year but never had a ceremony," Swaggy shared on social media as noted by The Blast. "This May, we're getting married on a beach in the Bahamas!" However, the international health pandemic had other plans. 
According to the outlet, the couple planned on getting married "in the Bahamas with some help from Carnival Cruise." But once the Covid-19 pandemic heightened, the couple were forced to postpone their wedding plans. Instead of tying the knot on her 27th birthday, Bayleigh received $27k from her husband along with a birthday card listing "27 reasons why I love her," Swaggy shared in an adorable Instagram post. Since their season of Big Brother, the couple has competed on MTV's The Challenge and appeared on a 2020 episode of Say Yes to the Dress.