Great News Just Dropped For Emily In Paris Fans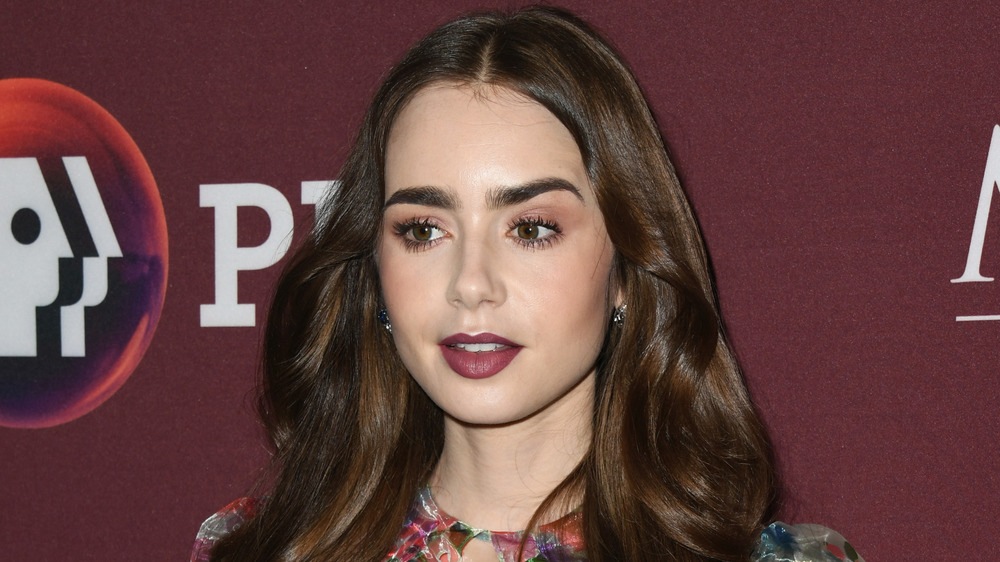 Jon Kopaloff/Getty Images
More surprises are in store for Emily in Paris fans! The series, which was released on Netflix in October 2020, has seen its fair share of gossip since its debut. While diehard fans love the binge-worthy series, the series' naysayers continue to weigh in with harsh critiques of the comedy. Darren Star, the creator of Sex and the City, Beverly Hills 90210, and Hilary Duff's Younger, brought Emily In Paris, the comedy about a young American girl working in Paris, to Netflix with actress Lily Collins as its eponymous lead. 
According to The Hollywood Reporter, Netflix subscribers watched over 676 million minutes of Season 1 within a week of its debut. Despite the series being highly talked about (and thus, highly watched), it was still met with plenty of criticism from French critics due to the show's stereotypes of Parisians. "The show is a love letter to Paris through the eyes of this American girl who has never been there," said Star in an interview with The Hollywood Reporter. "The first thing she is seeing is the clichés because it's from her point of view. I'm not sorry for looking at Paris through a glamorous lens. It's a beautiful city, and I wanted to do a show that celebrated that part of Paris."
Critics are clearly not stopping Star, as Emily in Paris is set to make a comeback in the near future.
'Emily in Paris' will start filming again in the spring of 2021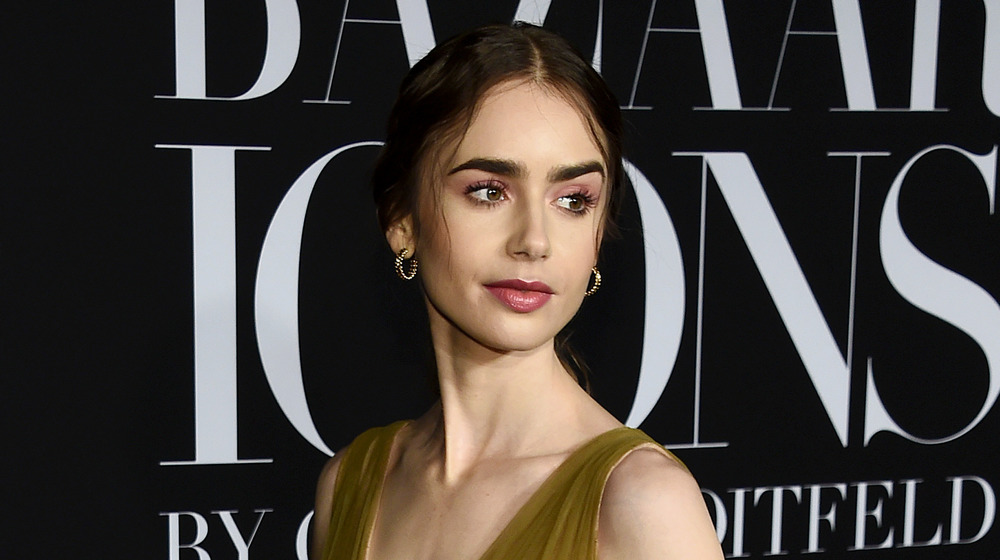 Dimitrios Kambouris/Getty Images
Much to the surprise of fans, Netflix's comedy series Emily in Paris has been renewed for a second season, per The Hollywood Reporter. Lead actress Lily Collins, plus the supporting cast, including Ashley Park and Lucas Bravo, will return to Paris to film the second season as soon as Spring 2021 (give or take with the state of COVID-19, of course). With many of the details about Season 2 still under wraps, there are plenty of unsolved mysteries we hope get cleared up.
Collins had previously revealed she believed her character Emily was just 22 years old. After fans fought back on the notion, given Collins' character's time in grad school, the actress retracted her oh-so-wrong proclamation. Perhaps Season 2 of the Netflix series will clear some of this up and give more details about the state of Emily's love life? The second season of Emily in Paris will hopefully delve into what will happen between Emily and Gabriel, and whether or not Camille will ever find out about their secret love connection.
French critics, on the other hand, might not be too excited about the renewal. But hey, Star may come back with a more realistic depticion of Parisians and what it is really like to live in Paris — but we're not counting on it.