Are Lily Collins And Ashley Park Friends In Real Life?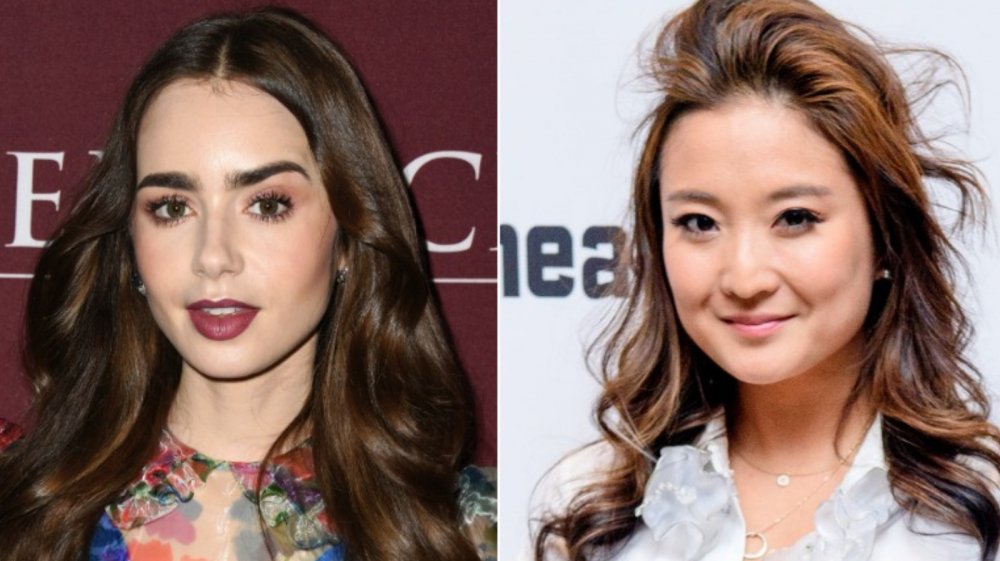 Jon Kopaloff, Roy Rochlin/Getty Images
On Oct. 2, 2020, Netflix released the dramedy series Emily in Paris starring Lily Collins. The Mirror Mirror actress plays an American marketing strategist, Emily Cooper, from a large firm who is offered the opportunity to spend a year in the French office of a smaller firm and provide "the American perspective." Emily fumbled her way through the beauty of Paris by falling in love with the scenery, food, and wine, but refused to learn the language. 
While assuming everyone speaks English (which to her surprise is not the case), she meets nanny and Paris resident Mindy Chen, played by Tony Award nominee Ashley Park. Immediately Mindy gives Emily a crash course on how to get along with her coworkers (who are not a fan of their new American peer) and make the most out of the city. Though Collins and Park make an excellent bestie pair on screen, are the two actresses besties in really life? Keep scrolling after the jump for the real details on their off-screen relationship. 
Lily Collins and Ashley Park are real-life besties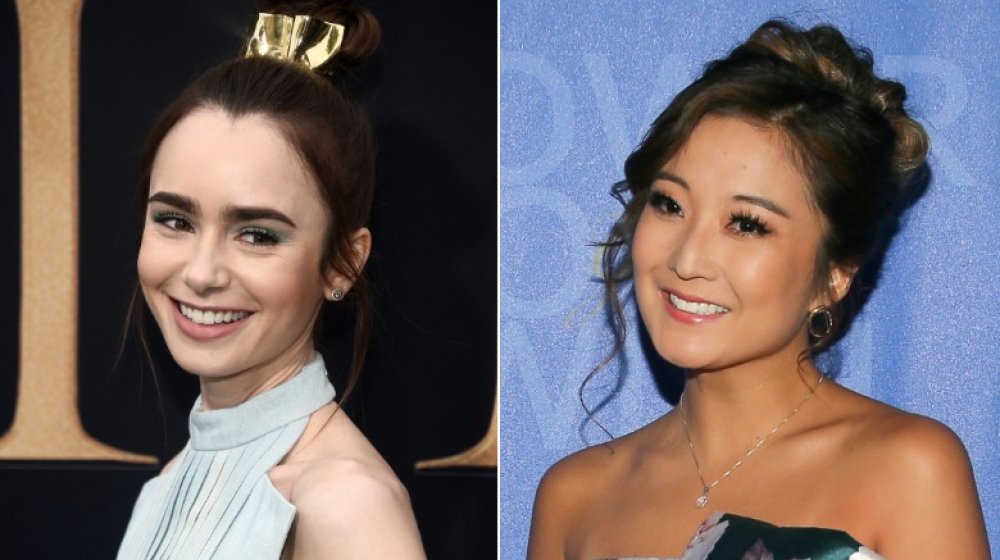 Amanda Edwards, J. Countess/Getty Images
It's understandable why Lily Collins and Ashley Park have such amazing on-screen chemistry. The two actresses are, in fact, friends in real life. As pointed out by PopSugar, when the stars of Emily in Paris wrapped filming in November 2019, Collins wrote a heartfelt message to Park on Instagram, along with a carousel of on-set photos. 
"What a picture perfect way to say au revoir to my @emilyinparis sister. Leave it @ashleyparklady to wrap up filming with the sweetest (and most savory) send off," read the caption. "The show may have brought us together but now, we have each other for life. I'm going to miss you so much. Emily is Emily because of you..." Park has also shared similar adoration for her friend in the past. 
In February 2020, she wrote an equally touching note to Collins on Instagram during her play, Grand Horizons. "As we close #GrandHorizons tomorrow, I realize how moving it is to have my @lilyjcollins watch the show and in my Broadway dressing room," wrote Park. "Both 'Jess' (my character in the play) and Lily (during our time @emilyinparis) were integral proponents of my journey into claiming my womanhood and light this past year."
The actress continued, "You inspire me in every way, but mostly to be the best person I can be. And I still can't believe we get to WORK together. Love you, keep soaring." Sounds like these two will continue their friendship for years to come.