The Real Reason Real Housewives Of Salt Lake City Star Mary Cosby Married Her Step-Grandfather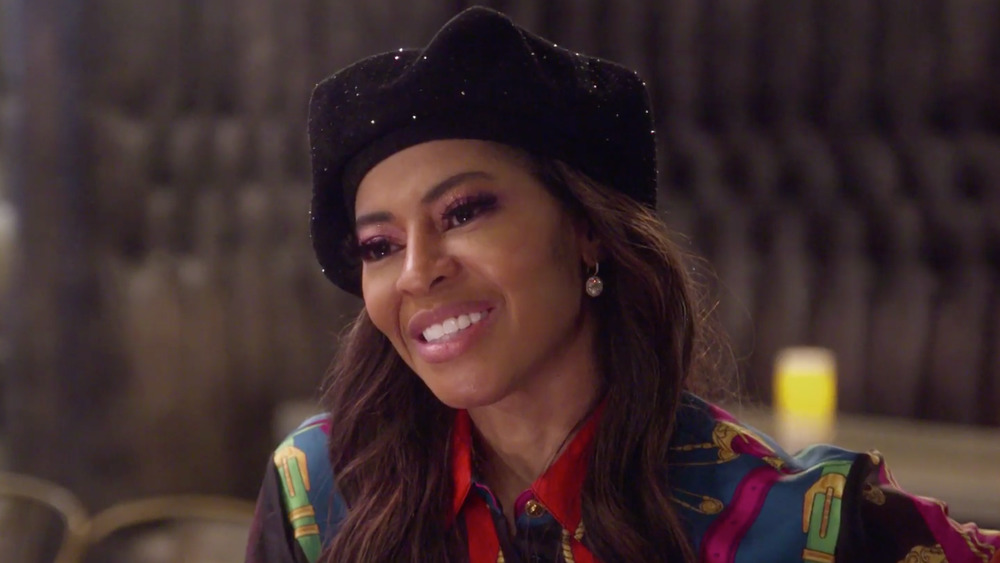 The Real Housewives of Salt Lake City joined Bravo's sprawling and wildly popular franchise in November 2020. Prior to the show even airing, fans were already talking about the cast member Mary Crosby after it was revealed she married her step-father to inherit the family business. While she prides herself in being a self-proclaimed "Pentecostal First Lady," fellow reality TV star Lisa Barlow described her to Page Six as a "fiesty little church woman." 
According to Mary's bio on Bravo, she "inherited her family's empire of churches, restaurants and more." The unusual part comes next, with the revelation that Mary's inheritance came by way of marrying her late grandmother's second husband, Robert Cosby Sr. The two have been married for over 20 years and share a teenage son. With her sharing her nontraditional marriage on television, Mary is opening up about how "blessed" she feels she is to be a part of an arranged marriage, People reports. 
How Mary Cosby carried out her grandma's will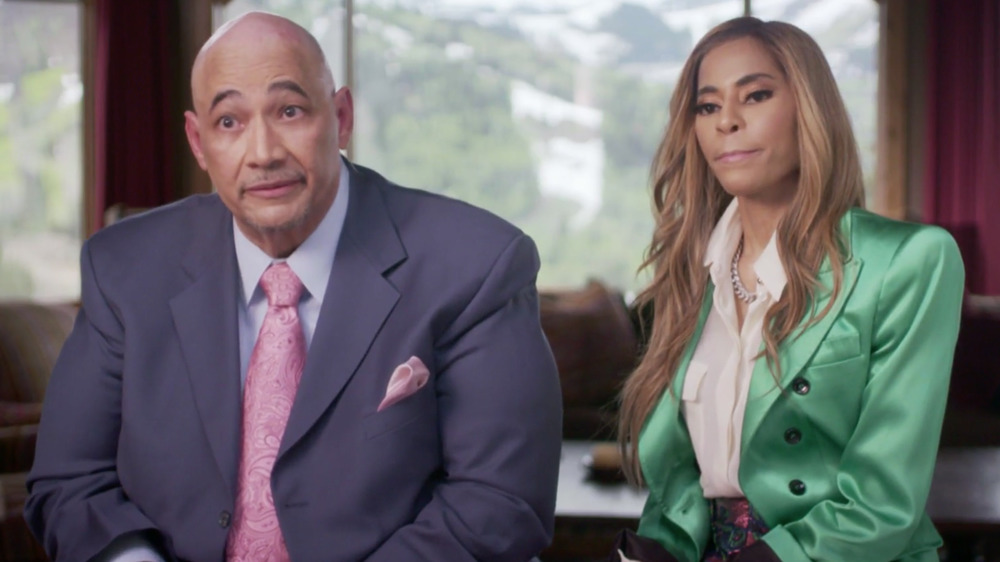 Mary Cosby explained the history behind her arranged marriage on the season premiere of The Real Housewives of Salt Lake City. "We were kind of a, I would say, an arranged marriage," she said in a preview clip (via People). "It was kind of in my grandma's will for us to marry." Robert Cosby Sr. backed up his wife and shared how his late wife told him to marry her granddaughter to ensure his wellbeing after she died. "She said, 'If anything ever happens to me, Bobby, I want you to marry one of my girls because they'll look out for you,'" he said. When it comes to how she feels about the critics and naysayers, "They'll get over it," Mary said. "Just digest it." 
While speaking with The Real Housewives of New Jersey star Teresa Giudice on Instagram Live in November 2020, Mary further reiterated how unbothered she is by people who choose to hate on her arranged marriage, particularly noting that Robert is "not [her] blood." She continued, "It's my story and I'm not ashamed of it. And I feel like I'd rather kept my grandmother's empire together than to have listened to the people and make them just be lost in life." She ended by telling the OG housewife how long her marriage has lasted. "It was 22 years ago. We've been married 22 years. So, you understand." Teresa, who has endured extreme scrutiny in her own marriage, expressed her support.