This Is The Most Shocking Part Of RHOBH's Erika Jayne And Tom Girardi's Split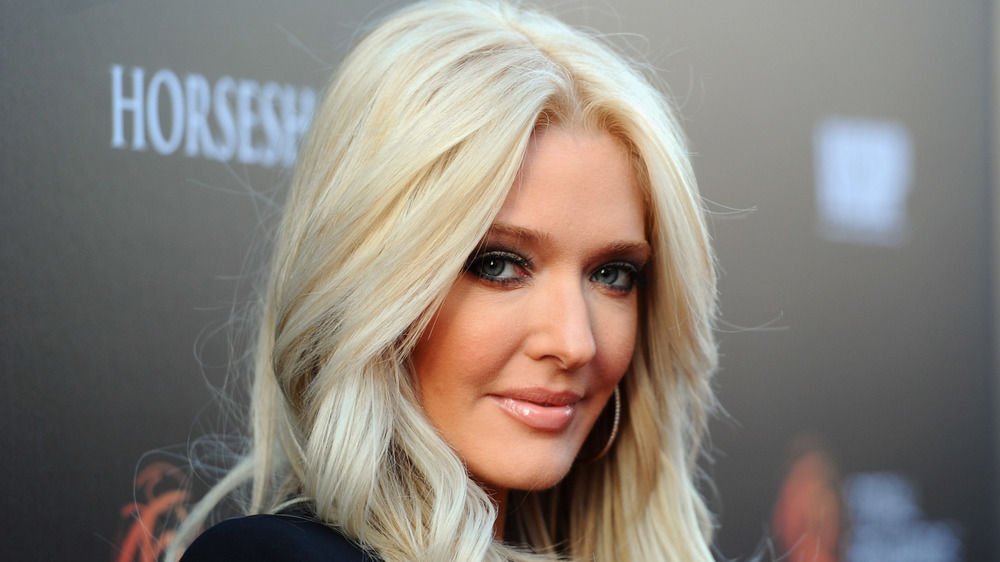 Michael Buckner/Getty Images
In a twist no one saw coming, Real Housewives of Beverly Hills star Erika Jayne filed for divorce from Tom Girardi, her husband of 21 years, in late 2020. Now, a Housewife divorce isn't exactly surprising. It's actually par for the course for the franchise, but fans truly didn't see Erika and Tom heading in that direction. Sure, the 32 year age gap raised some eyebrows and Tom and Erika were rarely seen together, but they seemed to make it work. "
Erika and Tom had an unconventional marriage, spending a lot of time apart. Several months," a source told Us Weekly in November 2020. "They would travel separately. Tom gave Erika a very lavish lifestyle, and she enjoyed it." When Erika joined the cast of RHOBH in 2015, fans couldn't get enough of her over-the top-lifestyle that included a $40,000 a month glam bill, per People. Soon enough, though, Erika was able to afford a lavish lifestyle on her own. She no longer needed Tom or his credit card.
By the time the divorce news made headlines, it was surprising to see how the tables had turned (Erika filed to stop Tom from seeking spousal support), but what was more surprising than the spousal support was the couple's apparent lack of a prenup. If you're interested in what that might mean for Erika, look no further. Divorce lawyer Christina Previte, Esq. chatted exclusively with Nicki Swift and broke it all down.
Erika Jayne might get more than she bargained for
Erika Jayne never kept the less than the traditional aspect of her marriage to Tom Girardi a secret. In 2017, she told Andy Cohen that she didn't sign a prenuptial agreement before marrying Tom. "I'm married to a very powerful lawyer. A prenup wouldn't stand in his way anyway," she explained (via Us Weekly). "So it doesn't matter whether you had one or you didn't, it's gonna be all Tom's way, I assure you."
According to divorce lawyer Christina Previte, Esq., that small detail reveals more about the Girardi's marriage than Bravo camera crews ever did. "This statement says more about Erika's perception of her husband than anything else," Previte told Nicki Swift. "I don't care how powerful he is, or the fact that he is a lawyer, the law is what it is and she should get what she's entitled to in accordance with the law. This is not an uncommon fear on the part of a spouse, unfortunately often times the wife, when the other party is very wealthy and has influence," she explained.
It might be more of an issue for Tom than Erika, though. "What's particularly problematic for Tom is that there is no prenup. California is a community property state, so whatever they both amassed during their lengthy marriage will be split." Considering the fact that divorces can drag on for years, it looks like fans will have to wait and see what happens.