Sophia Loren Reveals The Secret To Aging Gracefully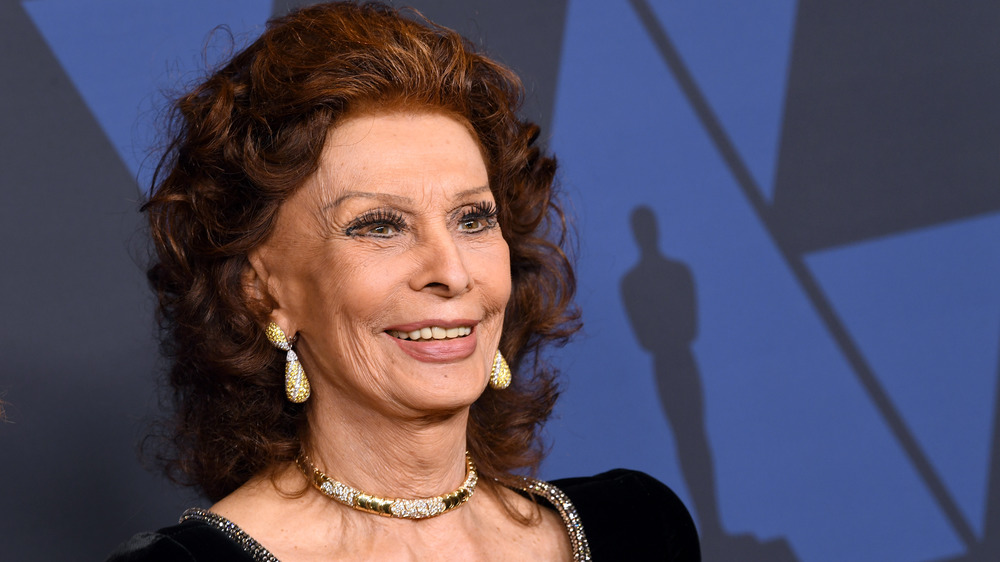 Kevin Winter/Getty Images
Legendary Italian actress Sophia Loren is back and better than ever ahead of her new Netflix film, The Life Ahead, after a more than decade-long break from the big screen. Loren got her start in the entertainment industry after winning a train ticket to Rome during a beauty pageant in which she placed second (per CNN). Upon her arrival, she started modeling and acting in small movies, and her career blossomed from there.
Despite a bustling career, Loren had other passions: a family. She wanted to spend more time with her (now deceased) two-time husband Carlo Ponti Sr. and their two sons, Carlo and Edoardo Ponti, so she decided to take some time away from acting. "So I said to myself, 'From now on, maybe I will slow down a little bit.' But I didn't slow down just a little bit: I was simply not working anymore," Loren told the New York Times. "I really surprised myself by saying, 'Sophia, it's better that you stop acting for now, and catch up later.'" 
With "later" at her doorstep, The Life Ahead's theme of acceptance pulled Loren back to work. Despite being away from the camera, Loren, who was 86 at the time of the film's release, seems to have not aged a bit — and she took a moment to reveal the secret to aging gracefully.
Sophia Loren takes a holistic approach to skincare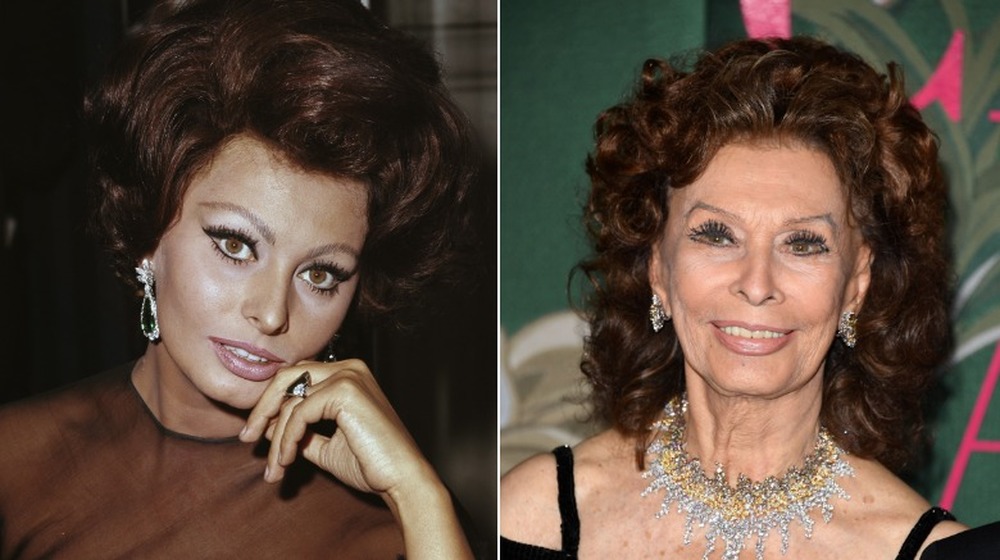 Fox Photos, Daniele Venturelli/Getty Images
Rather than suggesting a series of skincare products to help keep the skin radiant and youthful, Sophia Loren has a more holistic approach to her anti-aging regimen. Her secret? Acceptance. "If you accept the aging process and live in the present, then you age gracefully," she shared with the New York Times.
This is not the first time the 1962 Best Actress Oscar-winner has lent her advice in the beauty world, however. In what's considered one of her most well-known quotes, the legend also urged people to take a mentally positive approach to one's outward appearance. "Nothing makes a woman more beautiful than the belief that she is beautiful," she said (per Elite Daily). Judging by this time-defying belle's natural beauty, her advice might be worth a try! Loren also offered aspiring actresses some advice when it comes to embracing their craft.
Loren told the Times, "If you decide that you have to be an actress, because it's something that you love, then you have to do what your mind teaches you, to put yourself in a situation where you only think about your life as an actress." Meanwhile, Hollywood's iconic Golden Age actress might be coming back to the big screen for good. "If I like acting, why should I stop?" she questioned. We second this sentiment!