The Iconic Disney Song That Was Written For Lily Collins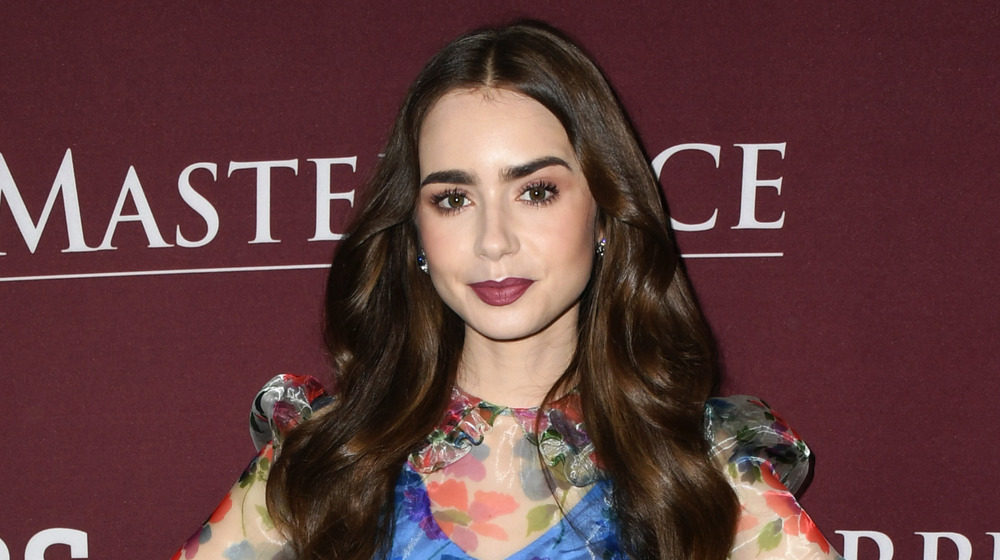 Jon Kopaloff/Getty Images
If we had to choose a pop culture item to describe 2020, there's a good case to be made for Netflix's Emily In Paris. Often absurd, frequently maddening, and always meme-able, the show became ideal quarantine watching. At its helm was actress Lily Collins, who stepped into Emily's designer shoes as the title character headed to Paris — a city that apparently rhymes with her name.
If you watched Emily In Paris and thought that Collins looked familiar, you are not alone (and you are correct). Collins has appeared in a wide range of movies over the past decade, recently appearing opposite Zac Efron in the Ted Bundy biopic Extremely Wicked, Shockingly Evil and Vile, as well as movies like Mirror Mirror, Love, Rosie, and Rules Don't Apply. There's another reason Collins might look familiar, though. You see, Collins' father is one of the most prolific songwriters of the late 20th century, penning countless chart-topping hits during his decades in the business. In fact, he dad created the entire soundtrack to one of Disney's most beloved animated classics — a soundtrack which featured a song that was originally a lullaby for Lily Collins. Not sure who we're talking about? Here's a clue: her dad's name is Phil.
This 'Tarzan' song was originally written as a lullaby for Lily Collins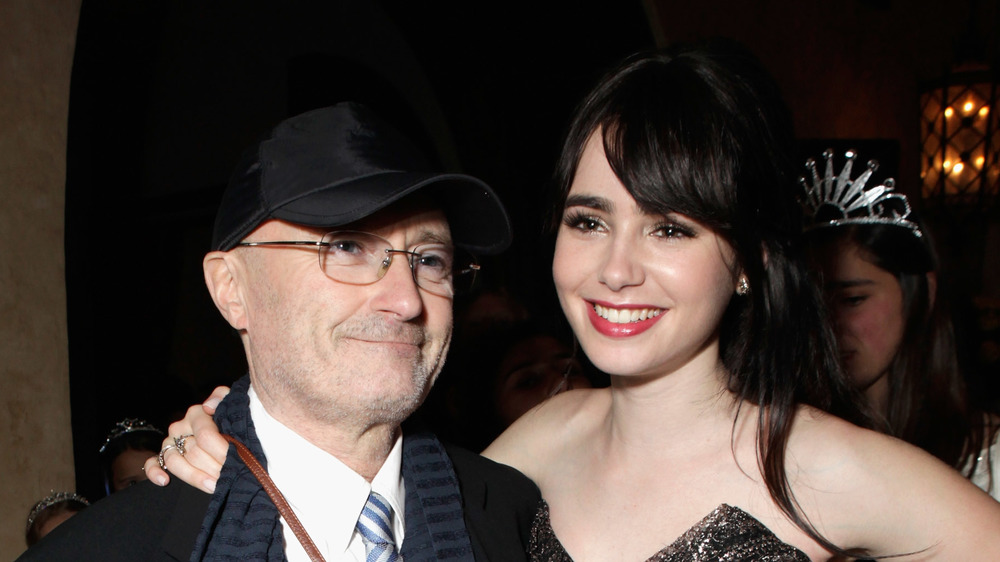 Todd Williamson/Getty Images
Lily Collins spoke to Harry Connick, Jr. a few years back and dropped a major revelation. When her father, Phil Collins, penned the soundtrack for Disney's Tarzan, he already had one song written before Disney even approached him. "You'll Be In My Heart," the song that went on the win the Oscar for Best Original Song, was originally written for Lily, and sung to her as a lullaby when she was a baby.
"We grew up watching Disney shows and movies together," Collins told Connick, Jr. (via People), "so that was his way of kind of being able to do it for his kids. It was so special." In the movie, the song is sung by Tarzan's adoptive gorilla mother as she vows to protect him, so the scene was a natural fit for a song conceived as a lullaby.
As for Lily, she admitted it was kind of weird for a while to have such a famous and successful father, but she eventually learned to separate the man who sang on stage from the man who sang her to sleep. "That person was Phil and then when we were home, that was dad," she said. We have to wonder if Phil feels the same now that his daughter is such a star.