The Emily In Paris Tweet From Netflix That's Upsetting Everyone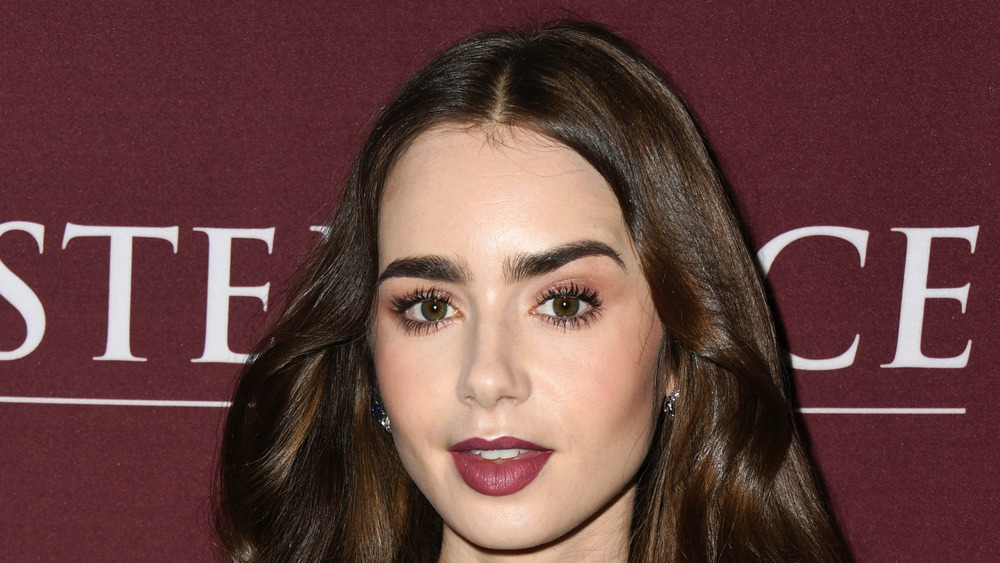 Jon Kopaloff/Getty Images
Emily in Paris has amassed many new fans over the past few weeks, but a new message from Netflix is making people "très" furious.
The highly binge-able hit series follows bright-eyed social media savant Emily (played by breakout star and Phil Collins' daughter Lily Collins) as she's taken from her familiar life in Chicago to unchartered waters in Paris. According to The Hollywood Reporter, Netflix subscribers watched over 676 million minutes of Season 1 within its first week. And fans got even more good news when, on Nov. 11, 2020, the streaming platform announced that the show, helmed by Sex and the City's Darren Star, had been renewed for Season 2. So fans will be getting more of Emily, hot chef Gabriel, and the picturesque Seine soon!
That said, not everyone loves Emily in Paris as much as... Emily loves Paris. The show has upset many French critics, per The Guardian. The publication 20 Minutes wrote, "The berets. The croissants. The baguettes. The hostile waiters... name a cliche about France and the French, you'll find it." Sure, but the show is doing numbers like its main character at an influencer event! 
Meanwhile, Netflix made another recent announcement that shocked even diehard Emily in Paris fans. Scroll down to find out the message that's making Emily in Paris fans deeply upset.
You've probably been pronouncing Emily in Paris wrong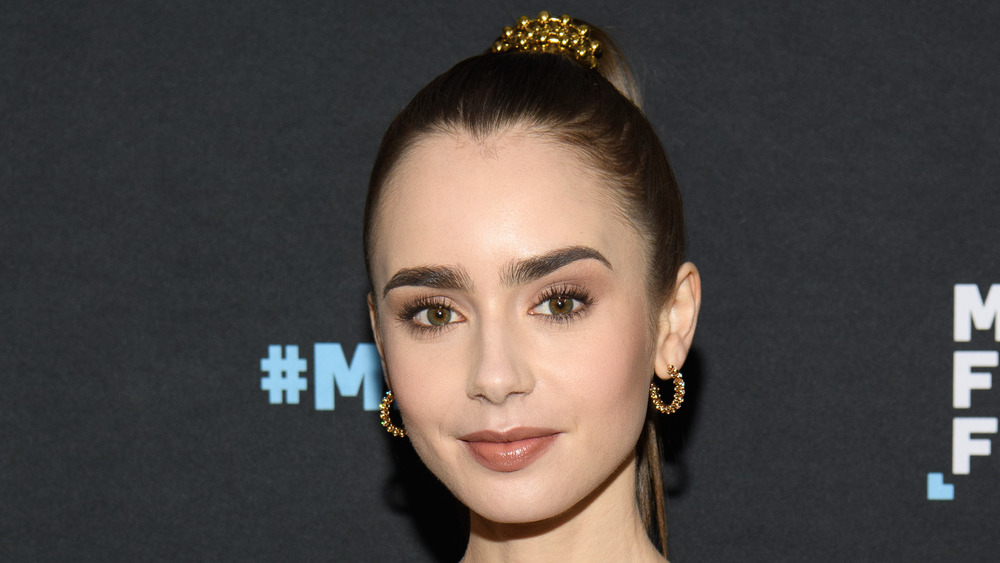 Dave Kotinsky/Getty Images
So what was the announcement that angered fans of Emily in Paris? Don't fret, the show is still being renewed. But on the same day Netflix announced they were renewing the show, they also announced something else. "Friendly reminder Emily in Paris is supposed to be pronounced with a French accent so 'Emily' and 'Paris' rhyme," the streaming service casually wrote on Twitter. *Record scratch.* Wait, what? 
Yup, in other words, Netflix intended for viewers to pronounce "Paris" the correct French way, so the show's title sounds like this: "Emily in pah-rhee." The revelation caused shock on Twitter. "i want out of this planet," one Twitter user wrote. "canceling my subscription because of this tweet good luck without my patronage," a second penned. "If Emily can't be bothered to learn French we don't have to accept this," comedian Katie Johangten wrote. Even some celebrities chimed in, like Jeopardy winner Ken Jennings, who joked, "Friendly reminder Black Mirror is supposed to be called Miroir Noir so it rhymes." 
Whether it was Netflix correcting us or this "new" pronunciation insisting viewers speak in the same half-French as Emily — clearly, something about the tweet caused havoc. But Netflix doubled down. When another user replied, "I'm sorry... what???" the outlet wrote, "i said what i said." Some viewers may now want to throw their laptops in the Seine, but much like Sylvie told Emily herself, we "know nothing."