The Real Reason Olivia Wilde And Jason Sudeikis Split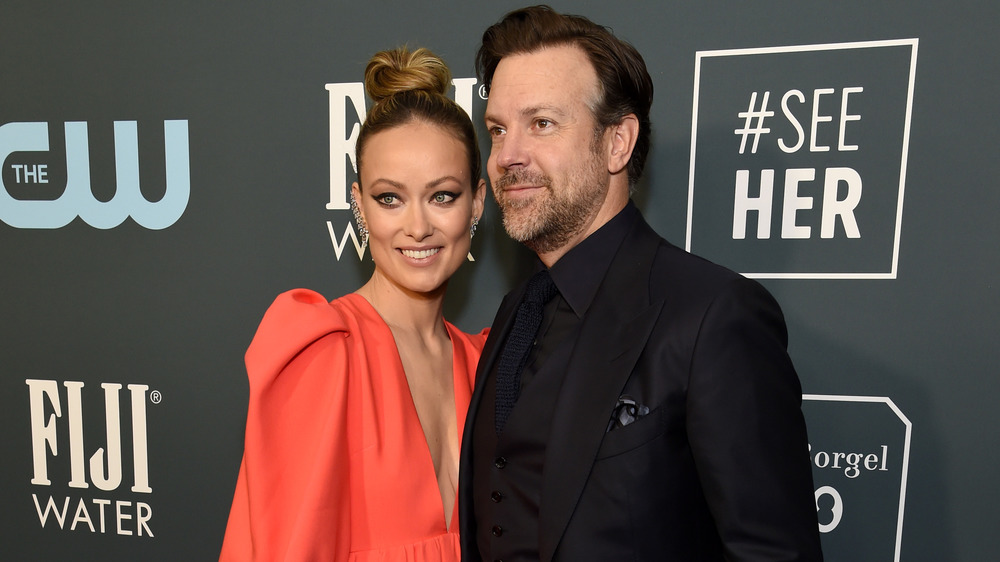 Michael Kovac/Getty Images
'Tis the season for celebrity breakups! Olivia Wilde and Jason Sudeikis are calling it quits after more than seven years of engagement, per People. According to an insider, the two have made co-parenting their main priority in the wake of the split. The source told the publication that they've "transitioned into a great co-parenting routine. The children are the priority and the heart of the family's relationship."
The Booksmart director and the Ted Lasso star were first romantically linked in November 2011, just a year before Sudeikis proposed. Wilde and Sudeikis have two children together, son Otis Alexander and daughter Daisy Josephine. The news of their engagement is abrupt and heartbreaking, considering how Sudeikis had just gushed over the recollection of their first kiss in an Access Hollywood interview in August 2020. He recalled, "I just had a hunch that the second I kissed her, I wasn't going to end up ever kissing anyone ever again. So, it was like I had to be careful with it."
Fans have been in shambles on social media over the breakup. One user tweeted, "olivia wilde and jason sudeikis broke up. i don't believe in love anymore." Quite frankly, we're all feeling the same. So what exactly went wrong? People's source reported that the split was "amicable" and actually happened at the beginning of 2020. Per TMZ, the two are definitely still on good terms, as they've been spotted together post-split. Let's take a look back at their love story.
Olivia Wilde and Jason Sudeikis' romance was inevitable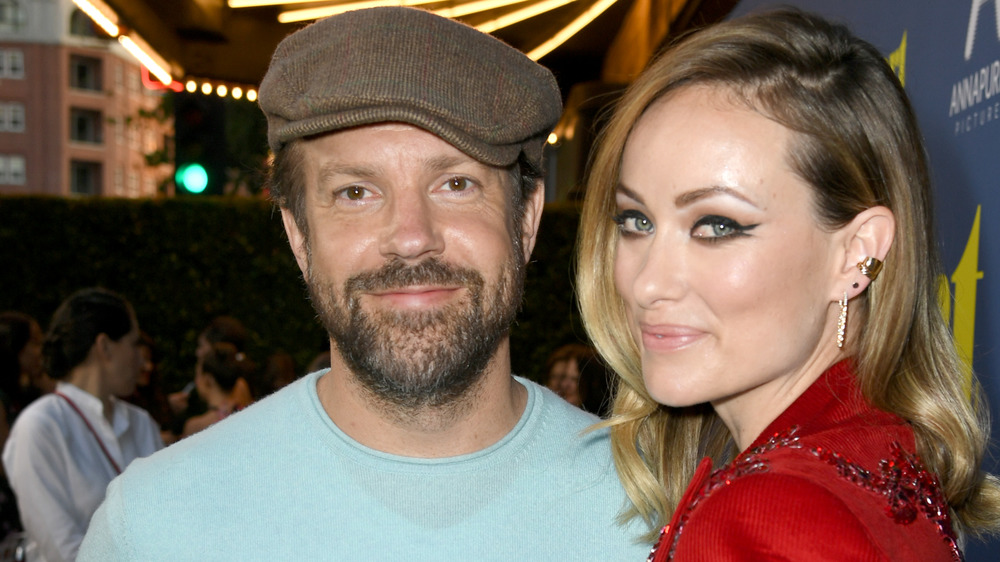 Kevin Winter/Getty Images
For anyone first hearing the story of how Olivia Wilde and Jason Sudeikis met, it would seem that fate brought them together. The two initially met at an after-party for the Season 36 finale of Saturday Night Live.
Sudeikis told Stephen Colbert in 2017 that the soon-to-be lovers at the time had instantly hit it off. "I actually came off looking a little cooler than I really am because I had heard through the grapevine, through mutual friends who weren't exactly her best girlfriends, who would report back, 'Oh you know, I think she's dating someone,'" he explained on an episode of The Late Show (per People). "So I didn't make any moves. I was just very, very busy with other things. And next thing you know, I stopped being busy, she stopped dating someone, and then it was off to the races." He added, "We sort of reintroduced ourselves. The universe had more in store for us in the fall."
In Wilde's account of meeting Sudeikis, she recalls being attracted to Jason for his smooth moves. "I met Jason, and I thought he was so charming. He's a great dancer and I'm a sucker for great dancers. But he didn't even get my number," Wilde told Allure in 2013. "Over the next six months we kept running into each other. [One night] my best guy friend walked up to him and said, 'This is Olivia's number. Use it.' That was the beginning."