Lily Collins: How Much Is The Emily In Paris Star Worth?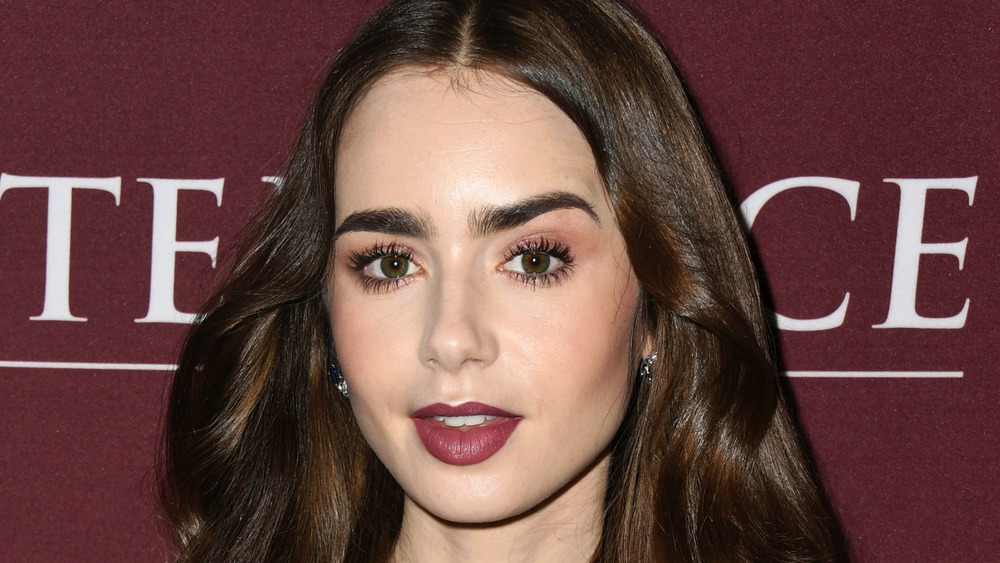 Jon Kopaloff/Getty Images
You may recognize Lily Collins from her popular series, Emily In Paris, which first hit Netflix in October 2020. However, among other things you might not know about the star, it turns out that the actress has actually been in the business for years. Collins' first gig was all the way back in 1999, when she did some voice work in the animated Tarzan movie. After a bit of a pause in her career, she popped up ten years later on 90210 as Phoebe Abrams. She also landed roles in films like 2009's The Blind Side with Sandra Bullock, 2012's Mirror Mirror alongside Julia Roberts and Armie Hammer, and 2017's Okja with Tilda Swinton.
Collins opened up to The Guardian about her career in 2012, saying, "I look at what I've done and I go: 'What? Really?'" Referring to the fact that she had bypassed the teen flicks that young stars usually have to appear in while making their name in the business, she admitted, "It still feels so abnormal not to have had to do those particular sorts of projects to get here." Collins explained, "But the thing is, I was never looking at a strategic way of gaining fame. That's not why I'm doing this." 
She may not have had a specific plan for getting to where she is today, but Collins has still managed to achieve an impressive level of success — and that includes how much money she has. Granted, her fortune is nowhere near what her famous dad has earned.
Lily Collins isn't as rich as her dad, Phil Collins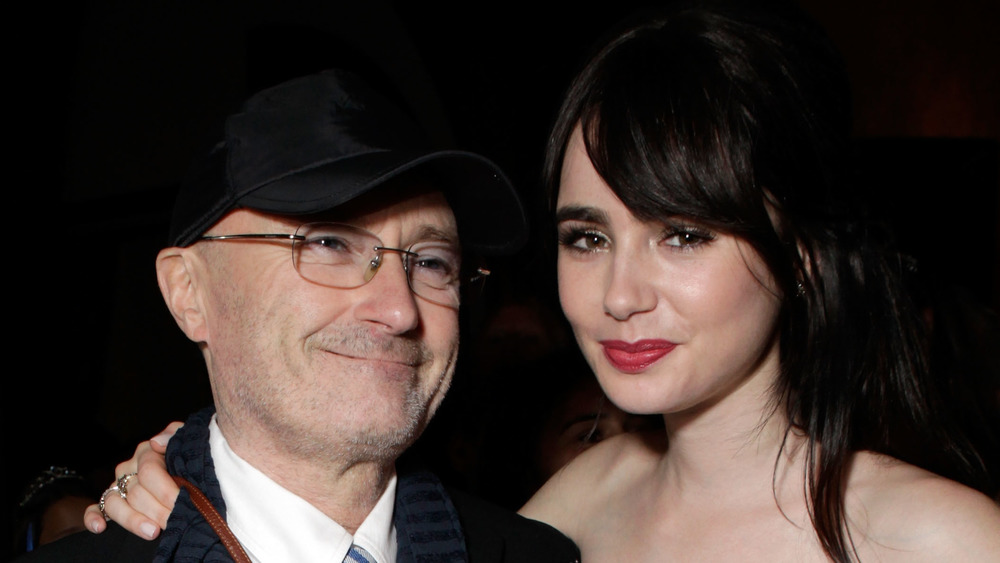 Todd Williamson/Getty Images
Lily Collins is no stranger to fame. Her father is Phil Collins, who "was the drummer and later singer of rock band Genesis before soaring to solo fame in the Eighties and Nineties, on both sides of the Atlantic," according to The Sun. When she was born in 1989, it was "at the height of her dad's pop fame." Granted, these days, Phil is perhaps known more as his daughter's father. "Someone told me they were listening to the radio and they were playing classic hits," Lily told The Sun in 2019. "At the end the DJ said, 'For all of you who don't know, that was Phil Collins — Lily Collins' dad.'"
Lily may be on her way to becoming more famous than her father, but she's still nowhere near as rich as he is. While the actress has a relatively modest $8 million, according to Celebrity Net Worth (who also includes an estimated $10 million figure, which means it's likely somewhere in that range), Phil is reportedly worth a whopping $300 million. That just proves that having a famous parent doesn't necessarily mean that you don't have to work your way up to their kind of success.
Indeed, Lily wasn't automatically granted a pass into show business just because of her father. "There's this common perception that having a famous last name is all you need," she told The Sun. "A surname may get you a meeting but, if there's no talent, you won't get the part."