Why The Internet Is Buzzing About Tiffany Haddish's People's Choice Awards Red Carpet Interview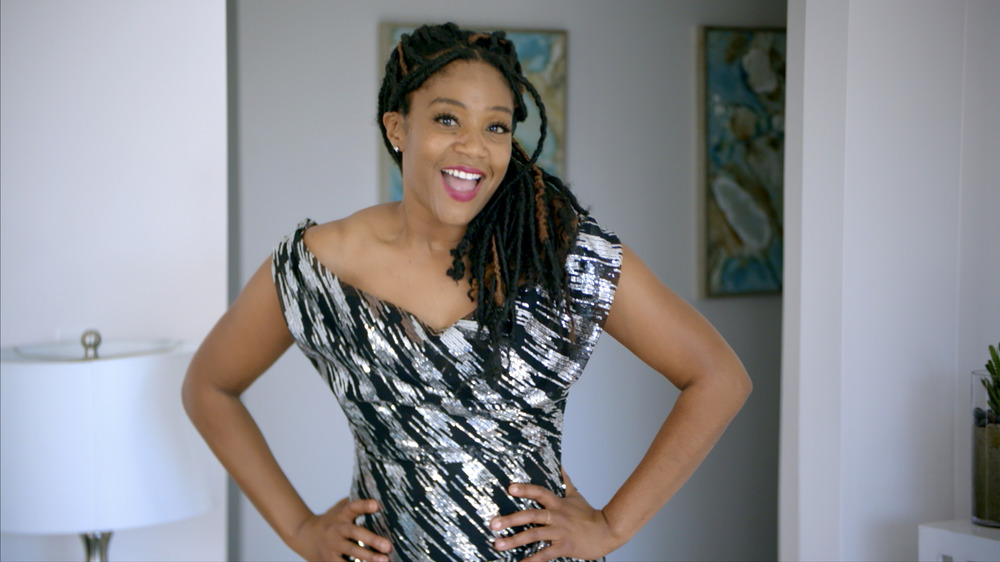 Getty Images/Getty Images
Tiffany Haddish is known for being "ready," and when it comes to red carpet banter, the comedian proved she's still at the top of her game at the 2020 E! People's Choice Awards. Haddish was nominated for Best Actress for her work in Like a Boss and she graced the red carpet in a printed Prabal Garung gown. She was already joking even before she arrived, posting a pic on Instagram thanking the designer, her stylist, her glam squad, and even celebrity seamstress Dash Holcomb. "Oh and @dashonebydash for taking the dress in a little bit cause I am loosing these lbs," the star wrote, adding the hashtag #SheReady, as always. 
Fans were stoked to see her looking good, with one person writing on Twitter, "Oh my gosh, look at @TiffanyHaddish! She looks so colorful and amazing at the #PeoplesChoiceAwards tonight! I'm sure she might win something tonight!!" Although she won for Best Actress later in the evening, Haddish's one-liner to Giulianna Rancic on the red carpet made her a winner way before any trophies were handed out. 
Tiffany Haddish had the perfect comeback for Giuliana Rancic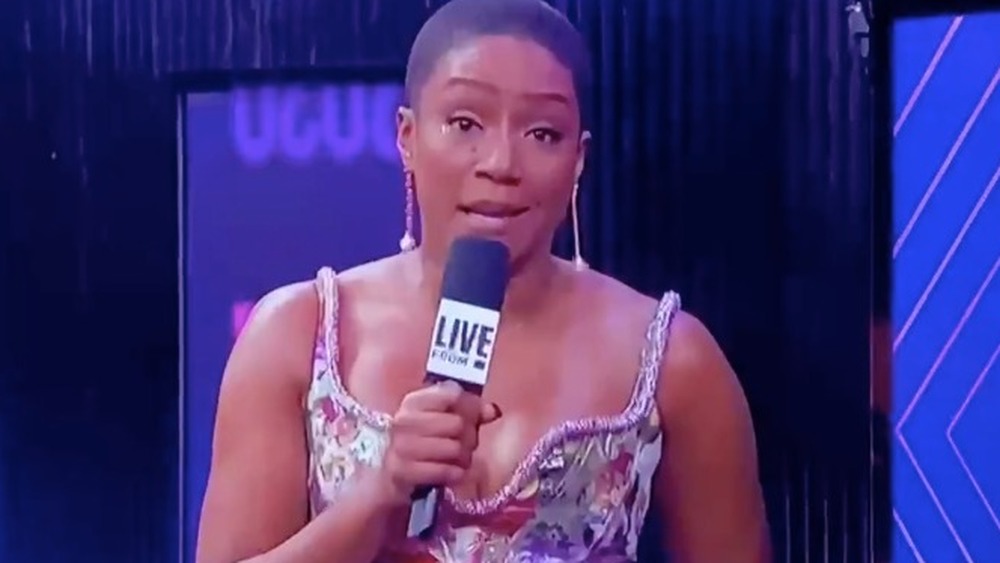 E!
Giulianna Rancic was hosting the E! People's Choice Awards red carpet, as always, and asked nominee Tiffany Haddish how she was doing. Haddish's response was hilarious: "I'm successful, how are you?" As one can imagine, the internet exploded, cheering Haddish for her quick thinking. One fan wrote, "OMFG TIFFANY HADDISH IS A ICON." Another person agreed, writing, "AN ABSOLUTE QUEEEEEEEN!!!!! i love you so much mrs. tiffany haddish. looking fabulous as always. stay safe queen."
Another promised to bite her style in the future, tweeting, "We need to protect Tiffany Haddish at all costs. She's hilarious. I will forever answer the question 'how are you?' With 'SUCCESSFUL, how are you?'" 
"The energy I need in my life," another fan chimed in. 
Haddish really is the kind of star that can do it all — she can act, crack jokes, and light up a red carpet with her fashion and comedic timing.