Ellen's Win At The People's Choice Awards Has Caused Quite A Stir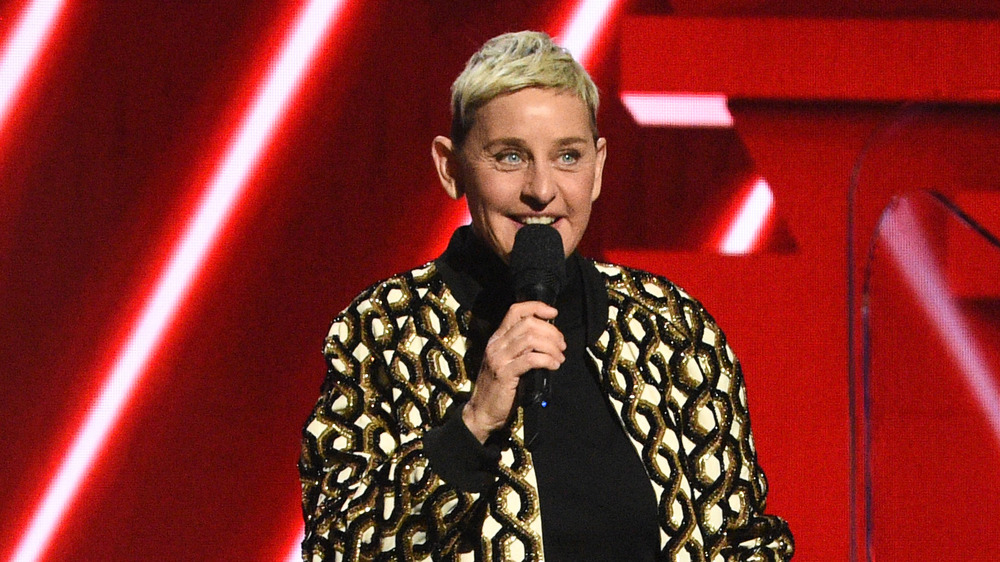 Kevin Mazur/Getty Images
At the 2020 People's Choice Awards, a number of stars took home awards for their TV roles, their movie roles, their music, and so much more. These awards have a special significance, because the fans, viewers, and listeners get to choose the winners.
In the category of Daytime Talk Show, the nominees were all huge names. Up for the award were Good Morning America, Live With Kelly & Ryan, Red Table Talk, The Ellen DeGeneres Show, The Kelly Clarkson Show, The View, The Wendy Williams Show, and Today. When the votes came in, The Ellen DeGeneres Show came out on top. And in a year when host Ellen DeGeneres has been under a lot of fire for alleged mistreatment of staff behind the scenes, it seemed a bit surprising that the "people" would vote her the winner.
Needless to say, the internet had plenty of thoughts about this win.
The Ellen DeGeneres Show's employees alleged in early 2020 that it was a toxic work environment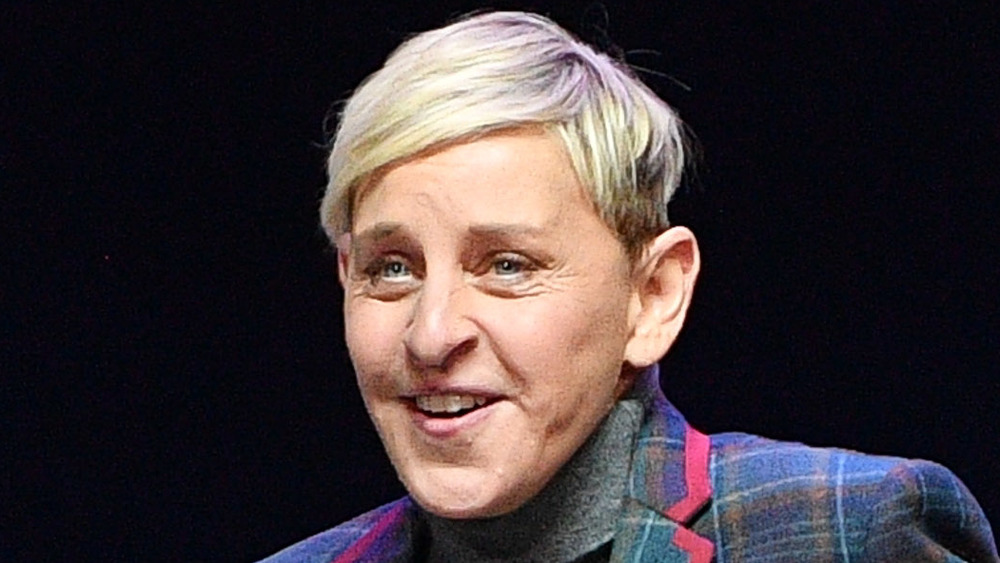 George Pimentel/Getty Images
In the summer of 2020, rumors started swirling about the set of The Ellen DeGeneres Show being a toxic work environment, with employees sharing stories with BuzzFeed News of sexual harassment from executive producers and outright cruelty from Ellen DeGeneres herself. The boiling point came when the staff felt they'd been left high and dry amid the COVID-19 pandemic, according to Entertainment Weekly. What followed was a blow-up of epic proportions with more stories coming to light against the show and its host, leading to DeGeneres apologizing in September.
DeGeneres claimed she just learned about these allegations over the summer. "I take that very seriously and I want to say I am so sorry to the people who were affected," she said during her first monologue following the story. "I know that I'm in a position of privilege and power and I realized that with that comes responsibility, and I take responsibility for what happens at my show." Not everyone bought it, which is why some were surprised to see her take home the People's Choice Award on November 15.
One person on Twitter jokingly asked who paid off the show to get DeGeneres the award, and another called DeGeneres out for the way she aggressively thanked her staff during her acceptance speech. "It was so predictable to see #EllenDeGeneres come out and praise the staff during her speech," they wrote. "[Of course she'd] have all those kind words AFTER they put her on blast. Money changed hands."
 Ouch.