Why Melissa Fumero Isn't A Fan Of Canada's Brooklyn Nine-Nine Remake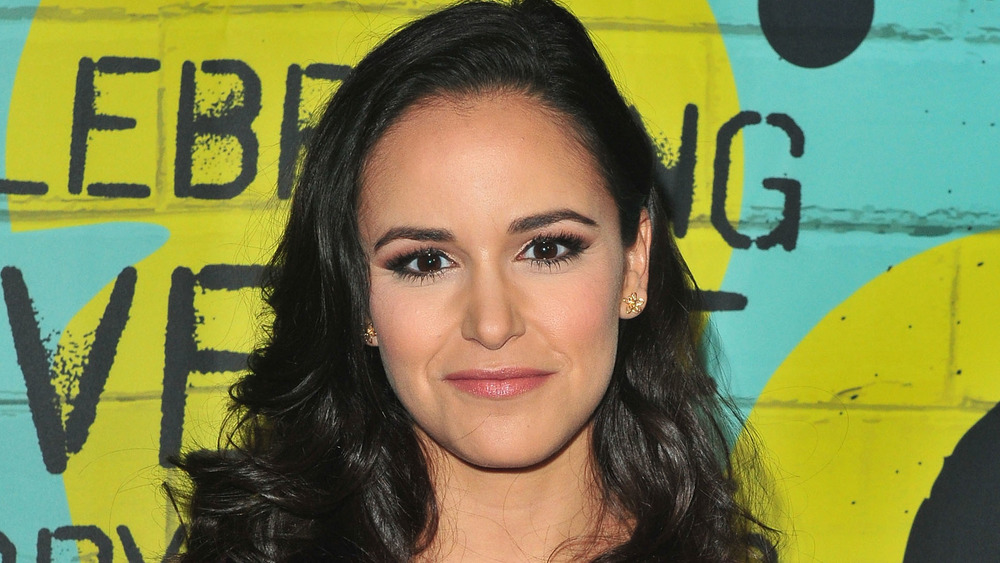 Jerod Harris/Getty Images
When the first trailer for Escouade 99 – the Canadian French-language version of Brooklyn Nine-Nine – dropped in August 2020, fans were shocked to see different versions of their favorite characters speaking another language. Per NME, the remake follows "a group of endearing and out of the ordinary detectives who fight crime at Escouade 99 in Quebec City." However, the French accents weren't the only thing that differed from the original show. Brooklyn Nine-Nine cast member Melissa Fumero shared her thoughts about the remake on Twitter and let's just say, they weren't exactly positive. In fact, the actress called out the series for its obvious lack of diversity. 
At first, Fumero — who plays Amy Santiago in the original series — was excited to see the Escouade 99 trailer, tweeting that it was "like peeking through another dimension." However, when she realized they chose a white actress, Mylène Mackay, to play Escouade 99's version of Amy, her excitement turned into disappointment. (In the U.S. version of Brooklyn Nine-Nine, Amy is Cuban-American — just like Fumero is in real life.) "Gotta [say] though after watching this... I'm suddenly curious about the Latina population in Quebec. Just sayin," Fumero wrote. 
Keep scrolling to read her full statement about the remake's whitewashed casting.
Melissa Fumera called the casting a 'missed opportunity'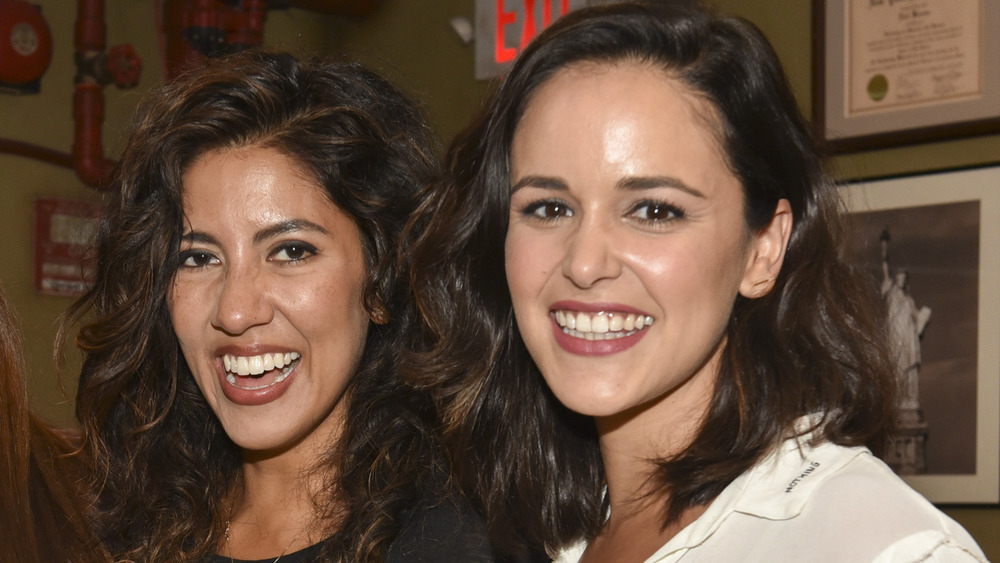 Rodin Eckenroth/Getty Images
Melissa Fumero blasted Escouade 99's lack of Hispanic representation, also noting that the Brooklyn Nine-Nine remake cast a non-Latina actress to play Escouade 99's version of Detective Rosa Diaz. (Stephanie Beatriz plays the role in the original series.) Fumero even called the show's lack of diversity a "missed opportunity." 
"I've been thinking about this a lot, and it basically comes down to this... while I understand the Latina population is v small in Quebec (& how many of them are funny actors?) the Amy n Rosa roles could've gone to ANY BIPOC so it's disappointing to see that missed opportunity," she wrote on Twitter.
"Furthermore, I love actors so I do not mean to shame these actresses, it's not their fault... it's up to the decision makers," she continued, before expressing disappointment with the way her character was depicted in the trailer. "Also, you guyssssss Amy is not sexy ON PURPOSE. So that bums me out too." Fumero later went on to say that she hopes "the creators take that opportunity to hire more BIPOC in supporting and guest roles" if the show is successful. 
As for the original Brooklyn Nine-Nine, in November 2019, it was renewed for an eighth season.