The Reason Andy Samberg Nearly Passed On Brooklyn Nine-Nine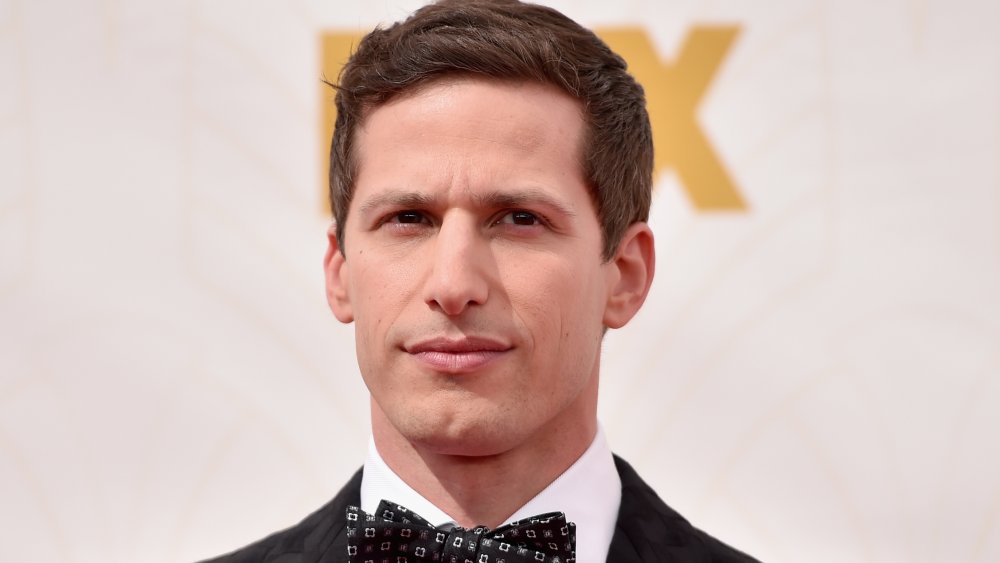 Alberto E. Rodriguez/Getty Images
Andy Samberg seems to have it all: a talented wife, a daughter and a home that's seeped in Hollywood history, which he can afford thanks to his thriving career. Part of his success is undeniably due to the fact that he's so perfectly suited for his role on Brooklyn Nine-Nine as Detective Jake Peralta.
"I'm going to [hand]cuff people at will now," Samberg told The New York Times in 2013 while discussing the police-worthy skill he had picked up in order to properly portray his character. "I'll go to bars and just cuff people." While his abilities are certainly impressive, we're going to go ahead and hope that was just a joke from this notoriously funny man.
However, the fact that Samberg is able (and seemingly willing) to put his newfound law enforcement talent to work whenever and wherever possible leaves no doubt that he has fully embraced his role as a criminal-busting good guy. And yet, it turns out that the actor almost passed on the starring role for a reason that had to do with his past on Saturday Night Live.
Andy Samberg's 'Saturday Night Live' past affected his future with 'Brooklyn Nine-Nine'
After seven years on Saturday Night Live, Andy Samberg revealed that he was ready to leave the long-running show in 2012. While his time on SNL helped make him famous, it was apparently a "grueling experience," according to Screen Rant.
"I just hit a wall, emotionally and physically," Samberg explained to Glamour in 2013 when asked why he left SNL behind. "I needed to start having a life again." That's apparently why he didn't want to do another television show. In fact, Samberg was more so interested in doing films instead because they're less time-consuming and offer what Screen Rant noted is "a more relaxed schedule overall." Frankly, taking on the lead role of a new series "was the opposite of what he had planned for his career going forward."
Thankfully for Samberg's fans, he did, indeed, accept the job and now has a Golden Globe Award to prove that he made the right choice in the end.