The One Thing Andy Samberg Had To Do To Land His SNL Job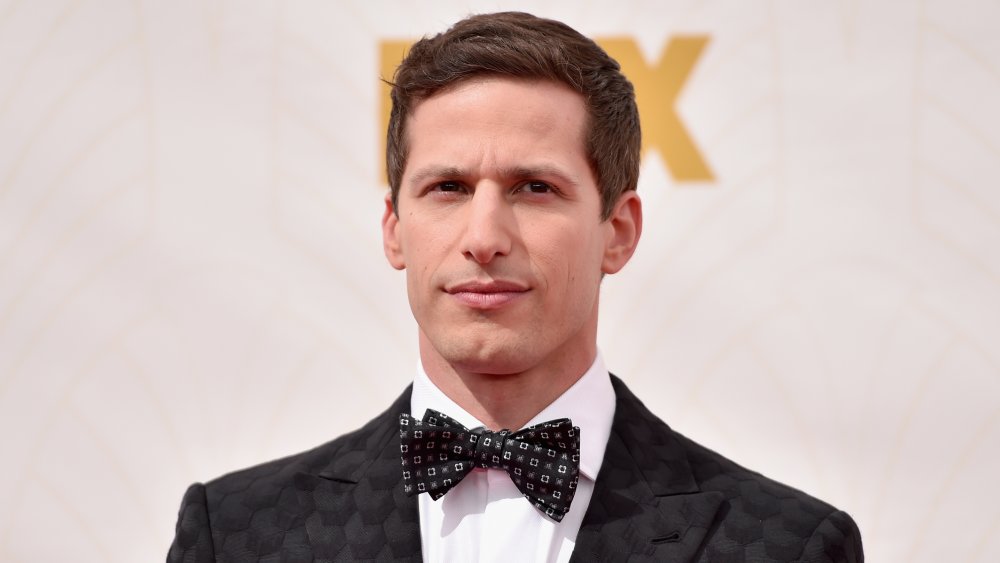 Alberto E. Rodriguez/Getty Images
Andy Samberg is a total success. He kills it as Jake Peralta on Brooklyn Nine-Nine. He's happily married to indie musician Joanna Newsom, with whom he shares a daughter. He even hosted the 2019 Golden Globes with Sandra Oh. Though he's sitting pretty now, the comedian has reminisced about a far-less glamours time leading up to his breakthrough on Saturday Night Live. 
In an interview with Entertainment Tonight, Samberg revealed that he used to sneak into his parents' bedroom as a little kid to watch professional wrestling, and it was on one of those evenings that he discovered the controversial sketch comedy show. "I immediately loved it," he said. Landing a gig on SNL became his ultimate fantasy. "To me it was like a little kid in Little League being like, 'I want to be shortstop for the Yankees!' You're like, 'Oh great, so does everyone.'" 
Samberg recalled the amazing moment, years later, when he met with SNL producer Lorne Michaels. "So you think you could do this?" Michaels reportedly asked Samberg. "Yeah. I'll try my hardest!" the young comic replied. 
We all know that Samberg got the job, but you might not know what he had to do to seal the deal.
SNL producer Lorne Michaels made a hair-raising request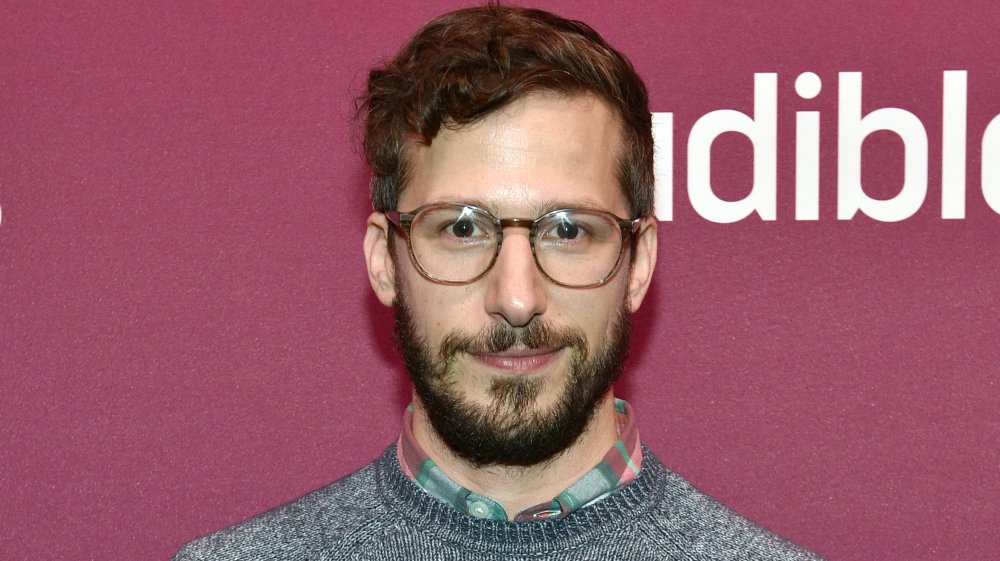 David Becker/Getty Images
Before famed Saturday Night Live producer Lorne Michaels agreed to give Andy Samberg a chance, he reportedly had a very specific request for the rookie comic: "Would you be willing to cut your hair?" Samberg told Entertainment Tonight that his hair at that time was "insane." Samberg said he answered Michaels' question without hesitation: "Yea, I'll shave my head! I'll do whatever you want." 
Samberg began working on SNL in 2005 and stayed on the show until 2012. He became part of a trio of comics known as the Lonely Island gang. Along with Akiva Schaffer and Jorma Taccone, they "rose to prominence through their work writing and performing on Saturday Night Live, including classic digital shorts like "D*ck in a Box," "I'm on a Boat," and "Lazy Sunday,'" Vox reported. The gang is also behind movies such as 2016's Popstar: Never Stop Never Stopping and the critically-acclaimed Palm Springs, which "broke records when it was acquired at Sundance for $17.5 million ... and 69 cents" in 2020.
Clearly, Lorne Michaels was grooming Andy Samberg for big things.