The Real Reason Fat Joe Had Beef With 50 Cent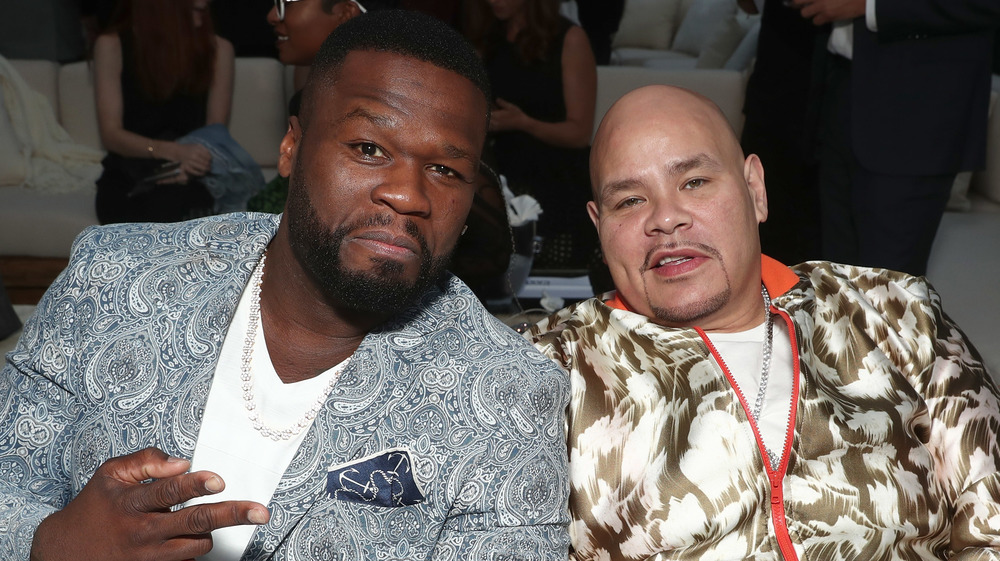 Todd Williamson/Getty Images
It can be hard to tell where feuds in the music business begin, and the feud between 50 Cent and Fat Joe is no different. If you were at all plugged into hip-hop in the 2000s, you undoubtedly remember how intense and long the issues between these rappers ran, spilling off the radio and onto the stage of the VMAs.
Thankfully, the two artists were able to bury the hatchet eventually. By 2013, 50 Cent confirmed the feud was over, telling MTV News, "It was one of those things that it went on longer than it was supposed to." The two had officially put things to bed the year prior while taping the BET Hip Hop Awards. Chris Lighty, a music executive who had urged 50 and Joe to put the beef behind them, had died shortly before the award ceremony, prompting the two of them to officially make peace.
But while the feud lasted almost a decade and has been over for nearly as long, Fat Joe is finally telling his side about what started the whole ordeal.
Fat Joe felt like he had to pick a side between 50 Cent and another rapper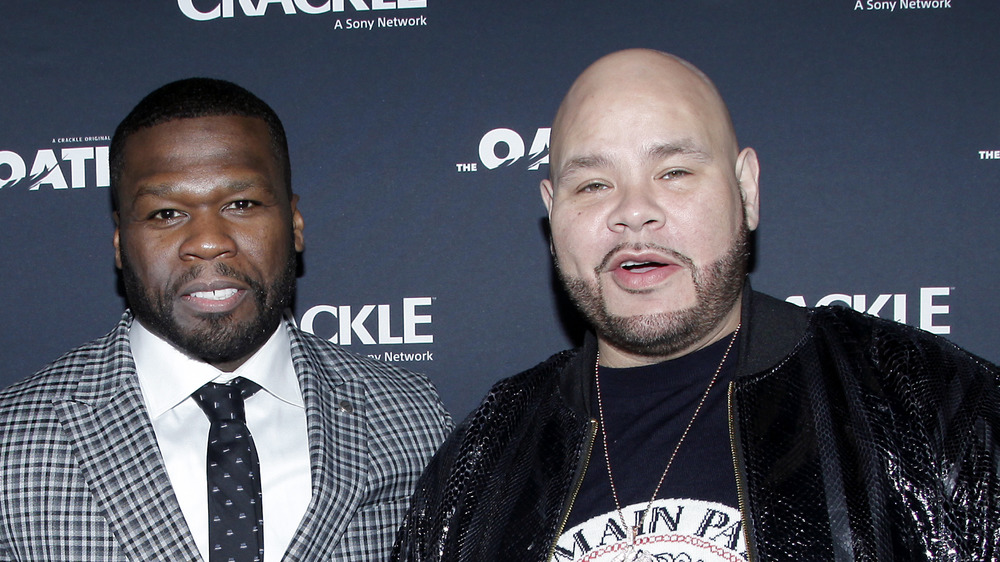 Tibrina Hobson/Getty Images
In a conversation with Chanel West Coast in fall 2020, Fat Joe finally set the record straight about what caused him to beef with 50 Cent for as long as he did. Before 50 had beef with Joe, he had beef with Ja Rule. After Ja Rule had given Joe a song, Joe decided to work with him, despite people telling him that working with Ja Rule was going to lead to trouble. "I gotta stand next to the man, the man was my brother when he didn't have this beef," Joe told West Coast, adding, "The game is: You choose a side. Sometimes your side don't win!"
The beef continued to grow and egos got in the way of actually making amends until Chris Lighty's death put things into perspective. Joe explained that when he says the feud is over, he means it. "I don't anticipate ever having a problem with him again in my life," Joe told MTV News in 2013. "Because once I give you my word and I give you my hand, it's love. It's nothing else." In a feud where no one expected a happy ending, this one is more than welcome.