Candace Owens' Comments About Harry Styles Are Sparking Controversy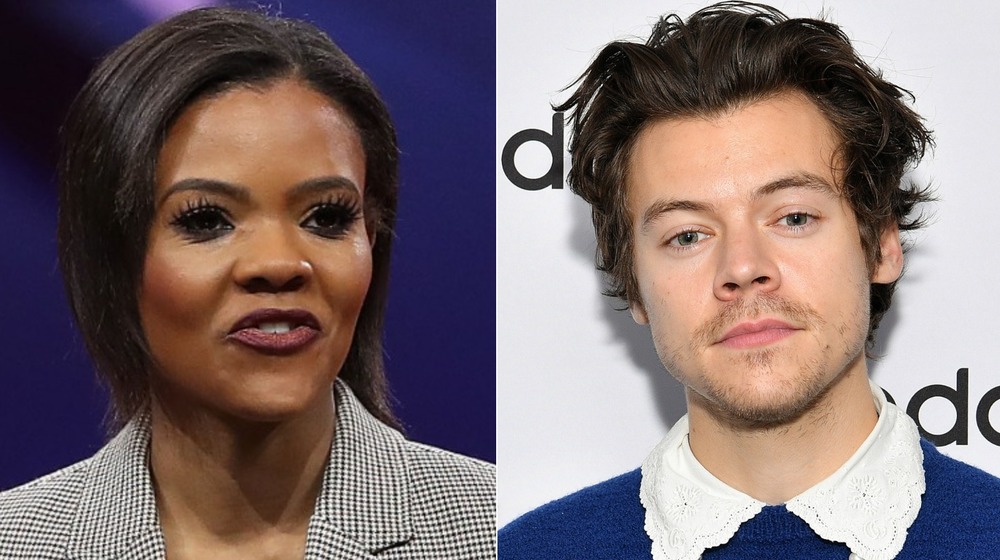 Mark Wilson, Dia Dipasupil/Getty Images
Conservative commentator Candace Owens wasn't feeling Harry Styles' groundbreaking December 2020 Vogue shoot as the first male to grace the cover solo — and in a Gucci ball gown, no less. As fans cheered on the unconventional rocker for breaking gender barriers, Owens found Styles' fashion statement to be problematic.
"There is no society that can survive without strong men," the author wrote on Twitter while sharing the former boy bander's cover story. "The East knows this. In the west, the steady feminization of our men at the same time that Marxism is being taught to our children is not a coincidence," Owens continued on Nov. 14, 2020. "It is an outright attack."
Although, as of this writing, Owens' tweet has racked more than 80,000 likes, many found her remarks to be a little outdated. "You're pathetic," actress Olivia Wilde replied on Nov.15, 2020. "Really, really Candace," ESPN analyst Jordan Schultz added. "The fact you can't handle a man in a dress says more about you and your sheer intolerance than anything else. You can leave now."
Despite what others think, Styles made it very clear to Vogue that he does exactly as he pleases. Keep scrolling for more details about why the musician isn't afraid to get in touch with his feminine side.
Harry Styles is helping blur the lines between men and women's apparel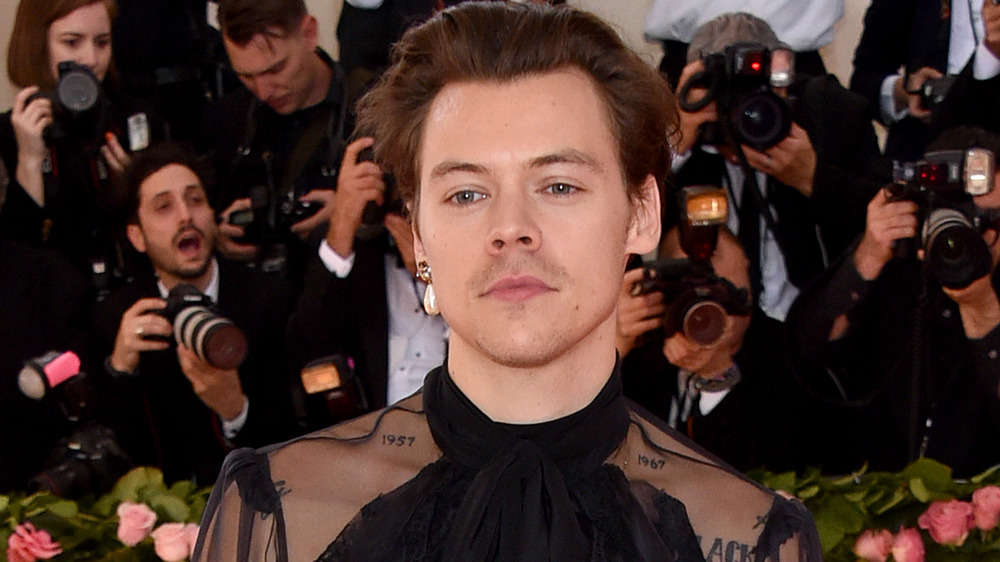 John Shearer/Getty Images
It may seem out of the ordinary for a heartthrob like Harry Styles to gravitate towards the fixings of feminine fashion, but the hunk told Vogue that he's always had a thing for frills and glamour. "I'll go in shops sometimes, and I just find myself looking at the women's clothes thinking they're amazing," he told the outlet in his breakthrough issue, adding, "you can never be overdressed. There's no such thing."
While musicians like David Bowie, Prince, Freddie Mercury and Elton John have blurred gender barriers in the past, even Styles said he found the idea of wearing feminine outfits to be "mind-blowing" as a little boy. Since coming into his own, Styles has embraced his unique, well, style. "Now I'll put on something that feels really flamboyant, and I don't feel crazy wearing it. I think if you get something that you feel amazing in, it's like a superhero outfit," he told the outlet. "Clothes are there to have fun with and experiment with and play with. What's really exciting is that all of these lines are just kind of crumbling away."
He added, "When you take away 'There's clothes for men and there's clothes for women,' once you remove any barriers, obviously you open up the arena in which you can play."