What The Royals Really Think Of The Crown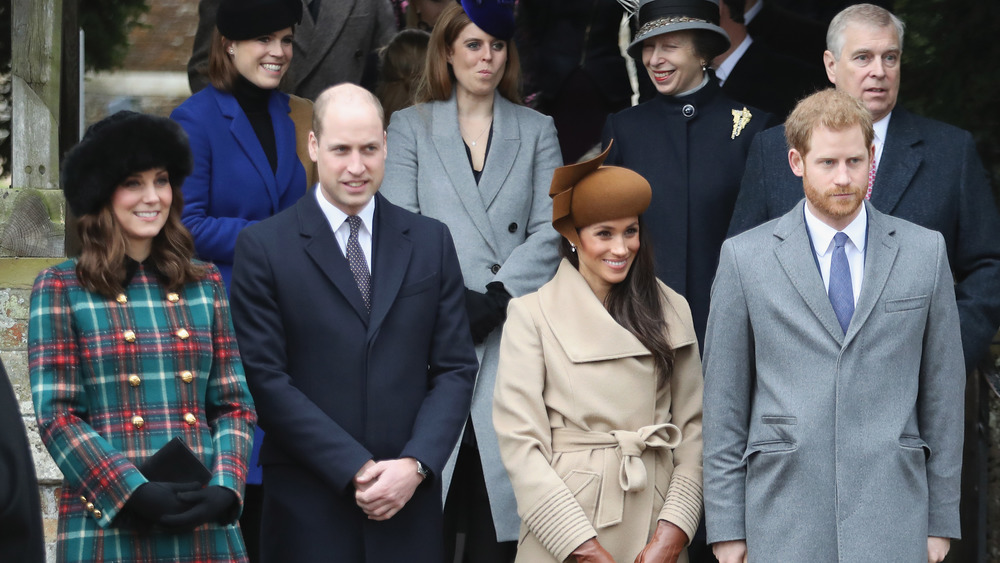 Chris Jackson/Getty Images
Netflix's The Crown has finally caught up to the more recent chapters of the royal family's life in Season 4, and, according to sources, the palace is not happy with the portrayal of their family dramas. Up until 2020, at least, no one from the royal family has ever commented on the series, though it was reported that Princess Eugenie told star Vanessa Kirby that her "granny" was a "big fan of the show," according to Marie Claire. At the very least, they're all watching now. 
 Per Forbes, Season 4 covers all of the drama throughout the '90s, including Prince Charles' marriage to Princess Diana, his affair with Camilla Parker Bowles, Diana's reported eating disorder, and political events like "the ousting" of Margaret Thatcher in 1990. 
It's some of these portrayals that have bugged some members of the royal family and they're finally speaking out about it in the name of protecting their mother's image, if nothing else. 
The royals think The Crown is 'callous'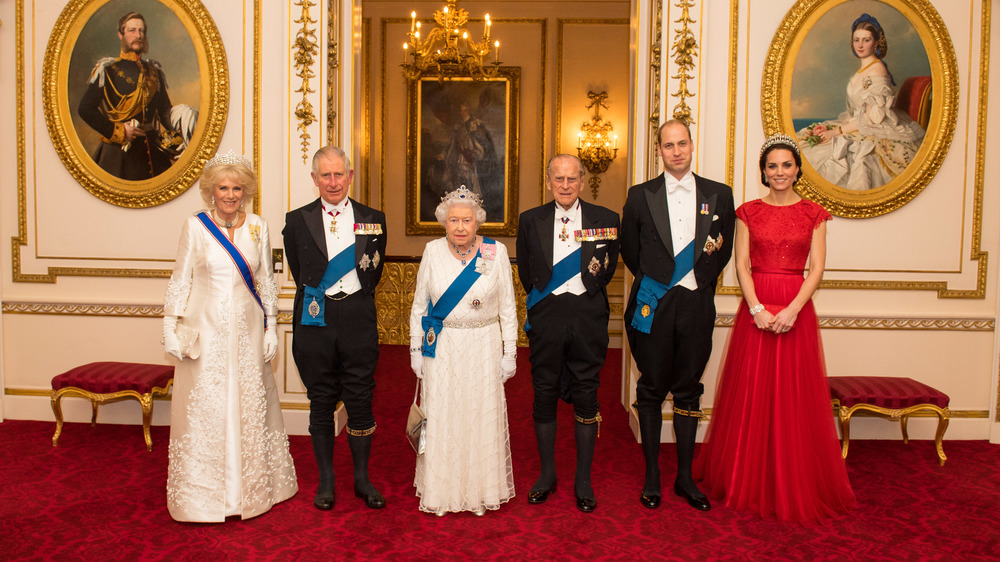 Wpa Pool/Getty Images
Per The Daily Mail, a source close to the royal family said that the Duke of Cambridge, Prince William, is "none too pleased with it." The source reportedly added, "He feels that both his parents are being exploited and being presented in a false, simplistic way to make money. In this case, it's dragging up things that happened during very difficult times 25 or 30 years ago without a thought for anyone's feelings. That isn't right or fair, particularly when so many of the things being depicted don't represent the truth."
Another source said, per the Daily Mail, "But it is the depiction of a callous and self-serving Charles meeting and marrying an innocent Diana while maintaining his affair with the then-married Camilla Parker-Bowles which has sparked such anger." Another added, "There is no sense of telling carefully nuanced stories — it's all very two-dimensional. This is trolling with a Hollywood budget. The public shouldn't be fooled into thinking this is an accurate portrayal of what really happened." 
Of course, no television show can be perfectly accurate when it comes to the history of the royal family, given that the public can ever only know so much. But that doesn't mean it's not entertaining.