DWTS: Why Nikki Bella Is Siding With Carrie Ann Inaba Over Her Fiance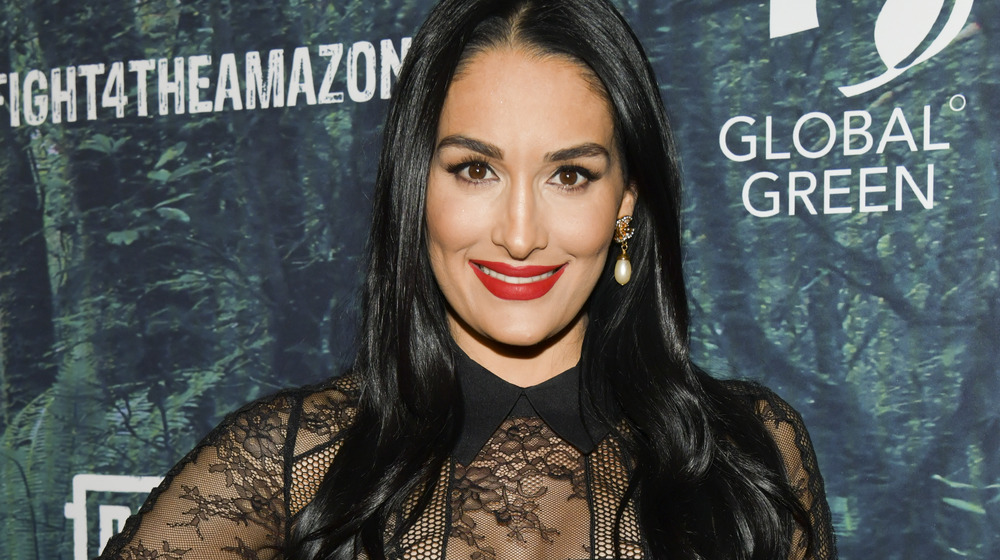 Rodin Eckenroth/Getty Images
Throughout Dancing with the Stars' 29th season, many have noticed Carrie Ann Inaba's harsh feedback for one team in particular. Kaitlyn Bristowe and her professional dance partner, Artem Chigvintsev, received a lot of low scores and critiques from Carrie Ann, despite Kaitlyn being one of the stronger performers on the season. Carrie Ann's criticism raised some eyebrows, drawing ire from fans (as well as Kaitlyn and Artem). Now, Artem's fiancée Nikki Bella is speaking up about the matter. But, instead of having Artem and Kaitlyn's back, Nikki threw a curve ball and actually sided with Carrie Ann. [Insert "shocked" emoji here.]
In an exclusive interview with Page Six, World Wrestling Entertainment's Nikki Bella let fans know why she took Carrie Ann's side over her fiancé, Artem. But why is Nikki on Team Carrie Ann? We have got you covered. Here's what Nikki had to say about the harsh critiques her fiancé has received for his performances on Dancing with the Stars. 
Nikki Bella thinks constructive criticism, no matter how harsh, can actually be a good thing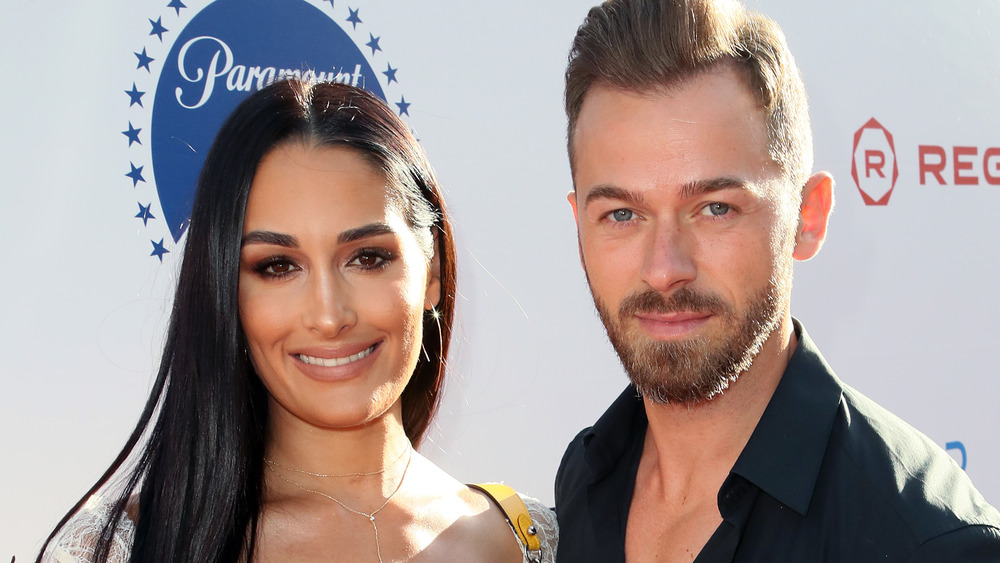 David Livingston/Getty Images
Nikki Bella is opening up about why she sided with Carrie Ann Inaba's tough love towards Artem Chigvintsev and Kaitlyn Bristowe on Dancing with the Stars. Apparently, it has to do with the athlete understanding that some criticism can actually make someone a better performer. Nikki told Page Six, "I'm sure Kaitlyn and Artem have been mad at me for some of my interviews because I took Carrie Ann's side." She added, "It wasn't like I took her side on the critiques but, for me, being an athlete my whole life, like, when you join especially a competition show, like I understand you know you're going to be judged and receive constructive criticism, but it only makes you better."
Following the Nov. 2, 2020 episode, where Kaitlyn and Artem received low scores from Carrie Ann after performing a jive, Artem told Entertainment Tonight that the feedback felt "a little personal" and that Carrie Ann was holding the team at a different level due to Kaitlyn's background in dancing. However, Nikki thinks it's just because Carrie Ann wants them to be the very best that they can. She further explained to Page Six, "When [Carrie Ann] sees potential in people, she really pushes them. People are, like, '[Carrie Ann's] always against the 'Bachelorettes,' but a lot of the 'Bachelorettes' have a lot of great potential." And based on the pair's subsequent scores, it appears the tough love is working!