What You Didn't Know About Alexis Bledel And Milo Ventimiglia's Relationship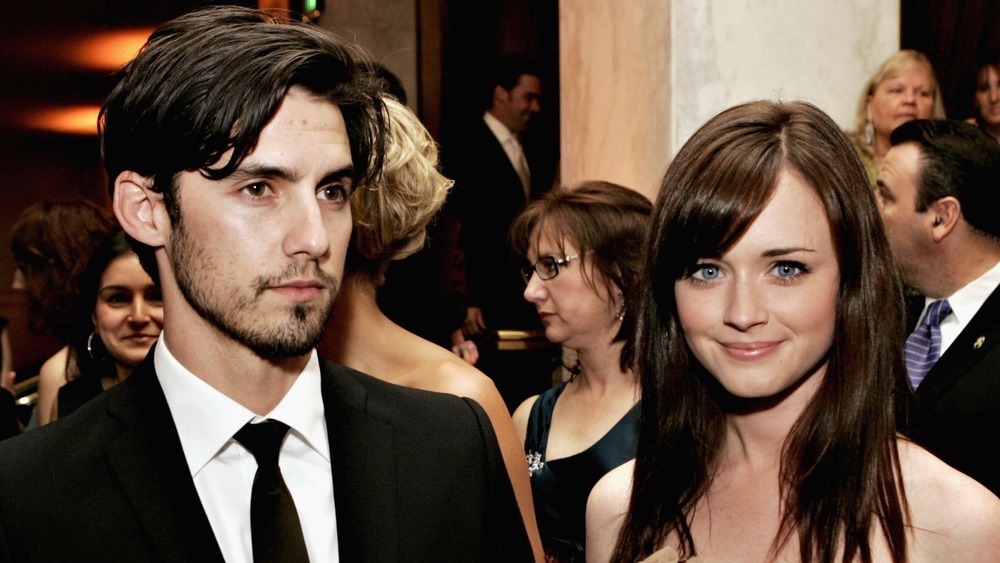 Kevin Winter/Getty Images
Gilmore Girls fans might all have different opinions on which guy Rory Gilmore should have ended up with on the show, but no one could deny the excitement behind the real life romance between the actors who played Rory and Jess.
On-screen, good girl Rory Gilmore and bad boy Jess Mariano fell for each other in the small town Stars Hollow. Off-screen, actress Alexis Bledel and actor Milo Ventimiglia fell for each other on the set of the WB-turned-CW show. The two began dating in 2002 and, while they managed to keep a low profile, fans couldn't get enough. Even years after Bledel and Ventimiglia's romance made headlines, an August 2020 In Style article referred to their romance as something that "resonated because they were a fragment of Stars Hollow that existed in the real world."
Despite fans rooting for them, the couple split after almost four years together, in 2006, just months before the show's final season aired. The notoriously private pair never revealed what went wrong between them, but Ventimiglia's rep confirmed their split at the time, simply telling People, "he is currently single." While the fate of Rory and Jess (spoiler alert!) remains somewhat up in the air after Netflix's reboot Gilmore Girls: A Year in the Life's finale, fans might not know that Bledel and Ventimiglia's real life relationship was much more serious than that of their on-screen counterparts.
Alexis Bledel and Milo Ventimiglia discussed marriage before their split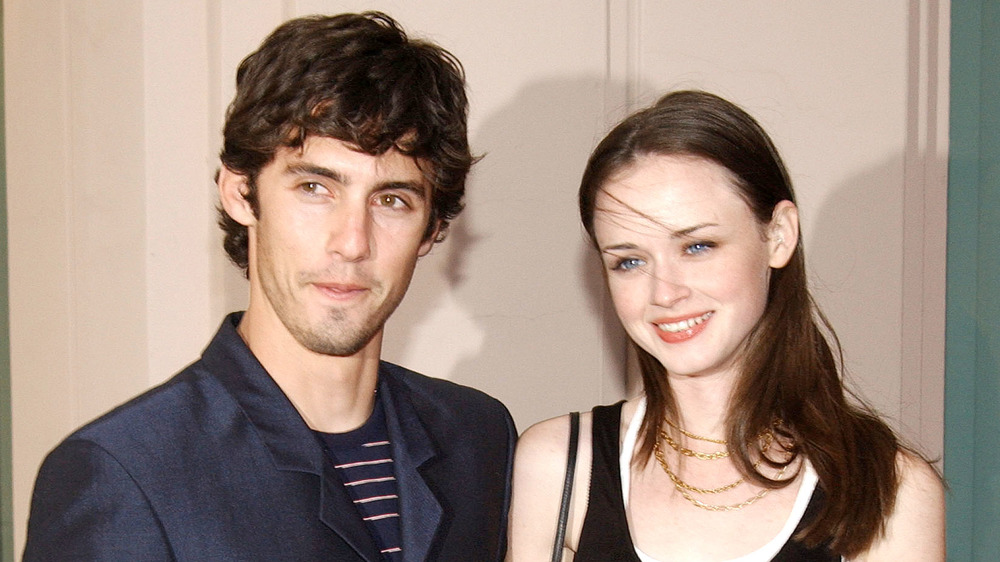 Vince Bucci/Getty Images
Fans are still hoping that another season of Gilmore Girls will finally bring fan favorite couple Rory Gilmore and Jess Mariano back together. But as for the show's stars Alexis Bledel and Milo Ventimiglia, the actors who play Rory and Jess, their real life romance is long over.
However, fans might not know about their seemingly low-key relationship was far more serious than anyone ever thought. Bledel even admitted that, at one point while together, the two even discussed marriage. When asked by People in 2005 if wedding bells were in their future, she said, "I think everybody who has been dating for more than a couple of years probably talks about it at some point. It's a fun thing for us to talk about, but that's it — it's down the road."
But he twosome never made it down that road, as they broke up a year later in 2006. But there doesn't appear to be any hard feelings between the two, which is good, especially since they continued to work together professionally years later on the Netflix reboot of the show. And in 2017 when Bledel won an Emmy for her other hit show, The Handmaid's Tale, Ventimiglia continued to speak highly of her, telling the Daily Dish, "I'm very happy for her. She's always been a great actor." 
According to Hollywood Life, the This Is Us star is currently single and Bledel is now married to actor Vincent Kartheiser, with whom she shares a son. But Rory and Jess will always hold a special place in our hearts.