Survey Reveals Which Jonas Brother Is Actually The Most Popular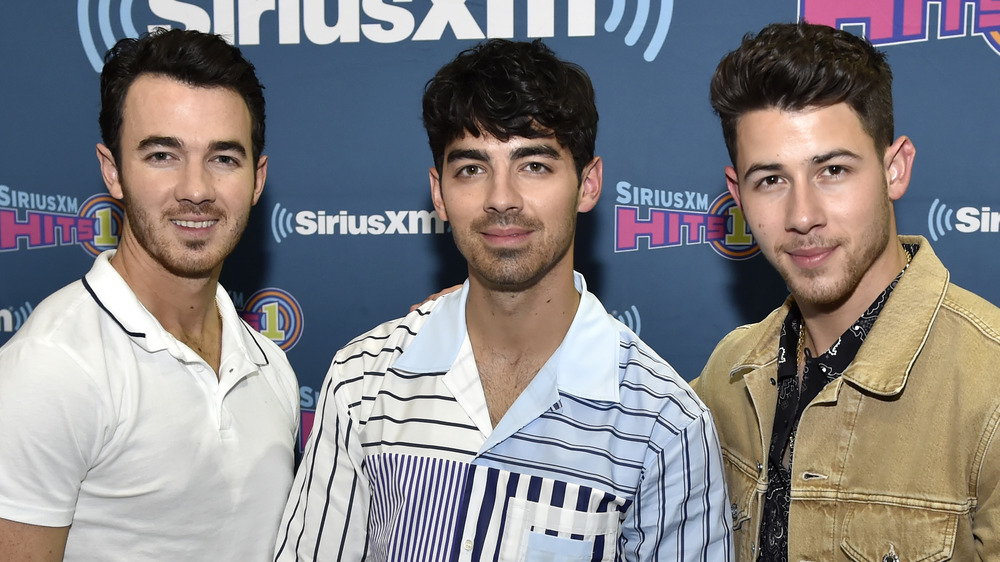 David Becker/Getty Images
If you find yourself singing along to "Pushin' Me Away" and know every word to "When You Look Me In The Eyes," then there's a good chance that you're a fan of the Jonas Brothers. "A pop band made up of brothers Nick Jonas, Joe Jonas, and Kevin Jonas," the group was "formed in 2005" and "rose to fame through Disney," Insider explained in March 2019 for anyone who isn't aware of the singing siblings' past. During their professional time together, the brothers earned countless fans as well as top industry honors, including two Grammy Award nominations and an MTV Video Music Award.
Sadly for those who were always eager to see the three stars working together, the Jones Brothers broke up in 2013. And yet, luckily for hardcore fans, they didn't disappear completely. Instead, they spent six years pursuing other (solo) projects, engaging in other interests — did you see Nick on Scream Queens and in Jumanji: Welcome to the Jungle? — and spending time focusing on their private lives before they got the band back together in 2019 to release new tunes.
While pop music devotees were surely happy that the trio was working as one again, the reunion of sorts sparked a question that seems to have always followed Nick, Joe, and Kevin: Which Jonas Brother is actually the most popular? That's why Nicki Swift conducted a survey of almost 5,000 people around the world and asked them that very question. Which sibling do you think they chose?
One Jonas Brother is WAY more popular than the other two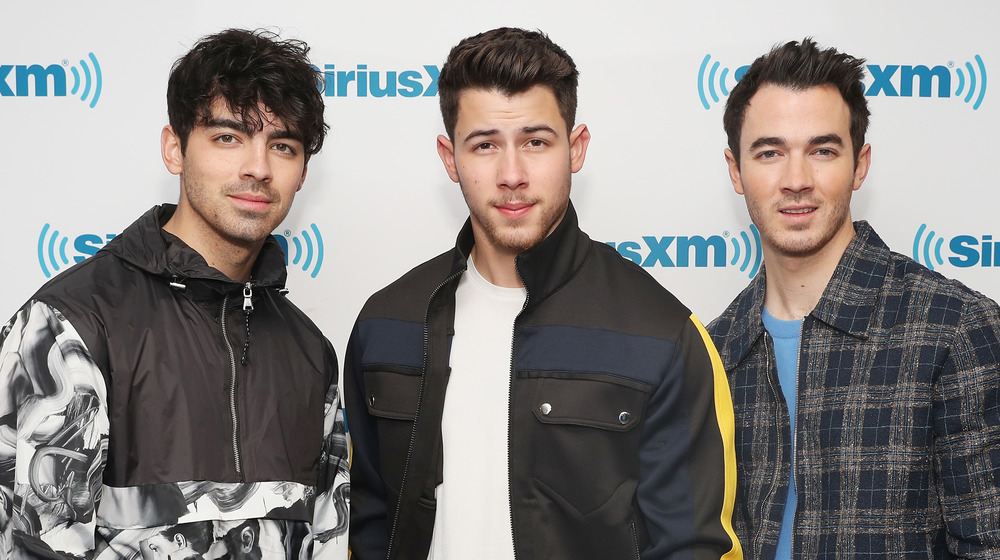 Cindy Ord/Getty Images
Who's your favorite Jonas Brother? Are you partial to Kevin Jonas? Are you always on the lookout for anything to do with Joe Jonas? Or maybe you're more interested in whatever Nick Jonas is up to?
When it comes to Kevin, he undoubtedly has various appealing aspects. However, some may prefer him simply because many people "love an underdog," which is what Elle deemed him to be. Frankly, he's the brother that "always seemed slightly separate from the other two." Unfortunately for him, he only managed to earn 12% of the votes in our survey of 4,800 people, making him the least popular band member. Sorry, Kevin!
Then there's Joe. Juice pointed out that his admirable and swoon-worthy ways include "his teenage heartthrob moments from Camp Rock," the fact that "he's an LGBT ally," and his tendency to get "better with age," among other reasons to consider him the best of the brothers. Apparently, 21% of those who took our survey would agree. But he's still not the most popular of the three.
That, of course, means Nick came in as the most popular Jonas Brother. Even W noted he's become "the star of the Jonas Brothers," taking center stage on their album artwork in "a definitive Beyoncé-like" way, with "Joe and Kevin Jonas cast behind him in a way that Kelly Rowland and Michele Williams wouldn't even tolerate." In our survey, Nick received a whopping 67% of the votes.