Brielle Biermann: How Much Is The Don't Be Tardy Star Worth?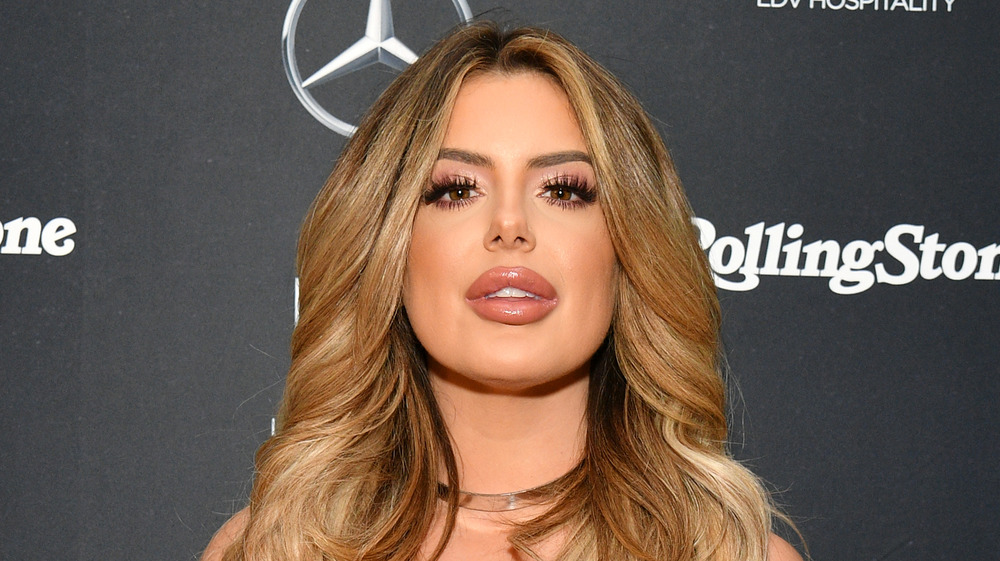 Dia Dipasupil/Getty Images
Anyone who's seen Brielle Biermann on reality TV or follows her on Instagram will know that the Don't Be Tardy star lives a rather lavish lifestyle. Along with undergoing what we have to assume are costly cosmetic procedures, she also poses in pricey (if controversial) fur, cruises in top-of-the-line cars, and enjoys getaways in gorgeous locations. On top of that, her mom, Kim Zolciak-Biermann, told Entertainment Tonight in October 2020 that, ever since her younger daughter and Brielle's sister, Ariana, started playing with her own appearance, the family has been spending "a lot" more money to keep them all looking good. "It's a couple thousand dollars a day, for sure," Kim admitted. 
"That's just the makeup and the styling of the hair. Not the wig itself, or the clothes." Brielle added, "Hair itself, I probably have about $8,000 worth of hair [extensions] on my head right now." So, where does all the money for this extreme beauty budget come from? 
Well, one social media user assumed that it was Brielle's adopted/stepfather, former professional football player Kroy Biermann, who was paying all of the bills. "Kroy's [money emoji]. He's gonna go broke taking care of you," the Instagram user wrote in January 2020 (via The Sun). Brielle, who was 22 at the time, denied that assumption, writing back, "He cut me off at 17 but ok." Frankly, Brielle has enough money these days to pay for her own lifestyle. Although, to be honest, she may not have as much money as you thought.
Brielle Biermann isn't nearly as rich as her parents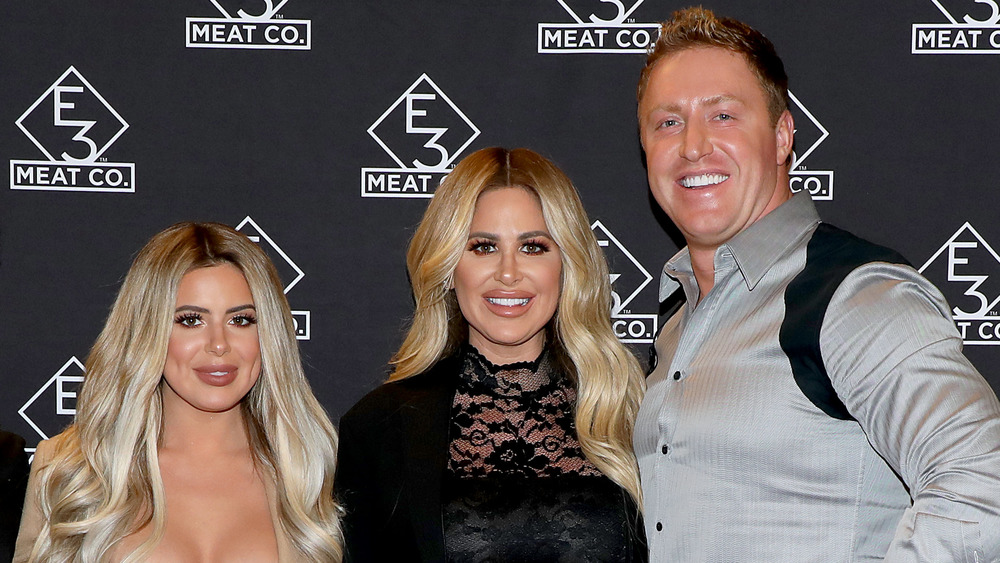 Danielle Del Valle/Getty Images
Brielle Biermann is doing pretty darn well for herself when it comes to financial matters. Along with her work on reality TV and the fact that she co-founded Kab Cosmetics along with her mom, Kim Zolciak-Biermann, and sister, Ariana Biermann, Brielle brings in additional income thanks to the fact that she's an online influencer. Check out what she posts on Instagram and you'll notice sponsored content from Fab Fit Fun, a company that loves to team up with social media savvy celebrities. 
With all that going on business-wise, it should not surprise fans that Brielle has a considerable amount of money. However, she may not have as much as you think. Unlike other reality TV stars who are banking serious fortunes, Brielle hasn't even hit the million-dollar mark. Instead, she's worth a relatively modest $400 thousand, according to Celebrity Net Worth.
Granted, while plenty of people Brielle's age (and even those who are older) would love to have a few thousand dollars kicking around, she likely aspires to have the kind of money that her parents have. Her mom, Kim, has $3 million to her name, while Brielle's dad, Kroy Biermann, has $5.5 million and can demand a $2.5 million salary. However, Brielle does have more than Ariana's $300 thousand. While the Biermanns may not be the richest family around, it's clear that they still have the kind of money-making potential that can provide them with more than just a pretty penny.