Inside Ruth Bader Ginsburg's Relationship With Bill Clinton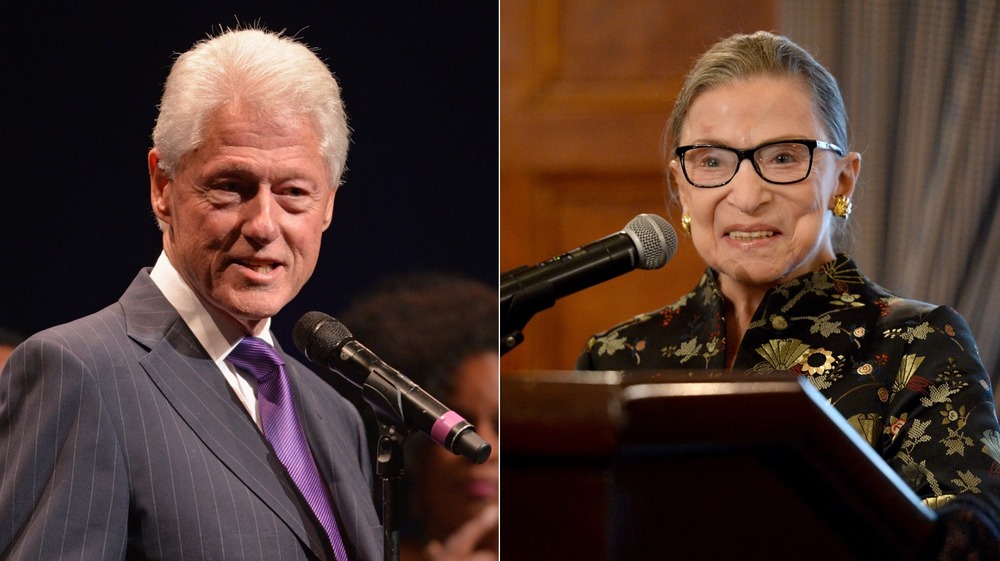 Michael Tullberg/Getty Images, Michael Kovac/Getty Images
Americans everywhere were left to mourn when Supreme Court Justice Ruth Bader Ginsburg passed away on Sept. 18, 2020 due to metastatic pancreatic cancer. And while the touching tributes kept pouring in, one in particular caught the eyes of many: former President Bill Clinton's.
As you may recall, Clinton appointed Ginsburg to the Supreme Court in 1993 (via ABC News), making her only the second woman to ever serve on the Supreme Court. Woop woop! In his tribute, Clinton's statement touched on the late supreme court justice's fiery spirit and fierce determination. "She was a magnificent judge and a wonderful person — a brilliant lawyer with a caring heart, common sense, fierce devotion to fairness and equality, and boundless courage in the face of her own adversity," he said.
Obviously the Notorious R.B.G. left quite the impression on former President Clinton. But how exactly did their friendship come about? Keep reading after the jump to find out!
Bill Clinton described Ruth Bader Ginsburg as a 'healer'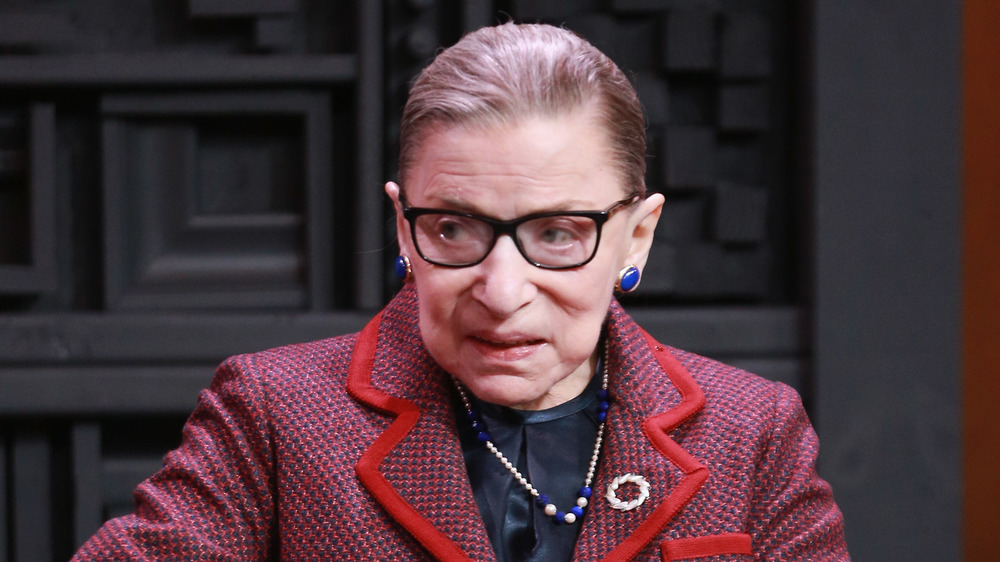 Robin Marchant/Getty Images
Former President Bill Clinton confessed Ruth Bader Ginsburg made quite the first impression on him. In October 2019, Clinton spoke candidly at Georgetown University Law Center about how he "knew after about 10 minutes" that he was going to give her the job (per The New York Times). "I was so engrossed with her story when we were sitting there that I suddenly felt that I was not interviewing someone for the Supreme Court at all," Clinton confessed at a joint appearance with Ginsburg that September (via ABC News). "I was just a guy talking to somebody I really liked and that I hoped would be part of our future."
Clinton was also majorly impressed with her criticisms regarding previous Supreme Court surrounding abortion rights, even in spite of her pro-choice stance. "She made a heck of a case. We were just two people alone, and she was telling me what she honestly thought," he said. And on the day Clinton announced Ginsburg's nomination in '93, he described her as a "healer," noting that "throughout her life, she has repeatedly stood for the individual, the person less well-off, the outsider in society, and has given those people greater hope by telling them they have a place in our legal system."
As it turns out, Ginsburg was pretty fond of Clinton too, per ABC News. "I've had the experience with some men that they have some discomfort talking to a woman. It was not that way talking with President Clinton," Ginsburg once gushed.