Inside Ruth Bader Ginsburg's Life Before She Passed Away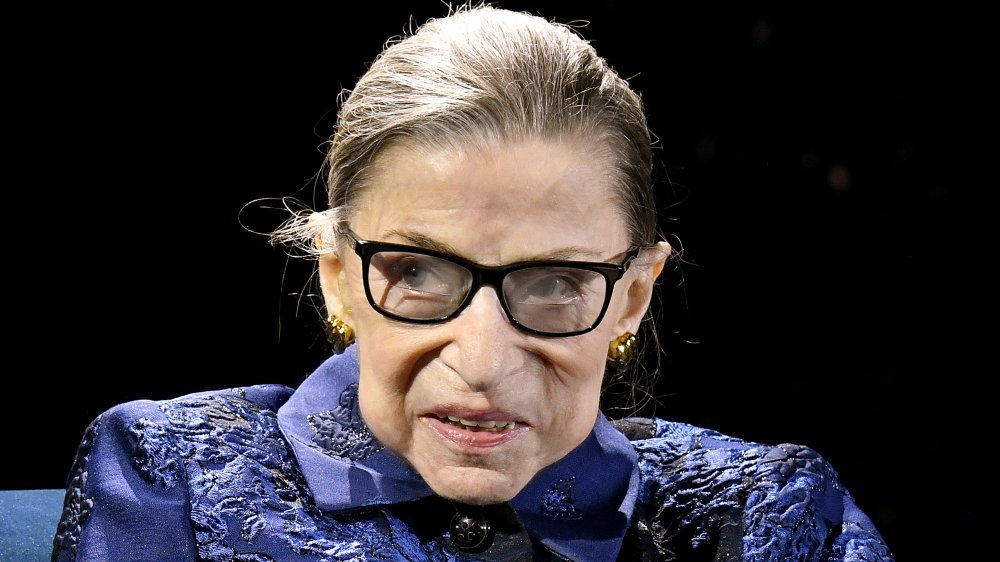 Eugene Gologursky/Getty Images
Supreme Court Justice Ruth Bader Ginsburg passed away on September 18, 2020 after 27 years as the second-ever female justice on the nation's highest court. Per an announcement from the Supreme Court, she died at age 87 from complications due to metastatic cancer of the pancreas. 
Despite ongoing health issues, Ginsburg remained an active member of the Supreme Court right up until her death, and even her dying wishes involved her passion for her service to the country. Just days before she passed, according to NPR, she told her granddaughter Clara Spera, "My most fervent wish is that I will not be replaced until a new president is installed."
By the time of her death, Ginsburg had become a legendary feminist icon with decades of pioneering work under her belt. Let's take a closer look at what "RBG," as many have nicknamed her, was doing before she passed away.
Ruth Bader Ginsburg quietly struggled with cancer through 2020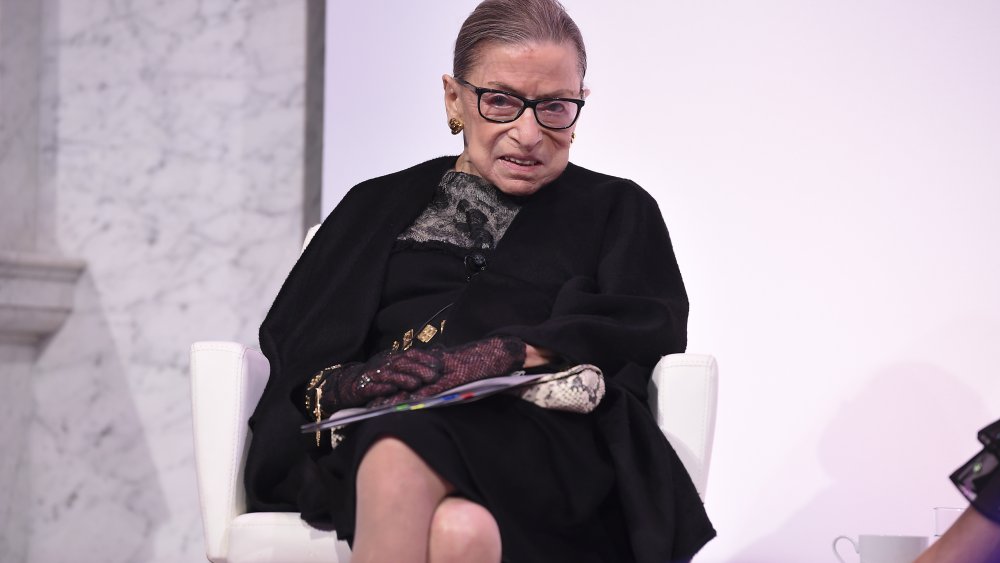 Dimitrios Kambouris/Getty Images
In her later years, Justice Ruth Bader Ginsburg so captured the public imagination that she became the subject of a 2018 biopic and a 2018 documentary, per The New York Times. Affectionately dubbed "The Notorious RBG" by supporters, Ginsburg also featured in countless books, memes, tattoos, posters, and more. 
But while Ginsburg was enjoying more public admiration than ever, she continued to quietly struggle with cancer. She had five bouts of the disease over the course of 20 years (via NPR). Ginsburg often kept her health news private, perhaps out of fear of alarming her supporters. In January 2019, she missed two weeks of oral arguments — a major rarity — to recover from lung cancer surgery, per Politico. After another round of cancer treatment in early 2020, she didn't reveal that she was struggling with cancer again until July 2020. 
Meanwhile, she continued to make public appearances. After a new leadership award was created in her name (via PR Newswire), the justice stepped out in sparkly heels for the occasion. She also received a Lifetime Leadership Award at the 2020 DVF Awards. 
Indeed, Ginsburg was just as famous for her powerful court opinions as for her tireless spirit and fiery personality. She even maintained an infamously difficult workout routine into her 80s, which she once demonstrated for Stephen Colbert.
The justice was last seen by the public in late August 2020, when she braved COVID-19 to officiate a wedding for a family friend, per Vanity Fair.
Ginsburg died at home, surrounded by her family, NPR reported.