The Truth About Prince Carl Philip And Princess Sofia's Relationship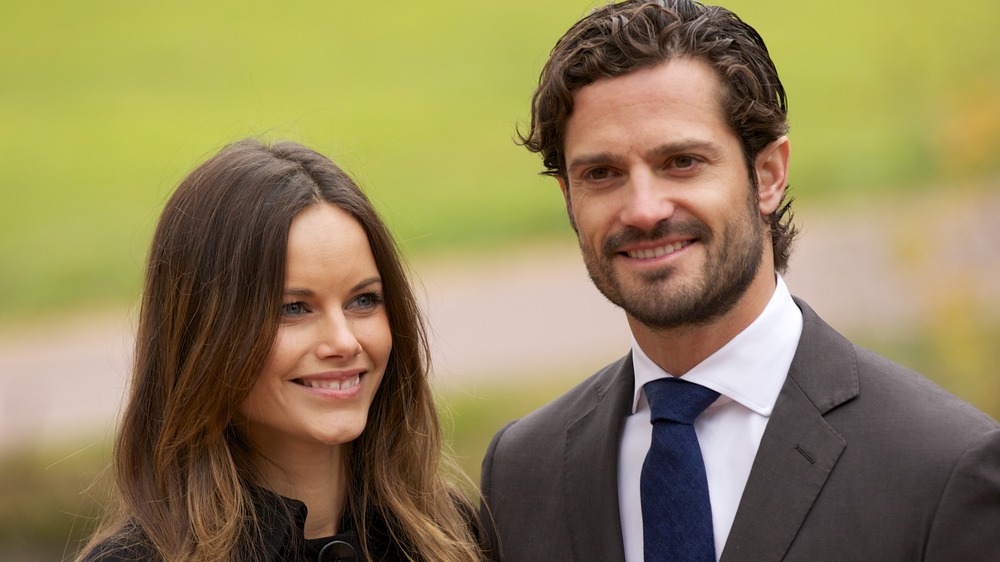 Ragnar Singsaas/Getty Images
Prince Harry and Meghan Markle aren't the only buzzworthy royals around. There are quite a few royal couples who you might be interested in if you're intrigued by fascinating figures, lavish lifestyles, and real-life happily-ever-afters. For instance, have you heard about Prince Carl Philip and Princess Sofia of Sweden? They actually have their own fairytale story.
According to Town & Country, Carl Philip — who, as of this writing, is fourth in line to the Swedish throne — and Sofia first met in 2010. Hello! notes that "the two were eating in the same restaurant" with friends who "happened to know each other." Carl Philip recalled (via Hello!), "We started with a shy greeting and everything followed."
Before they met, Sofia had studied accounting and made money as a bartender, but "was best known as a model for men's magazines and for her role in the reality TV series Paradise Hotel," per Hello! In fact, Sofia's past — which included posing topless for a magazine called Slitz — became an issue when she began dating the prince. "People had opinions about me and my relationship, and more," she told TV4 (via the Daily Mail)."It was very tough. People had comments on everything possible, on what I do and how I look."
However, the criticism didn't damper their romance and on June 27, 2014, the pair announced their engagement. "I felt hugely confident announcing our engagement and having Sofia by my side," Carl Philip said following their engagement (via Hello!). "At last, we were a team and we're a good team." And it wasn't long before their team had a couple more players.
Prince Carl Philip and Princess Sofia are proud parents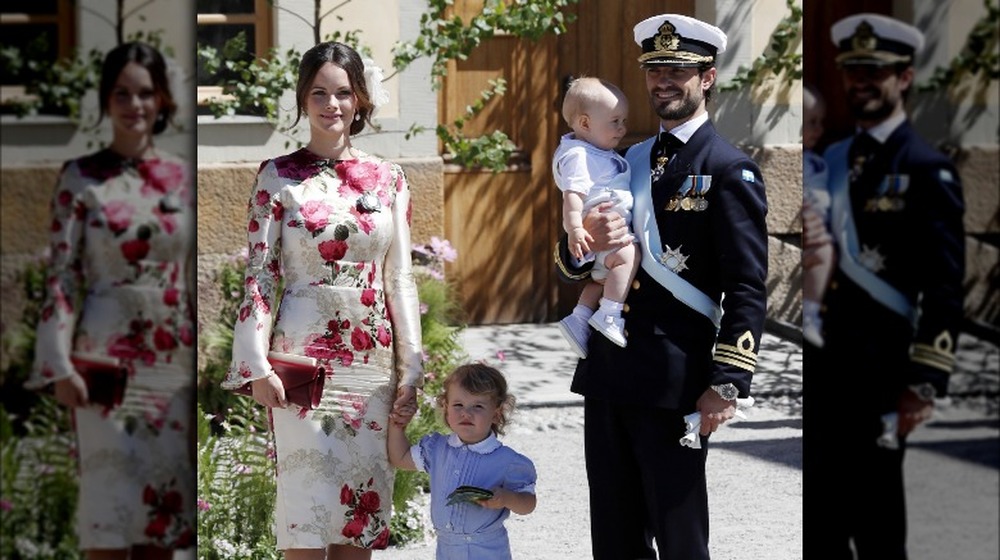 Michael Campanella/Getty Images
Prince Carl Philip and Sofia Hellqvist were married five years after they started dating, making her Princess Sofia, Duchess of Värmland, according to Town & Country. While the pair didn't rush into getting married, they didn't wait long before they revealed that they were expecting their first child. According to Hello!, just four months after saying their vows, the royals released a statement which read: "We are so happy and excited to announce that we are expecting our first child. We are very much looking forward to it." On April 19, 2016, the couple welcomed Prince Alexander into the world.
In March of the next year, Carl Philip and Sofia had more big news. "We are happy to announce that we are expecting a child, a sibling to Prince Alexander. We are looking forward to welcoming a new little member to our family." On Aug. 31, 2017, the royal family announced that the new baby had arrived. "... at 11:24 a.m., Princess Sofia welcomed a healthy and prosperous child at Danderyd Hospital. Both mother and child are doing well," the Instagram statement read (translated by People). Carl Philip told reporters, "We are really happy. It's a very cute boy." Named Prince Gabriel, as of this writing, Carl Philip and Sofia's second son is sixth in the line of succession, while his older brother, Prince Alexander, is fifth.
In the past, Sofia has opened up about being a mother, telling Svenskdam (via Hello!), "It's amazing. Having children changes your whole life."