Wolfgang Van Halen Tackles Rumors About His Father's Band Reuniting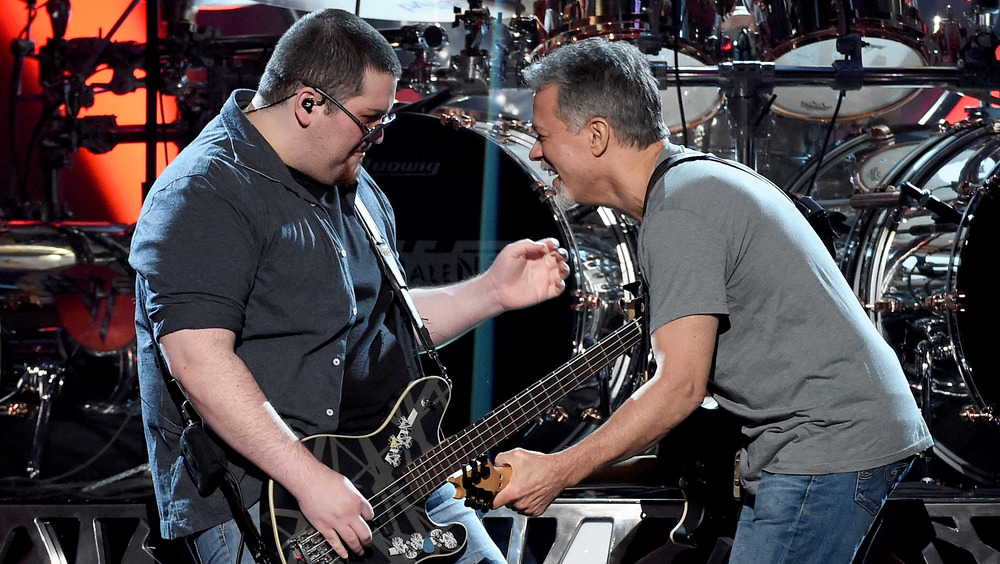 Ethan Miller/Getty Images
Following the tragic death of rock legend Eddie Van Halen, who passed away on Oct. 6, 2020 following a battle with cancer, rumors have circulated on a private Facebook fan group that the band might be getting back together as tribute to the late lead guitarist (per ABC News Radio).
The rumor claimed that a reunion band will be getting together that will consist of Eddie's son, Wolfgang Van Halen, on guitar; Michael Anthony on bass; Eddie's brother, Alex Van Halen, on the drums; and Sammy Hagar singing. This speculation did not sit well with the rock star's son, who is still mourning the loss of his father, as well as some of the other former band members who also addressed the rumors.
Wolfgang was quick to tackle this topic and discussed it with Howard Stern on Nov. 16, 2020 in an interview. He also touched on his father's iconic legacy. Read on to see what Wolfgang had to say about rumors that his father's band might be getting back together again.
Wolfgang Van Halen says you can't have Van Halen without his dad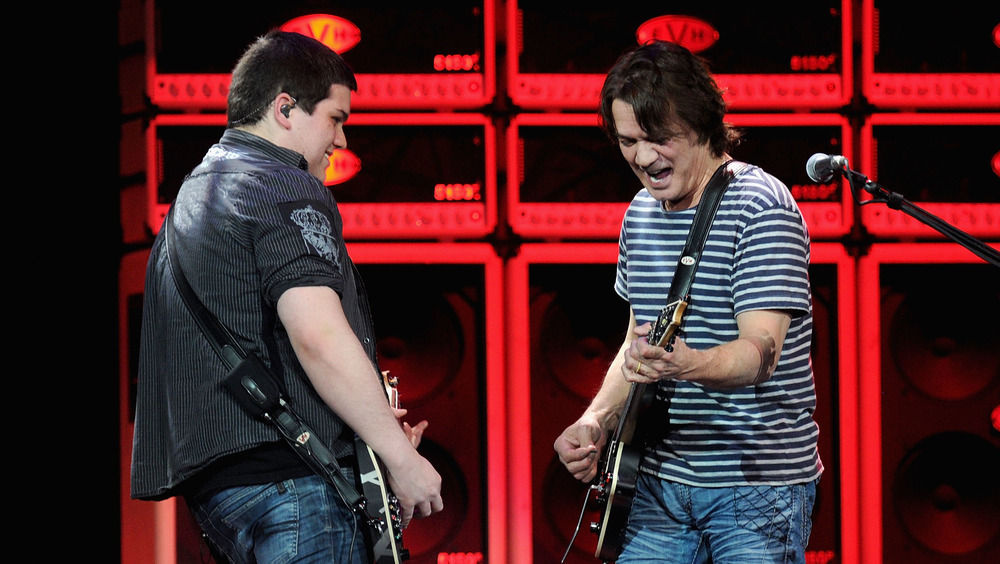 Jamie Mccarthy/Getty Images
Amidst rumors that the hit 1970s rock band Van Halen is reuniting to pay tribute to lead guitarist Eddie Van Halen following his recent death, Eddie's son, Wolfgang Van Halen, took to The Howard Stern Show to clear the air in mid-November 2020.
Wolfgang stated there are no plans for a reunion nor will there ever be because, as he said, "You can't have Van Halen without Eddie Van Halen." The rumor pegged the younger Van Halen to play guitar and replace his dad in the band, which upset him as he feels no one can replace his dad. "I'm not my dad. I'm not going to replace him," Wolfgang said. "I've spent my life making sure I'm not like him and that I'm my own person." He also said that his dad would be mad at him for not striking out on his own.
He did give fans hope by saying maybe there could be a tribute concert or archival releases down the line. Ultimately though, these rumors make it difficult for him and his family to grieve. "I don't have a dad anymore, and I'm coming to terms with that," Wolfgang said. "So I think the fans can try and come to terms with... the fact that we're not going to have Van Halen anymore."
"The music is going to live on forever," Wolfgang added. "But you can't continue without Eddie Van Halen."