Brangelina's Former Bodyguard Says He 'Fathered' Their Six Kids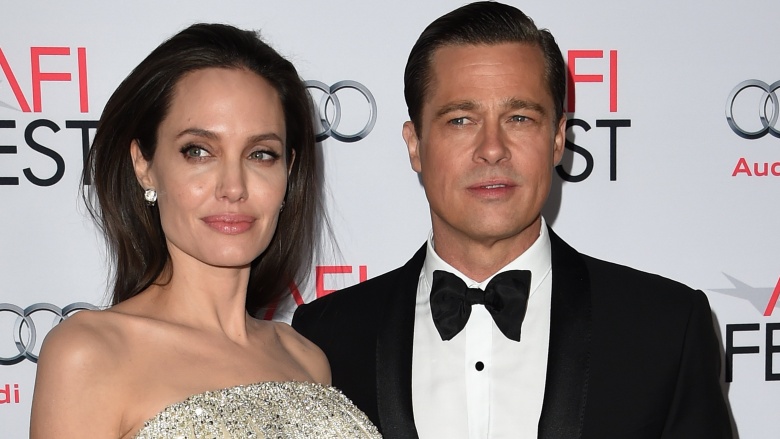 Getty Images
Brad Pitt and Angelina Jolie's former head of security is opening up about his relationship with the couple and their simultaneously ultra-private and uber-public life.
"Angie and Brad are very worried about who goes near their children," Mark Billingham told The Sun, adding that they were concerned about the threat of their kids (Maddox, 15, Pax, 12, Zahara, 11, Shiloh, 10, and twins Vivienne and Knox, 8) getting kidnapped for ransom.
"It was clear from the start we had a great chemistry and they trusted me with the kids," he said. "We got very close, I was living with them all the time. I could take the kids anywhere I wanted to on my own. No one else was allowed to do that. Even when I wanted to bring in extra people, they wouldn't let any of those near the kids," he continued. "They could look out for them from a distance but they couldn't physically touch them. I took them swimming. I fathered them, basically."
Billingham added that protecting Pitt was actually harder than watching after Jolie. "People love her but hate him," he admitted. "You have to figure out a way of protecting them from all that. It was challenging, but interesting."
Billingham claimed that guarding one of the most famous couples in the world was also a matter of keeping them classy in public. "It's not so much about the physical side, but more about the social side," he explained. "I had to make sure their image was protected, that they were dressed properly and not doing silly things that could be caught on camera. What surprised me was their low level of common sense," he admitted. "I found it crazy when they would ask me questions like, 'How do I go down to that bar?' and 'What do I need to do to get there?' They're not stupid, but because of the world they live in they just haven't done something like that for so long. I found that weird."
As for the couple's shocking split in September 2016, Billingham admits he was just as surprised as the rest of the world.
Meanwhile, Pitt reunited with some of his children for the first time on Oct. 8, 2016, Us Weekly reports. Sources say a therapist was present to monitor the visit, which not all of the children attended. A source close to Jolie claimed future visits may also be monitored.