Tyler Cameron Shuts Down Hannah Brown Dating Rumors With New Fling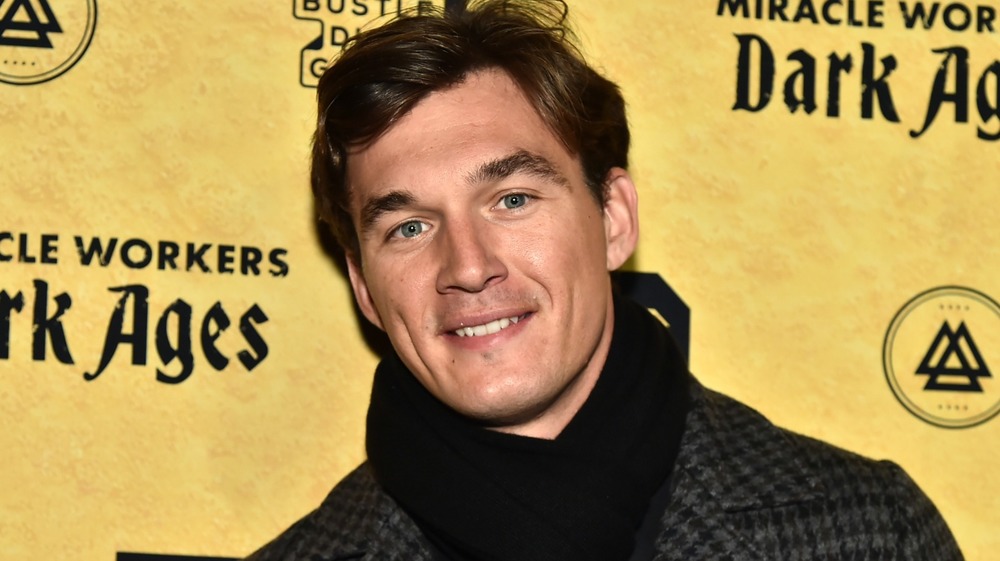 Theo Wargo/Getty Images
Bachelor Nation fans, we need to talk. For all the Bachelorette fans still shipping a Tyler Cameron and Hannah Brown love story, we've found out that Tyler is dating model Elizabeth Turner (via E! News). A confidential source spilled to E! News that Tyler has gone out a few times with Elizabeth, but "it's nothing serious." Still, she is "definitely his type."
The Florida contractor-turned-reality star talked about his love life during a Chicks in the Office podcast in November 2020. Tyler confessed to the Chicks in the Office crew that he and Hannah are "friends." Tyler seemed to indicate that he and Elizabeth are not in the girlfriend/boyfriend stage yet: "I will be happy to show you guys my dating life and share it with you... but I gotta get a date. I gotta get a girlfriend!"
Much to the dismay of many in Bachelor Nation, it turns out Tyler and Hannah apparently really are just friends! In October 2020, they even set the record straight about their relationship in a video called "What Really Happened." The former lovebirds-turned-friends took to YouTube to talk to fans about why they were together again. The pair disclosed Tyler's mother's death and a crisis with Hannah's brother that reunited them, and both claimed there was no romance. But reality TV dreams die hard, and as they say, "denial ain't just a river in Egypt."
Read on to find out more about Tyler C.'s new not-girlfriend.
Does Tyler Cameron's new love interest remind you of anyone?
It turns out model Elizabeth Turner, also known as Liz Turner, is pretty darn cool. She's represented by One Management, modeling for Guess, as well as lingerie and swimsuit brands. Liz started modeling in her teens, appearing in Teen Vogue and Seventeen before going to Duke for college (via GQ). In 2016, GQ even did a feature on her, "Model Elizabeth Turner's Instagram Is Your Backstage Pass to Coachella." The trend-setting magazine called her a "southern belle turned international model and brainiac."
So, Tyler Cameron's new love interest is a blonde southern girl, who went to an iconic southern university, is a professional model, and social media influencer. Do Liz's life and career remind you of anyone? Compare Liz's picture (above) to an Instagram post by Hannah Brown. Is it just us, or do these ladies look alike?
Tyler C. is a good guy, so if he's happy, Bachelorette fans will be delighted. But we're not going to lie; the Tyler-Hannah shipping continues.