What Tyler Cameron Revealed About His Engagement Ring For Hannah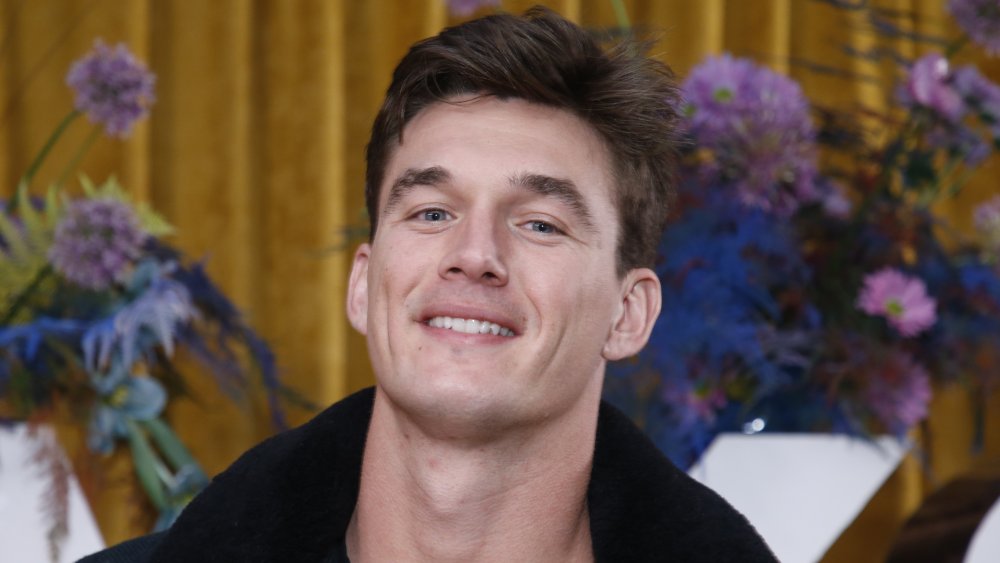 John Lamparski/Getty Images
We are still shipping Bachelor Nation's Hannah Brown and Tyler Cameron! So our hearts sank a little when we saw Tyler C.'s Us Weekly interview where he talked about picking out Hannah's engagement ring back when he was on the show and planned to propose. The former runner-up on The Bachelorette spilled some of the details about his Season 15 engagement ring shopping on the magazine's "Bachelor Confessions" series.
In the Us Weekly chat in late October 2020, Tyler disclosed that he was "freaking out" while picking out Hannah's ring. He recalled, "I was like, you know what, just give me the biggest one there is... that fits Hannah's personality. Big personality, big ring. That's kind of how I came to my answer at the end of it." Aw! The Florida hunk is adorable; it's clear he still has affection toward Hannah.
Even though millions of fans want to see them together forever, the former pair is just friends. In early October 2020, Tyler and Hannah made a YouTube video together to set the record straight about their relationship. In their "What Really Happened" video, the ex-lovebirds explained to fans how they came together again due to a crisis with Hannah's brother, and a tragedy in Tyler's world. Tyler's mom, Andrea Cameron, passed away from a brain aneurysm in March 2020.
Let's take a look at what else has happened to Tyler post-Bachelorette.
What Tyler Cameron's life has been like after 'The Bachelorette'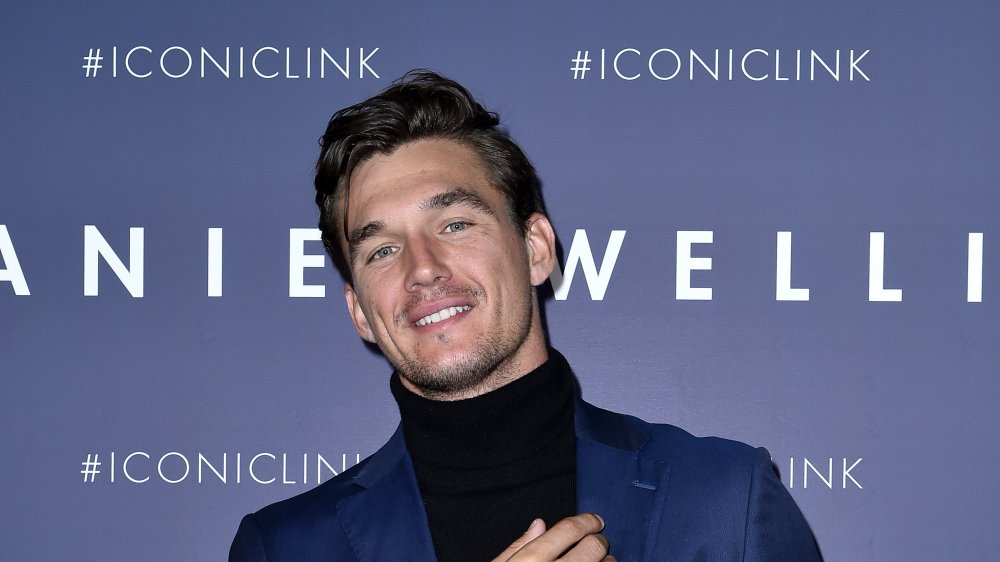 Aurelien Meunier/Getty Images
Tyler Cameron handled losing Hannah Brown with class, and life after the reality show is good. After Hannah chose Jed Wyatt in Season 15, Tyler C. continued to stand up for his Bachelorette. The southern gentleman shut down former Bachelorette contestant James McCoy Taylor after he criticized Hannah on social media. Tyler slammed James, tweeting, "Let our Queen live and let's embrace her on this journey. Very few have a clue what it's like to be in the leads shoes. Our Queen is imperfectly perfect like us all. Don't Christians claim that only god should do the judging-James 4:12."
While it's been a challenging year for our favorite Bachelorette suitor after losing his mom, good things are happening as well. Tyler has a solid friendship with Hannah, he's living in New York City in a bachelor pad with his best friend, and his career continues to soar. In July 2020, Cameron gave People a tour of his NYC digs, which he calls his "first big boy" apartment. People reported that he and BFF, soon-to-be- Bachelor Matt James, moved into their place in October 2019.
Tayler's career as a model and influencer keeps him busy. As far as acting projects, he's been on The Bachelorette, Single Parents, and hosted Barkitecture (via IMDb). We're glad things are looking good for Tyler, but it won't stop us from holding out a little hope for the former Bachelorette pair!