Azealia Banks Files Police Report Against Russell Crowe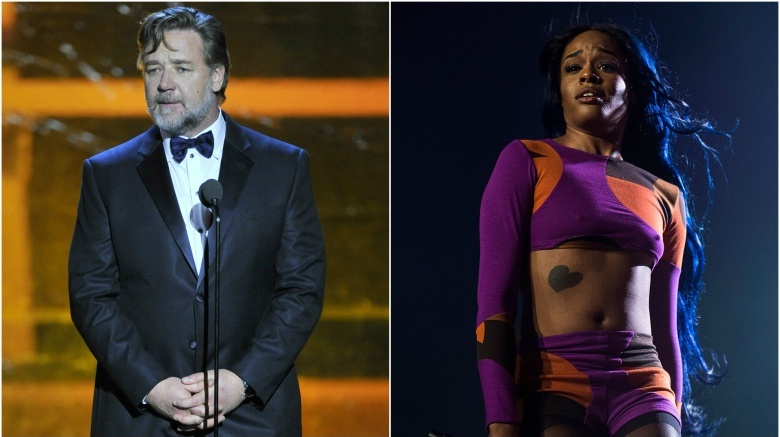 Getty Images
Azealia Banks has filed a police report against Russell Crowe after the duo allegedly fought inside Crowe's Beverly Hills hotel suite, TMZ reported on Oct. 17, 2016.
According to the report, Banks went to the Beverly Hills Police Department on Oct. 16 and filed a battery report after Crowe refused to apologize for the alleged incident. Banks claims the Oscar-winning actor "choked her, spat on her and used the n-word" as he kicked her out of his suite. In a separate post from TMZ, Banks is also allegedly claiming that security footage at the hotel will prove her case.
Crowe's team, meanwhile, reportedly wants the footage released, as well, because they think it will prove that Banks is lying.
As Nicki Swift previously reported, Banks was attending a party at Crowe's suite as rapper RZA's plus-one. Tensions allegedly escalated when Banks began complaining about Crowe's music selection. Shortly thereafter, Banks allegedly made threats against Crowe and a female partygoer, telling them, "You would love it if I broke my glass, stabbed you guys in the throat, and blood would squirt everywhere like some real Tarantino s***."
Banks allegedly reached for her glass and cocked it back, forcing Crowe to intervene by pulling her into a bear hug and pulling her out of the suite. She was reportedly removed from the hotel by security.