The Real Reason Lil Wayne Might Be Headed To Prison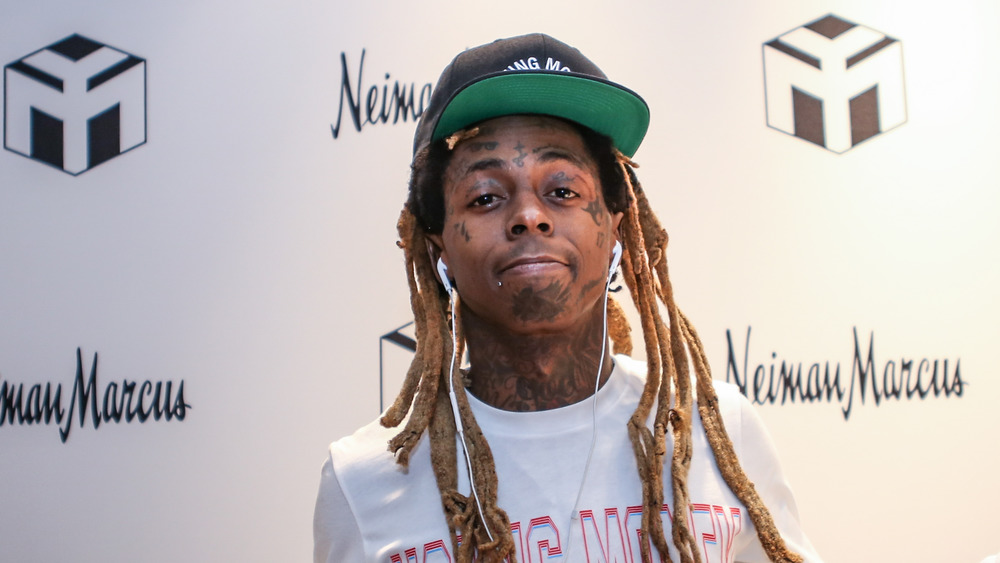 Thaddaeus Mcadams/Getty Images
Lil Wayne has made lots of headlines in 2020, and few of them have to do with music. Just some examples? On Oct. 29, 2020, the rapper announced on Twitter that he had met with President Donald Trump about the politician's "Platinum Plan," an initiative to support Black Americans. It's worth noting, however, that during the visit, Lil Wayne did not officially endorse Trump for president.
The photo-op sparked lots of controversy and backlash for Lil Wayne. It even affected his relationship with his model girlfriend, Denise Bidot, with Page Six reporting that Bidot broke up with him because of the meeting. A supposed insider told LOVEBSCOTT, "She broke up with Wayne. It wasn't just his Trump support, but that was a big part." 
But the rapper isn't done making headlines. TMZ reported on Nov. 17, 2020, that Lil Wayne could be facing some serious prison time. Here's what's going on.
Lil Wayne got charged with a federal offense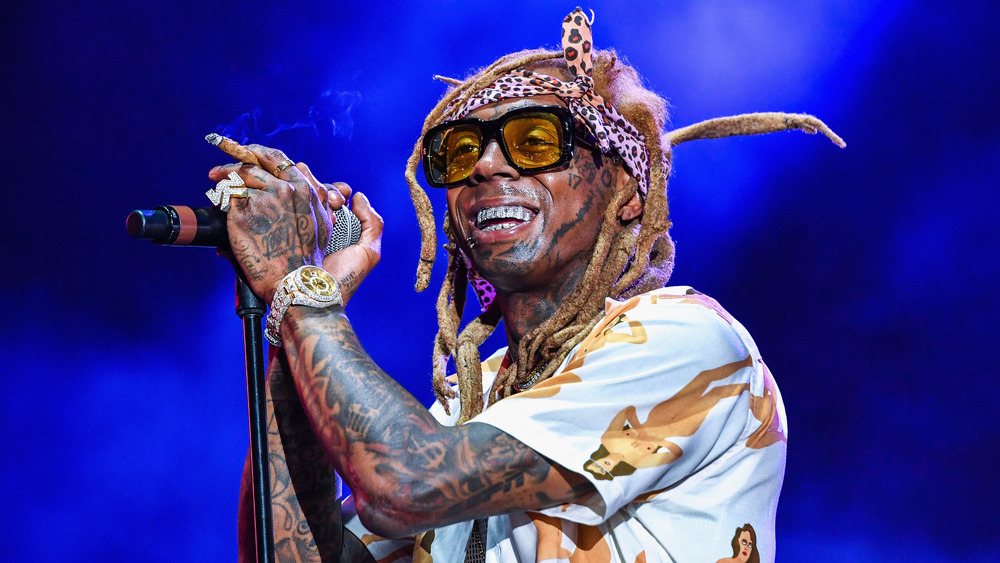 Erika Goldring/Getty Images
Lil Wayne, whose birth name is Dwayne Michael Carter, has been charged with one "count of possession of a firearm and ammunition by a convicted felon," TMZ reported on Nov. 17, 2020. The charge, which was filed by aces charges by the U.S. Attorney for the Southern District of Florida, dates back to an incident in December 2019, when Wayne's plane was inspected by federal agents at the Miami-Opa Locka Executive Airport, per the outlet. 
The plane, on which Wayne was a passenger, stopped in Florida on its way to California, and agents allegedly found drugs and guns on the plane. Lil Wayne's attorney, Howard Srebnick, said at the time that Wayne got cleared, although a gold-plated handgun was supposedly in his luggage. "Carter is charged with possessing a gold-plated handgun in his luggage on a private plane. There is no allegation that he ever fired it, brandished it, used it or threatened to use it," Srebnick said in a statement, according to NBC News. "There is no allegation that he is a dangerous person."
The issue here is that, in 2010, Wayne spent eight months in prison for a felony gun charge. As convicted felons aren't permitted to own firearms, he faces up to 10 years in prison for the new charge. Wayne will appear in court in December 2020.