The Truth About Lil Wayne And Donald Trump's Relationship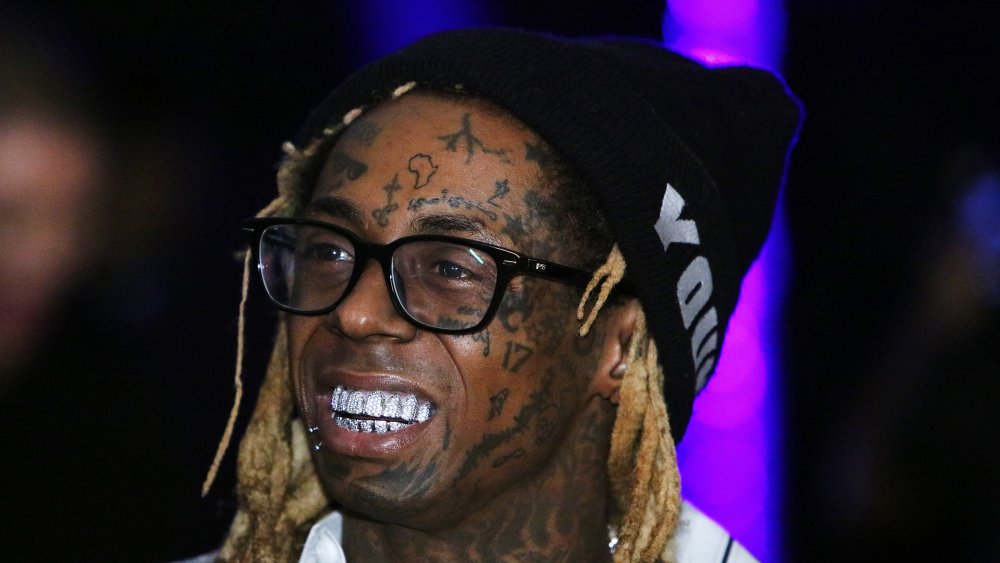 Jeff Schear/Getty Images
Lil Wayne and President Trump announced they met on October 29, 2020, because the rapper wanted to show his support for Trump's "Platinum Plan" to assist Black Americans (via USA Today). Lil Wayne tweeted, "Just had a great meeting with @realdonaldtrump @potus besides what he's done so far with criminal reform, the platinum plan is going to give the community real ownership. He listened to what we had to say today and assured he will and can get it done." Unlike rapper Kayne West, Lil Wayne did not endorse Donald Trump for president.
Twitter's reaction was immediate. Curtis "50 Cent" Jackson tweeted, "Oh no. WAYNE. I would have never took this picture." GOP pundit Michael Knowles tweeted, "Rappers are now Republicans. What a time to be alive." CRIIBABII ALYSSA tweeted, "Did @LilTunech forget that @realDonaldTrump wanted the Central Park 5 on death row??!!"
Read on to find out the truth about Lil Wayne and Donald Trump's relationship.
Rappers who have met with President Trump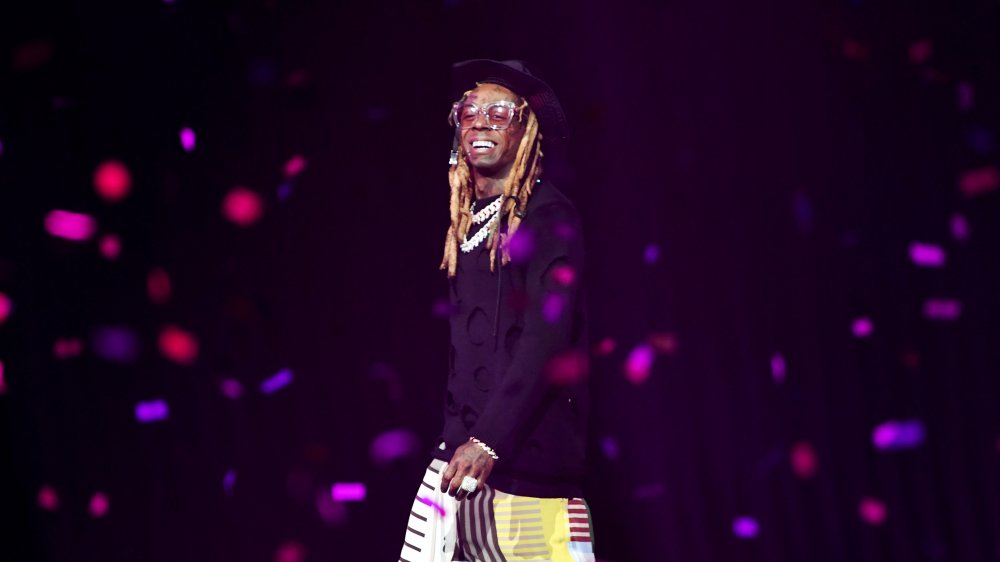 Kevin Winter/Getty Images
Lil Wayne and President Trump met to discuss the administration's "Platinum Plan" to assist Black Americans, but the rapper did not endorse Trump for the 2020 election. Other rap artists have come out in support of Trump, although some of the support for the president was walked back later.
In October 2020, 50 Cent appeared to support President Trump on Instagram due to the high state tax rates proposed by Joe Biden. 50 Cent soon backtracked his alleged endorsement of Trump via a Twitter post, tweeting, "I never liked him."
There's been a swirl of misinformation surrounding rapper support for Donald Trump. For example, USA Today reported that Eric Trump tweeted an image of Ice Cube and 50 Cent wearing MAGA baseball caps. The photo was real but had been altered to make it look like the rappers were wearing Make America Great Again hats. The president's son later deleted his tweet. Superstar Kanye West's public support for Donald Trump's re-election diminished after the rapper decided to make his his own run at the presidency.